TMR MasterAdvisor June 15th at 1pm: Tips for Qualifying Luxury Clients, Sponsored by Explora Journeys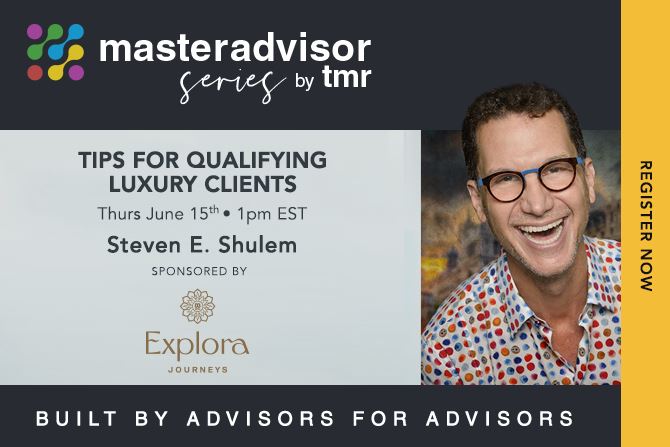 Are you looking to determine if one of your clients is the right fit for the luxury experience? The luxury segment can be very lucrative, but building a luxury client base, and creating repeat business, is more complicated than it sounds. What makes a client the perfect luxury client and what knocks them off the list? We recently held a session where we learned about how the best luxury advisors personalize their marketing and booking strategies, but now it's time to take a further step back and learn what need to know to serve a client and what question to ask them while qualifying them.
Join Steven E. Shulem, President of Strictly Vacations and a luxury travel advisor specializing in cruise experiences. With a 32-year career in the industry, he has earned a reputation as one of the world's premier experts in luxury cruise travel. He said he founded Strictly Vacations due to his deep passion for helping others and fulfilling his desire to curate authentic, and unforgettable travel experiences. Join Steven in a live and free Zoom interview sponsored by Explora Journeys on June 15 at 1:00 PM EST.