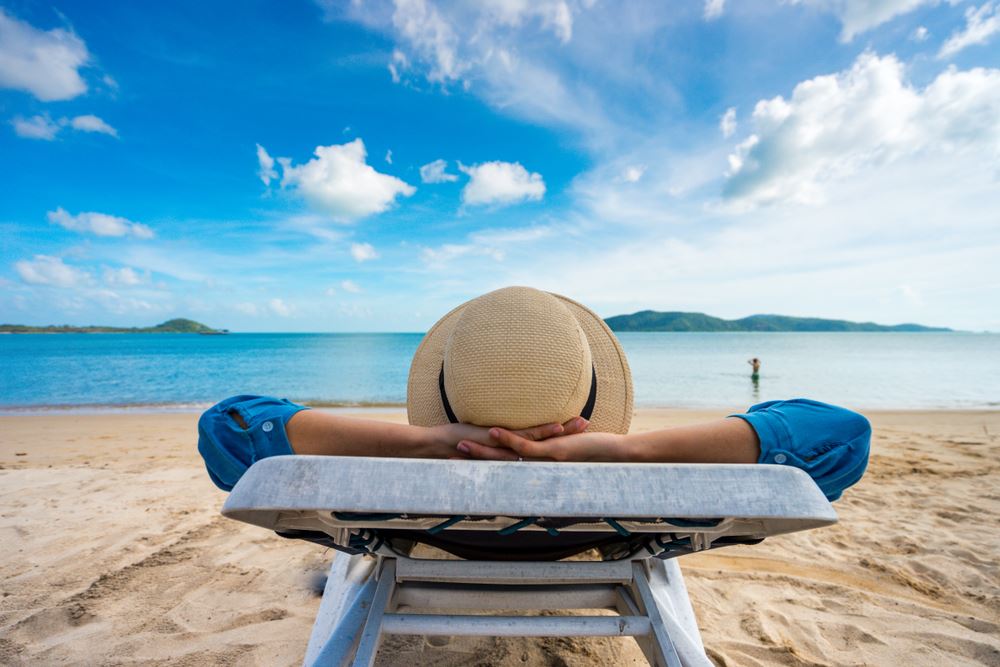 According to new research, a person can reduce their metabolic symptoms – and therefore their risk of cardiovascular disease – by going on vacation.
A new study by Syracuse University researchers, published in the journal called Psychology & Health, revealed the benefits of a vacation for heart health.
The researchers found that people who went on vacations more frequently in the past 12 months have a lower risk for metabolic syndrome and a lesser number of metabolic symptoms. Each additional holiday taken by participants decreased the risk for metabolic syndrome by nearly a quarter (24%).
"What we found is that people who vacationed more frequently in the past 12 months have a lowered risk for metabolic syndrome and metabolic symptoms," said Bryce Hruska, Ph.D., an assistant professor of public health at Syracuse University's Falk College of Sport and Human Dynamics, and the lead author of the study.
Metabolic syndrome is a collection of risk factors for cardiovascular disease, such as large waist circumference, hypertension, elevated triglyceride levels, low high-density lipoprotein (HDL) cholesterol, and elevated blood glucose. If a person has more of them, they are at a higher risk of cardiovascular disease. According to the World Health Organization (WHO), 17.9 million people die each year due to cardiovascular disease.
"If you have more [risk factors], you are at higher risk of cardiovascular disease. This is important because we are actually seeing a reduction in the risk for cardiovascular disease the more vacationing a person does. Because metabolic symptoms are modifiable, it means they can change or be eliminated," Hruska said.
The researchers enrolled 63 adults who were eligible for paid vacations. They were predominantly Caucasian women with an average age of 43.
Vacation behaviors were measured by 11 facets, including vacation length, location, financial burden, social context, the participant's positive appraisal of the vacation, the degree to which the participant disengaged from work and their personal life, the activities they engaged in, their alcohol use and sleep habits, and any negative events that occurred during the vacation.
Hruska said one of the important takeaways is that vacation time is available to nearly 80% of full-time employees, but less than half utilize all the time available to them. His research suggests that if people use more of this benefit, one that's already available to them, it would translate into a tangible health benefit.
The researchers suggested that taking vacations could be considered among risk-reducing lifestyle changes, such as exercise and giving up tobacco.
"Anecdotally, people say vacations are relaxing, so the thought is that if you vacation more frequently, you've got a reduction in stress and associated physiological arousal, and that may translate into fewer of these metabolic symptoms," said Hruska in a video news release. "I think the important part is that you're using your vacation in whatever way is best for you."