The Ritz-Carlton Yacht Collection Celebrates Keel Laying of Ilma
by Dori Saltzman /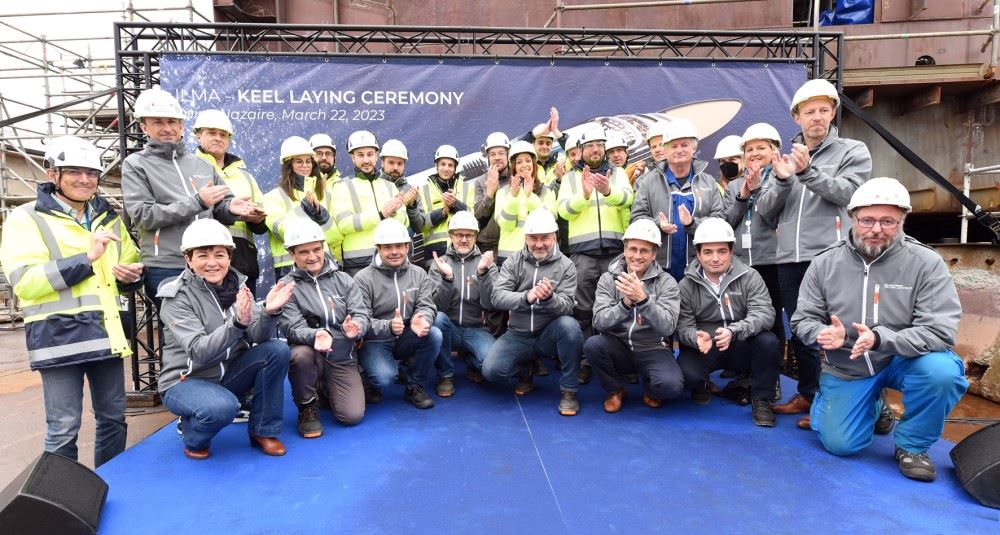 With the lowering of the first modular block at the Chantiers de l'Atlantique shipyard in Saint-Nazaire, France, construction has officially begun on The Ritz-Carlton Yacht Collection's second luxury yacht.
"We are thrilled to celebrate this important milestone and to partner with Chantiers de l'Atlantique on the construction of Ilma," said Douglas Prothero, CEO of the Ritz-Carlton Yacht Collection. "As we expand our fleet, we look forward to continuing to create unique experiences that celebrate the yachting lifestyle and are transforming the luxury cruising category."
Scheduled to debut in 2024, Ilma – meaning "water" in Maltese – will be the second yacht for The Ritz-Carlton Yacht Collection. Larger than the line's first yacht, the 790-foot-long ship will feature 228 suites (79 more than Evrima) and can accommodate up to 456 passengers. It will be the first in the collection to use liquefied natural gas (LNG).
Reservations for Ilma are open.