Today's American Traveler: What Travel Advisors Need to Know
by Dori Saltzman /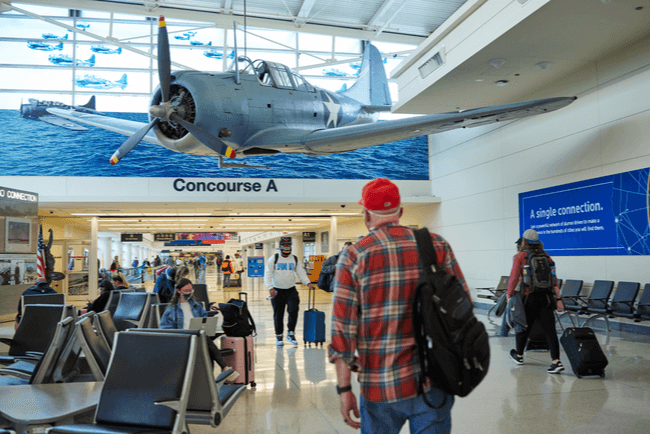 American travelers want to travel. They're more interested in international travel than they have been in two years, they're less worried about their health, and they're strongly looking forward to traveling. Yet, financial constraints may put a strain on their travel budgets.
Such were some of the insights Erin Francis-Cummings shared with travel advisors attending the Travel Trade Summit at the New York Travel & Adventure Show in New York City. Francis-Cummings is the president and CEO of Destinations Analysts, a consultancy that has worked with more than 200 travel organizations.
Since March 2020, the company has been tracking traveler sentiment with its Travel Sentiment Index, with 85 editions of the Index now on record. According to Francis-Cummings, the enthusiasm for travel is near record levels, though actually travel levels, as based on air travel, "is still not yet fully recovered from the pandemic."
In this first of a two-piece series, we examine traveler sentiment as it concerns people's fear of COVID-19 and its impact on travel. We'll also take a look at the slowly growing impact of financial strains on Americans' travel plans.
Less Fear
At the same time that travelers are more enthusiastic about travel, they're also less worried about any health risks.
The number of people highly concerned about contracting COVID-19 is down to pre-Omicron levels and Francis-Cummings anticipates that decline to continue.
Additionally, Americans' confidence in the vaccine to keep them safe is back up.
"Americans are increasingly confident that they can travel safely in the current environment. In fact, only 14% lack confidence," Francis-Cummings said. "COVID is slowly but surely losing its effect on Americans' perceived ability to have meaningful travel experiences, which is now down to 43.5%, near a record low."
There are also record low levels of anxiety from those who have recently traveled somewhere overnight. Plus, fewer people are worried about large social events. In fact, fear of large gatherings is at a near-record low of 46.6%.
"Similarly, fewer Americans are saying they're going to avoid international travel, now down to 64.7%, a pandemic-era record low," Francis-Cummings said.
With that said, 70% of Americans survey said they feel it's important that destinations maintain their safety practices.
Some Financial Strain
Though the intent to travel is strong, financial strains may be beginning to take a toll.
"Be it inflation, rising gas prices, other economic concerns, some financial strain is beginning to be evident in American travel sentiment," she warned.
The number of American travelers feeling that they or their household will be financially better off a year from now has dropped to 39.2% from 45.1% at the end of January. Optimism to travel more this year compared to last also dropped nearly 10 points, although Francis-Cummings emphasized it's still at a "good level" at 35.9%.
Expectations to spend more on travel have also dropped, now down to 36.7%. The amount that Americans estimate they're going to spend on travel this year fell to $3,788 from $4,283 the week of February 14.
More concerning, the percentage of Americans with at least one leisure trip planned in the next 12 months dropped six points to 87.2% over the course of the last four weeks. And the average number of trips people report they are going to take in 2022 has fallen from 3.3 to 2.9.
Finally, one-third of American travelers report that high prices have kept them from traveling in the last month.
High Levels of Optimism
Despite these financial concerns, 41.2% of American travelers still agree that right now is a good or very good time to spend on travel. And 61.5% continue to say that travel will be a high budget priority for them over the next three months.
"Excitement to travel is high," Francis-Cummings said. "It's extraordinary, it's reached levels we haven't seen since last summer before the Delta wave. Strong excitement for travel continues to grow among Americans. In fact, at record-breaking levels; 82.1% of Americans say they are highly excited about their travel in 2022."