Travel, and Tourism, in Hawaii is Officially Back-to-Normal
by Daniel McCarthy /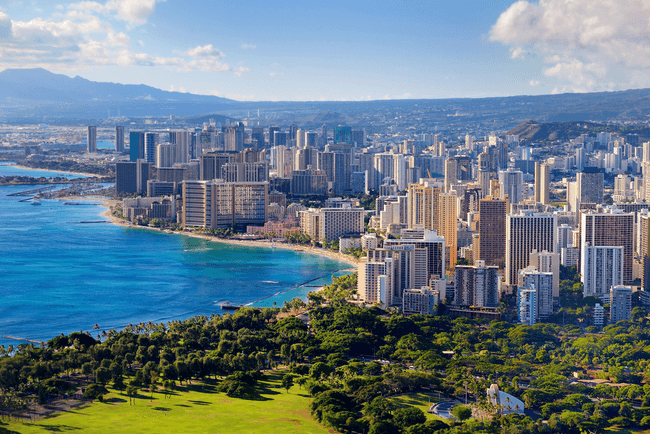 It may be time for more travelers to say hello to the Aloha State.
On Friday, March 25, Hawaii officially dropped its indoor mask mandate, becoming the last U.S. state to do so. At the same time, Hawaii also dropped the last of its pandemic-era travel rules, including the enforcement of its Safe Travels program.
That means that domestic travelers will no longer have any requirements when traveling into Hawaii and international travelers will now only have to adhere to the U.S. international inbound entry requirements, which includes showing proof of vaccination and a negative COVID-19 test result taken within one day of travel.
The mask mandate, along with the Safe Travels program, "played a key role in keeping Hawaii's residents safe before vaccinations were widely available, and during the surges we've seen through this pandemic," Hawaii Tourism Authority president and CEO John De Fries said earlier this month.
Bringing those programs to an end not only marks a return to normal travel but "reflects the progress we have made as a state," he added.
Hawaii had been one of the stricter U.S. states for COVID-19 protocols, and Ige had repeatedly told media that those rules would start to come to an end only once its residents were at least 70% vaccinated and once case counts dropped, but Omicron's surge changed that timeline.
That variant's impact was strong enough to compel Gov. Ige to reportedly consider adding a booster-shot requirement for domestic visitors (Ige announced that he and his team had decided against it).
Hawaii's government had long focused on the return of its travel sector, which had proved resilient despite the state having some of the stricter COVID-19-era travel rules.
Even with the restrictions, Hawaii remained one of the top domestic destinations in 2021 according to members of the United States Tour Operators Association (USTOA). In a survey released last year, USTOA members said that Hawaii was the third most popular domestic choice for consumers, following the National Parks and Alaska.