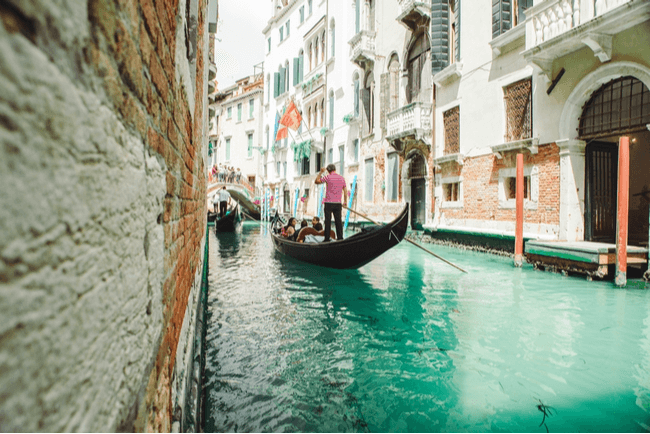 Italy on Tuesday officially dropped all remaining COVID-19 entry rules for travelers.
Effective immediately, travelers to Italy will no longer have to present proof of vaccination or a negative COVID-19 test upon arrival, nor upon entry to restaurants, public transportation, museums, theaters, and other public spaces, which had been a requirement.
However, there are still some COVID-19 rules on the ground. FFP2 facemasks are still required, at least until June 15, in some locations including on airplanes, ships, and ferries, on intercity or regional trains and buses, and at theatres and stadiums and other live music or sports venues.
The country is also recommending citizens and tourists wear masks in all indoor public places and crowded outdoor spaces.
The U.S. Centers for Disease Control and Prevention (CDC) currently has Italy at its Level 3: High Level of COVID-19 in its travel notice system.
"Make sure you are up to date with your COVID-19 vaccines before traveling to Italy," the CDC's advisory reads. "If you are not up to date with your COVID-19 vaccines, avoid travel to Italy."
Other Level 3 countries, which are the majority of the countries that the CDC monitors, include The Bahamas, France, Germany, Ireland, Israel, The Netherlands, Portugal, Spain, and the U.K.
The news comes ahead of what is expected to be a busy European summer travel season. According to data from travel insurance provider Squaremouth, the number of U.S. tourists heading to Europe this summer has reached levels not seen since 2019.
Prior to the pandemic, Europe comprised roughly 50% of all summer trips insured through Squaremouth. That fell to 11% in the summer of 2021. This year, European trips insured through Squaremouth peak at 51% in September, and account for 52% of all trips booked next summer.
As for where travelers are going, data shows that more travelers are insuring trips to Italy, and Greece, than in pre-pandemic years.