Tropical Storm Idalia Forecasted to Become Hurricane Today, Hit Florida by Wednesday
by Daniel McCarthy /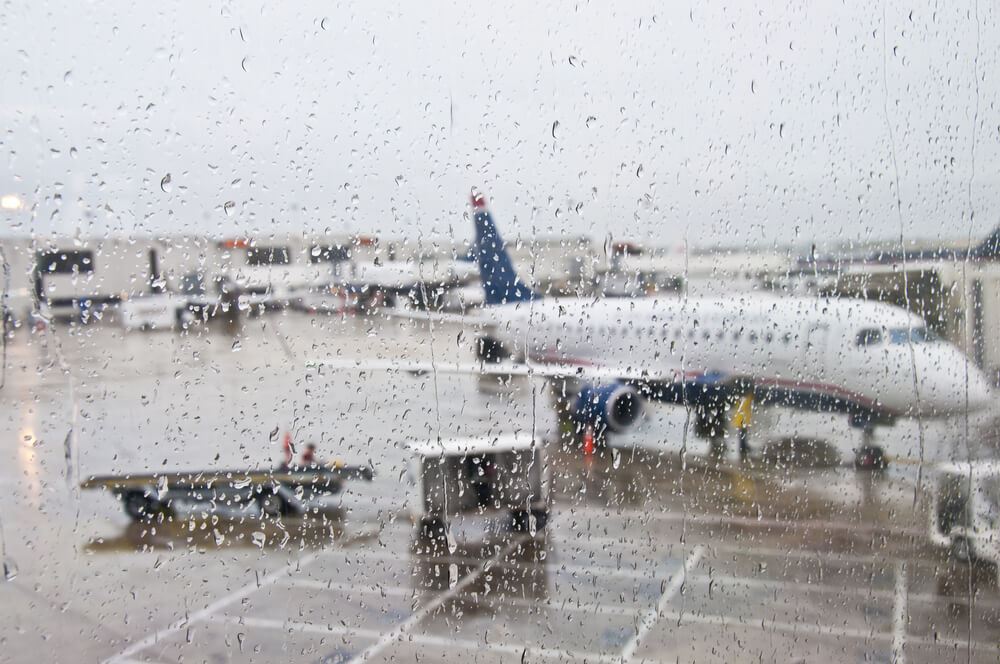 The National Hurricane Center (NHC) is closely monitoring two approaching storms, one of which could have a significant impact on travel this week.
The first is Hurricane Franklin, the first major hurricane of the 2023 Atlantic Hurricane Season.
Franklin is currently about 40 miles north of Grand Turk Island and 505 miles southwest of Bermuda. As of 7 a.m. Monday morning, there are no coastal watches or warnings in effect with Franklin, but the NHC is warning those in Bermuda to monitor the progress of the storm, which could produce some watches later on Monday.
The second is Tropical Strom Idalia, which is expected to have a much greater impact.
According to the NHC, Idalia is currently located about 125 miles south of the western tip of Cuba, moving at 7 mph and producing winds of near 65 mph with higher gusts. On its current path, Idalia will reach Florida's Gulf Coast sometime early on Wednesday, and, by then, it is forecasted to strengthen into a major hurricane.
"Idalia is forecast to become a hurricane later today and a dangerous major hurricane over the northeastern Gulf of Mexico by early Wednesday," the NHC's latest warning from Monday morning reads.
Idalia is expected to have a major impact on both Cuba and Florida, particularly the state's west coast and Panhandle, which could experience storm surges and high winds as soon as Tuesday.
For Cuba, the NHC expects rainfall of up to 7 inches in some parts of Western Cuba, which could lead to flash and urban flooding and landslides.
For Florida, the NHC currently has a Hurricane Watch for the area from Englewood to Indian Pass Florida, including Tampa Bay. Some of those areas, including the upper part of Florida's Gulf Coast, could experience storm surges above 10 feet. Florida's west coast, along with southeast Georgia and the eastern Carolinas could see as much as 8 inches of rain from Tuesday into Thursday, with totals of 12 inches possible in northern Florida.
As of Monday morning, none of American Airlines, Alaska Airlines, Delta Air Lines, Frontier, or United Airlines have issued waivers for travel due to Idalia, though United did issue one for Hurricane Franklin for those traveling in or out of Bermuda.
Southwest has issued a waiver for flights scheduled from Tuesday to Thursday for airports in Florida, including Jacksonville, Orlando, and Tampa, along with Savannah/Hilton Head, Georgia. Southwest is allowing those who want to alter their travel plans to rebook in the original class of service or travel standby without paying additional charges.