U.S. CDC Drops Bahamas to Level 2 COVID-19 Travel Advisory
by Daniel McCarthy /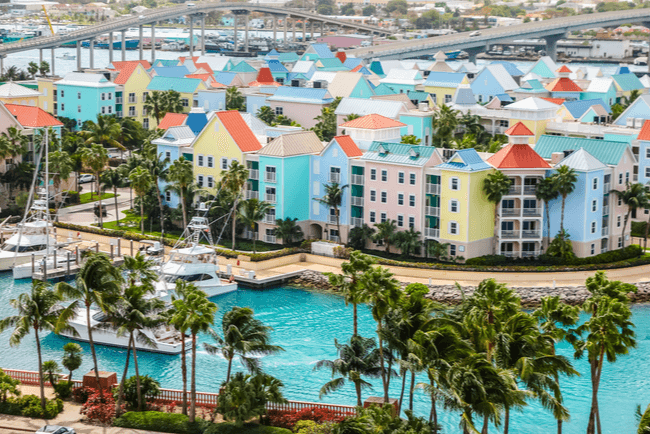 The Centers for Disease Control and Prevention (CDC) on Monday officially dropped the warning level for travel to the Bahamas to Level 2: Moderate.
The drop comes just two weeks after the CDC lowered the rating from Level 4: Do Not Travel to Level 3: Very High on March 10 and around the same time that the Bahamas drops its inbound COVID-19 rules, including its testing requirement and the indoor mask mandate on the island.
"We're pretty optimistic for the rest of the year," Fred Lounsberry, the CEO of Nassau Paradise Island Promotion Board told TMR last week.
It also leaves the Bahamas in the second-lowest category with just a few other countries including Jamaica, Morocco, Nepal, St. Kitts and Nevis, and more. The CDC still warns travelers heading into Level 2 warning countries to "make sure you are fully vaccinated because traveling to these destinations."
The majority of countries, including Canada, France, Greece, Germany, Ireland, Israel, Portugal, and more, still fall into the CDC's Level 4 warning. Those countries are in that Level 4 category because they have all recorded more than 500 COVID-19 cases per 100,000 residents in the past 28 days.
In a statement, Health and Wellness Minister Dr. Michael R. Darville said that "we all hold the key to our success. Free testing is available for anyone who wishes to know their COVID-19 status. And getting vaccinated remains the scientifically proven best way of precoding ourselves and our loved ones."