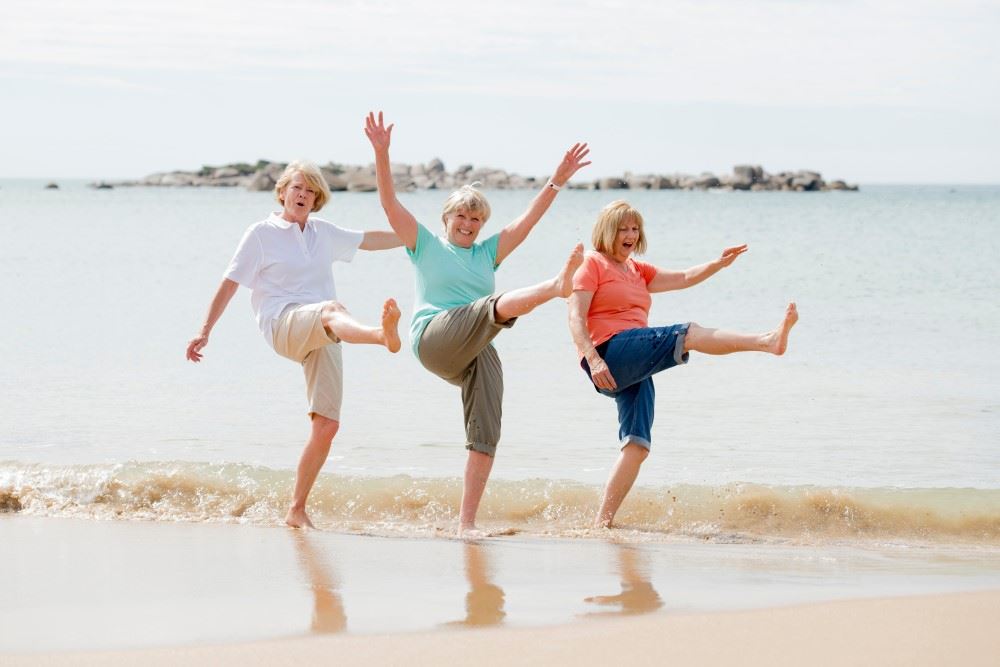 Female travelers over the age of 50 are intentional about their travel choices and fueled by a desire to explore new, less-traveled destinations. Of 1,000 experienced female travelers survey by Trafalgar, in partnership with solo women's travel brand JourneyWoman, 44% travel solo and 58% of those solo travelers intend to travel two to three times every year, with nearly half (47%) planning weeklong stays.
The findings, based on the survey – "The Influence and Affluence of the Solo Female Traveler Over 50" – were revealed at a three-day Women's Travel Fest.
"Being part of this very important conversation to talk about women in travel, their needs and dreams was so inspiring and empowering," said Melissa DaSilva, president of Trafalgar, North America, who spoke at the event. "Our recent survey of the 50+ demographic allowed us to glean more insight into the behaviors and sentiment of women ages 50+ to better cater to a group that loves to travel as much as we do."
Other key findings:
Women over 50 are most interested in adventure and hiking (37%), sustainable/wildlife travel (32%) and wellness experiences (23%). In 2023, they are most interested in traveling to the UK, Europe and Scandinavia.
Women over 50 are more interested in supporting local communities, locally-owned boutique hotels and restaurants, and women-owned businesses.
When it comes to group travel, 65% of women over 50 look for tour companies that offer women-only or solo trips for women. They also look for companies that use female guides, work with local women entrepreneurs and have female leaders.
Fifty-one percent of solo women spend more than $3,000 a week on travel.
Top trends in women's tours include a desire for smaller groups (60%), interactions with local women [guides, cooperatives and entrepreneurs] (30%), wellness and self-care (30%), special interest travel (27%), slow travel / longer trips (23%) and less traveled destinations (23%)
The marketing tactic that is most effective with female travelers over 50 are: social media including Facebook and Instagram [not paid advertising] (73%), word of mouth/referrals (70%), and email marketing (67%)