Costa Luminosa Will Transfer to Carnival Cruise Line in Fall 2022
by Dori Saltzman /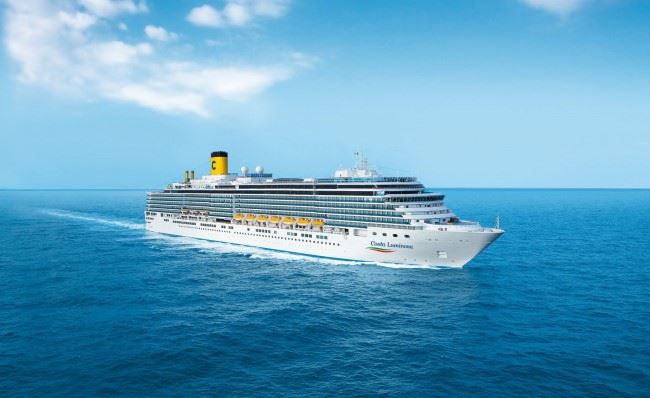 Carnival Cruise Line will take over ownership of Costa Luminosa in September 2022. The ship will be renamed Carnival Luminosa and will be deployed to Brisbane, Australia from November to April 2023, before repositioning to Alaska in May 2023 and then back to Australia in fall 2023. The acquisition is an update the previously announced plans to take on Costa Magica, which will now remain with the Costa Cruises fleet.
Luminosa is a sister ship to the four Spirit-class ships that already sail for Carnival (Miracle, Legend, Pride, Spirit). It accommodates up to 2,826 guests.
"With our full fleet back to guest operations and the pent-up demand for Carnival we are seeing every week aboard our ships, the chance to expand with Luminosa and then the arrival of Carnival Celebration in November provides our guests with more choices and new ways to enjoy a Carnival vacation," said Christine Duffy, president of Carnival Cruise Line. "Our Spirit class ships are very popular with our guests and Luminosa will be a great addition given the large number of balcony cabins, which make her an idea ship for this deployment."
Given the timeline to get Carnival Luminosa ready for Carnival service, the ship will not go through a full refurbishment. It will receive some "modest updates" but will not have all of the Funship 2.0 branded spaces found across the rest of the Carnival fleet.
Brisbane-based itineraries will be announced soon.