Canada Extends Pause in Airport Random Testing for Fully Vaccinated to Mid-July
by Daniel McCarthy /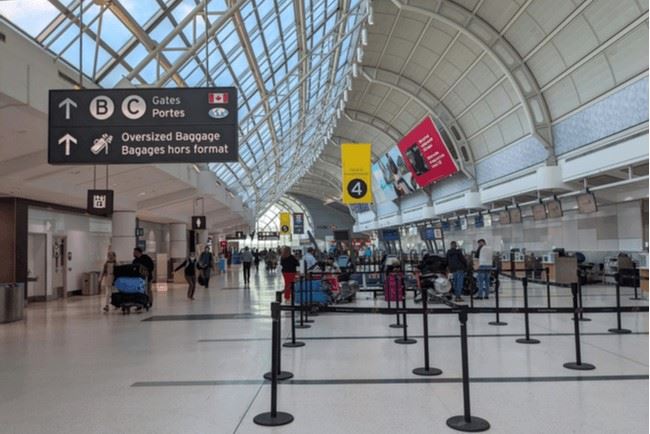 The Government of Canada will continue to let fully vaccinated travelers skip random testing at the nation's airports until at least mid-July, it announced on Wednesday.
The move was initially made on June 11 in order to deal with some of the travel delays and disruptions that have been making headlines this month. It had been slated to come back on July 1. Canada said that, with the extension, it "is allowing airports to focus on streamlining their operations."
The expectation is that the random testing for inbound travelers will return – Canada has been citing that as a way of tracking new variants coming into the country. But there will be changes to the protocol.
The country is moving ahead with its plan to test all those entering, including unvaccinated travelers, through airports off-site instead at the airports and is using the pause to make those arrangements.
That change was announced earlier in June and the government said it "will allow Canada to adjust to increased traveller volumes while still being able to monitor and quickly respond to new variants of concern, or changes to the epidemiological situation."
"As we move into the next phase of our COVID-19 response, it is important to remember that the pandemic is not over. We must continue to do all that we can to keep ourselves and others safe from the virus. It is also important for individuals to remain up to date with the recommended vaccinations to ensure they are adequately protected against infection, transmission, and severe complications. As we have said all along, Canada's border measures will remain flexible and adaptable, guided by science and prudence," Canada's Minister of Health, The Honourable Jean-Yves Duclos, said in a statement.
Travelers will also still have to complete the ArriveCan app prior to entering Canada.