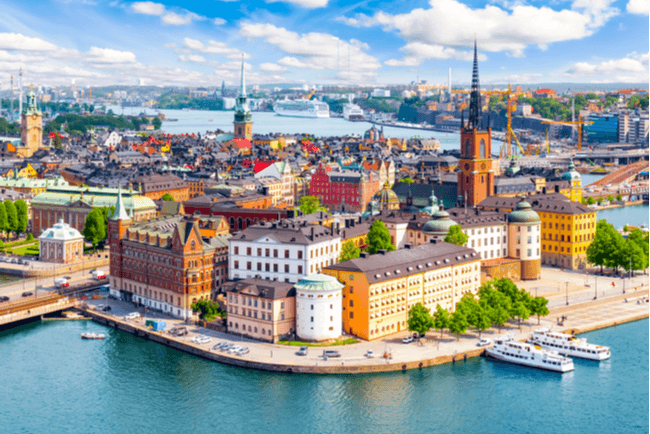 Sweden will no longer require travelers to show proof of vaccination or negative test in order to enter starting on April 1.
The change, which lifts the restrictions for the first time since March 2022, was announced by the Government of Sweden this week, finally opening up the country after more than two years of closures due to the pandemic and a few months after the government lifted face mask rules on public transportation.
The Government confirmed the news in a statement from Minister for Justice and Home Affairs Morgan Johansson.
"We have already lifted the entry ban within the EU. Now the Government has decided not to extend the entry ban from third countries. This will make it much easier for everyone who has been prevented from coming to Sweden in recent years due to the pandemic," Johansson said.
Sweden is still on the CDC's Level 4: Do Not Travel list despite the news. The country is one of many popular international destinations that remain on the highest COVID advisory list, which now includes Belgium, Canada, Denmark, France, Ireland, Italy, Israel, Spain, the United Kingdom, and many more.
For the first time since the pandemic began, none of the four levels of the CDC's list includes cruise ship travel, which was removed this week.