U.S. Justice Department Will Appeal Mask Changes if CDC Says It's Necessary
by Daniel McCarthy /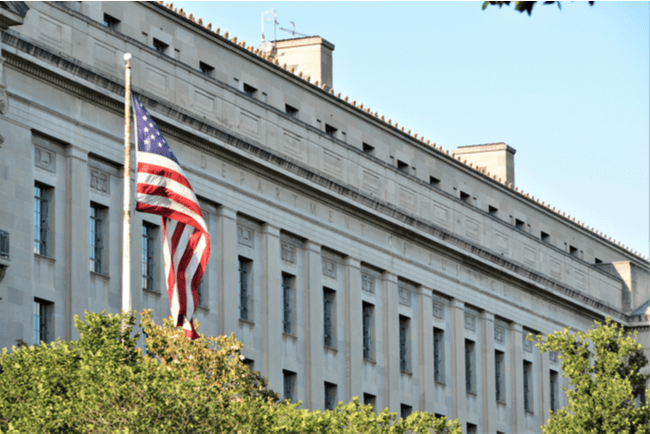 The news that the federal mask mandate was ending, making mask-wearing in airports and other public transportation venues optional, could potentially be short-lived.
The U.S. Justice Department is now saying that it is prepared to appeal the ruling, which ended the long-standing federal mask mandate, only if the Centers for Disease Control and Prevention (CDC) says that it is needed beyond May 3, the date that the mask mandate was set to expire.
"The Department continues to believe that the order requiring masking in the transportation corridor is a valid exercise of the authority Congress has given the CDC to protect the public health," a Department of Justice spokesperson said this week.
The White House, which had confirmed that the mask mandate is no longer in effect after a federal judge's ruling earlier in the week, had always maintained that it could appeal the decision, even as airlines rolled back their own mask policies.
Now, the Justice Department, while not committing to an appeal, is essentially punting to the CDC in making the decision.
The CDC's most recent statement on the mask mandate came last week when it announced it was extending it for 15 days, through May 3, because of an increase in the 7-day moving average of COVID cases in the U.S. At the time, the CDC also cited the rise of cases of severe diseases, including hospitalizations and deaths.