10 Top Cruise Trends For Travel Planners To Watch
by Jo Kling /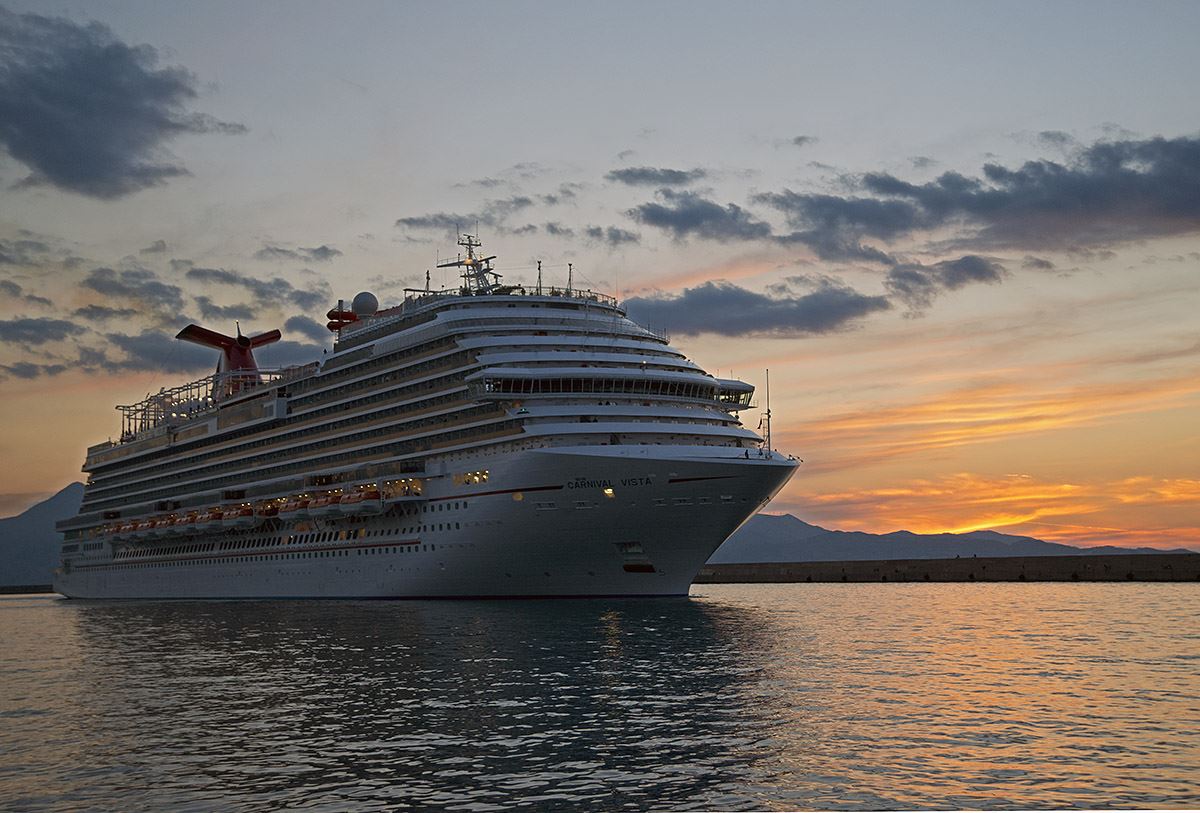 As a travel professional, you know the benefits of cruising for leisure travel. But if your client asked you to research options for a meeting or incentive travel program, would you consider a ship?
With meeting space, use of A/V equipment, meals, entertainment, and activities included on a cruise, your corporate client can save up to 30% on an event when compared to a land-based venue. And you might be surprised to learn that the hottest cruise trends are also perfectly aligned with your client's group requirements.
Based on discussions with meeting planners and cruise line executives, plus the latest research from the cruise and MICE (Meetings, Incentives, Conferences and Events) industries, Landry & Kling Global Cruise Events has identified the Top 10 Cruise Trends for Meeting Planners and Group Travel Planners to Watch - and most importantly, why you should care.
1. The cruise industry is booming!
There are 26 new ocean, river and specialty ships scheduled for delivery in 2017. A total of 97 new ships are expected to be introduced between 2017 and 2025, an estimated investment of $53 billion!
Why You Should Care: Choice! From mega-yachts, small luxury ships, sailing ships and expedition vessels to upscale mid-sized ships and "floating resorts" boasting high-tech, first-at-sea features & venues, the choice of new ships has never been greater.
2. River cruising offers new upmarket ships and more adventures.
River cruise lines are adding increasingly luxurious ships, more inclusions and authentic destination experiences to attract younger, more active groups. In addition to free Wi-Fi, most river cruise ships now have bikes that guests can use in port and offer complimentary adventure excursions such as a hike to the top of Linz's Postlingberg or a trek through Vienna's vineyards.
Why You Should Care: River cruises offer a unique travel venue with all-inclusive value that your clients will appreciate, and these smaller ships are ideal for private cruise charter. Upscale incentive groups love the authentic destination experience of river cruising with longer stays and overnights in port.
3. Millennials love meeting at sea.
According to a recent study from CLIA, Millennials (born between 1981 and 1997) are embracing cruise travel more than ever, rating it better than land-based vacations or all-inclusive resorts. And no wonder! Cruise and river lines are building or refurbishing their ships to include a greater variety of activities and venues for all age groups, first-at-sea sports facilities, more entertainment and dining choices, plus active and immersive destination adventures.
Why You Should Care: If your client is planning an incentive travel program, motivating across generational lines makes smart business sense. Millennials are set to comprise half of the global workforce by 2020, and they crave authentic, active and unique travel experiences that only cruise ships offer.
4. More close-to-home cruising.
Cruise lines are moving ships to more than two dozen gateway ports for four- to seven-night cruises to Alaska, Caribbean, Mexico, and New England/Canada. American river cruising is also gaining in popularity as new ships take to historic American rivers and waterways, no passport required!
Why You Should Care: With the expansion of North American cruise ports, your client now has access to a greater number of cruise ships sailing from domestic ports – and many are conveniently located within driving distance of major cities. New American-built ships offer more complimentary amenities and unique experiences, and they are tax-deductible for meetings or incentives.
5. New incentive cruise options and new destinations are trending.
Alaska is hot: A record number of ships will be heading to Alaska this summer, sailing roundtrip from Seattle, Vancouver or Alaska ports. Two new ships, Lindblad Expeditions' National Geographic Quest and Norwegian Cruise Line's Norwegian Bliss, are "purpose-built" for Alaska cruises, featuring expansive windows and viewing areas.
Cuba: New four, five and seven-night Caribbean/Cuba cruises are now sailing from South Florida. Contemporary Norwegian Cruise Line, Royal Caribbean and Carnival; ultra-premium Oceania Cruises; and luxury Regent Seven Seas have ships calling on the island, most featuring overnight stays in Havana. All offer an authentic Cuban experience with "people-to-people cultural exchange" excursions that comply with regulations.
More expedition cruises: The demand for more exotic "soft adventures" is evident, with more premium and luxury expedition ships set to explore the world's most intriguing destinations, including Galápagos Islands, remote Polar regions and closer-to-home destinations like Baja and Pacific Northwest. These adventure-focused voyages include expedition gear, active adventures and in-depth discovery of nature, wildlife and cultures.
Why You Should Care: Trending cruise destinations offer precisely what your client and corporate groups covet: bucket-list destinations, more adventures, plus more authentic and unique travel experiences.
6. New tropical ports offer VIP experiences.
As purpose-built "private island" ports grow in popularity, cruise lines are developing new tropical destinations, upgrading existing private island experiences and adding more VIP amenities, including private luxury villas and spa services. Highlights include:
Ocean Cay Marine Reserve: MSC Cruises is investing $200 million to create a 95-acre marine reserve island experience in the Bahamas. Ocean Cay plans include six different beaches, a tranquil inland lagoon, zip line adventure, bars & restaurants, and a 2,000-seat amphitheater. Guests booked in the exclusive MSC Yacht Club enclave will have access to a spa and wellness sanctuary with private bungalows and massage cabanas.
Harvest Caye: Norwegian Cruise Line's Caribbean destination experience in Southern Belize offers an authentic Belizean experience that highlights the country's natural wonders. Resort-style amenities include a sprawling pool and private luxury beach villas, a zip line that crosses the island and a variety of eco-adventure activities.
Great Stirrup Cay: Norwegian Cruise Line is investing more than $1 million in landscaping, new adventure activities, expanded dining options and an exclusive "Lagoon Retreat" area for an upgraded luxury private island experience on Great Stirrup Cay in the Bahamas.
Why You Should Care: Been there, done that? New destinations in the Bahamas and Caribbean offer something for everyone, from exhilarating sports, eco-adventures, dining and entertainment to pristine beaches and VIP amenities. Catering to cruise line guests only, these ports are perfect for private group events.
7. Culinary experiences abound at sea and ashore.
Globally-inspired specialty dining, hands-on culinary centers, healthy options and menu items for restricted diets now can be found onboard cruise ships, while epicurean adventures await ashore. For example:
Passengers sailing on Regent Seven Seas ultra-premium ships can custom-design their dinner entrees in the main restaurant.
The new, 596-passenger luxury ship Silver Muse will feature 26 different food concepts in eight different dining venues.
Windstar's new partnership with the James Beard Foundation offers signature recipes from a James Beard chef, cooking demos and tastings
You can enjoy complimentary culinary experiences at Michelin-starred or highly renowned local restaurants on many Crystal River Cruise voyages.
Discover local cuisine by exploring food markets, vineyards, restaurants and farms accompanied by chefs from Oceania premium ships.
Why You Should Care: Limited choices and boring buffets don't cut it when planning a corporate meeting or incentive travel program. Today's attendees expect top-notch culinary experiences and expanded options for restricted diets. Cruise lines are catering to foodies, both onboard and ashore.
8. Expect extraordinary entertainment at sea.
Cruise lines continue to raise the bar with high-tech shows, interactive entertainment venues and world-class performances. For example:
The World Stage on Holland America's Koningsdam has high-definition, two-story LED screens, and is enhanced by state-of-the-art lighting, projection and sound systems
"The Fine Line" on Royal Caribbean's Harmony of the Seas features high-flying aerial stunts and sensational swimming and diving in the ship's unique AquaTheater.

Seven Seas Explorer features an ornate, two-tiered performance venue with 694-seats – large enough to accommodate nearly all passengers. Floor-to-ceiling digital screens immerse guests into a variety of entertainment options.

MSC Meraviglia will offer the first purpose-built venue for Cirque du Soleil performances.

Quirky performances pop up around Celebrity Cruise guests as they savor cocktails and dishes created to enhance the experience.
Why You Should Care: With so many exciting options for onboard entertainment, meeting or incentive participants can customize their cruise experience. Your client's planning and budget is simplified – there are no transfers to arrange and nearly all entertainment is complimentary.
9. Destination experiences go deep.
Cruise lines are planning itineraries that feature longer days and/or overnight in port for in-depth cultural exploration and immersive experiences. For example:
Crystal River Cruises offers authentic experiences such as a full-day tour to Munich, with visits to the Olympic grounds and a BMW factory; or an evening concert with VIP access to art exhibits at Vienna's Belvedere Palace.
Azamara Club Cruises' Insider Access program features behind-the-scenes excursions to private homes, family farms and shops to meet residents and experience local culture.
Windstar offers complimentary Destination Events that give guests an exclusive and original local experience.
Why You Should Care: Cruise and river ships that offer more time in port, custom-crafted shore events and "behind the scenes" excursions will motivate and inspire your client's attendees who crave authentic, experiential travel experiences.
10. "Luxury Cruising" has been redefined for groups and incentives.
Upscale venues, personalized service, and unique destination experiences define the "new luxury" for meetings and incentives, and cruise lines are delivering!
On upscale ships, open-air dining venues, outdoor lounges, world-class entertainment, suite butlers and exclusive "behind the scenes" excursions are becoming the norm.
New luxury ships include Silversea's Silver Muse, featuring all-suite accommodations (each with private butler) and eight unique dining venues for 596 guests. The 600-passenger Seabourn Encore also features private balconies in every stateroom and suite, with design elements by Adam D. Tihany.
Contemporary cruise lines like Royal Caribbean, Celebrity, Norwegian Cruise Line and MSC Cruises are adding exclusive facilities, butler service, and more amenities for suite guests to give them a luxury experience.
Why You Should Care: If your client needs absolute privacy, security and freedom to customize the cruise event, small luxury ships are just the right size for private charter. Or, you can offer top-tier groups an intimate luxury cruise experience plus big-ship choices by booking an exclusive "ship within a ship" suite enclave on a larger contemporary ship.
About Jo Kling
Jo Kling is Founder and President of Landry & Kling Global Cruise Events, celebrating its 35th Anniversary in 2017. The Miami-based company provides cruise ship sourcing and and custom cruise planning for ship rentals, incentive cruises, meetings at sea, music festivals, theme cruises and dockside ship charters for global events.