Accredited Space Agent Discusses Selling Travel That's Truly Out-Of-This-World
by Daine Taylor

With last week's announcement that Virgin Galactic was going public, as well as the 50th anniversary of the Apollo 11 moon landing coming up, the idea of commercial space travel has been floating around the public consciousness recently. After all, who wouldn't want to take part in a once-in-a-lifetime journey to the final frontier?
To that end, Jay Johnson, president of the California-based travel company called Coastline Travel Advisors, agreed to speak with Travel Market Report. He is one of the only Accredited Space Agents officially certified by Virgin Galactic to book commercial space travel.
Space certification process
How does a travel agent get this special designation? "I have been an Accredited Space Agent since [the program's] inception in 2006. I was a part of the initial class of ASA's," said Johnson, who has been a luxury travel advisor since the early 90s. "I joined Virtuoso back in 1998. I've been doing this for a long time and I still love it."
Virtuoso has had an exclusive sales arrangement with Virgin Galactic since 2006, and they are the only travel advisor network the company chose to work with throughout the Americas. Virgin Galactic hand-selected the Virtuoso advisors who trained to become Accredited Space Agents (ASAs).
"The accreditation process took a few months," Johnson explained. "I was on a trip when I received the invitation to apply to become an ASA. The minute I landed back at LAX, I drove to my office on a Sunday and started filling out the application, which was quite long and extensive.
"Once I was given the green light, all ASA's had to attend a series of in-person training sessions with the Virgin Galactic staff, including a visit to Port Canaveral, Florida. All told, the entire process took a few months and involved at least two in-person meetings, along with their initial application."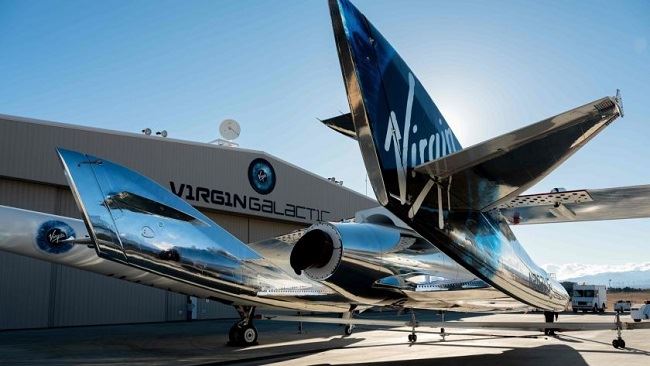 Virgin Galactic designed their vehicles to enable a safe and familiar flying experience for customers to become officially designated astronauts. Photo: Virgin Galactic
Booking space travel
Virgin Galactic developed the first vehicles built specifically for commercial service to put humans into space. The company designed the vehicles to enable a safe and familiar flying experience for customers to become officially designated astronauts; and already has customer reservations from more than 600 people in 60 countries, representing approximately $80 million in total collected deposits, and $120 million of potential revenue.
But, while Virgin Galactic has done a great job of bringing the idea of commercial space flights into the public eye, practically speaking, travelers are a few years away from being able to book a ticket into space.
"Currently, it is not possible to book a trip into space with Virgin Galactic," said Johnson. "For the past few years, they have been accepting new Future Astronauts into the community via their direct team only, but not actively pursuing sales. The original objective of selling tickets was to prove there was a market for commercial spaceflight, and the 600-strong Future Astronaut community more than demonstrates that.
"So, their focus has been on looking after this group of brilliant individuals and brand ambassadors, rather than adding more people to it."
All seats released at the $250,000 price tag have been reserved by the Future Astronauts, and Virgin Galactic is not accepting new reservations for the foreseeable future. Their website has been updated to reflect this. So, those looking to book the ultimate getaway trip might have to wait for a while.
An out-of-this-world opportunity
Those who have reserved a place for the inaugural Virgin Galactic launch hail from all over the world. "There is no 'typical' or specific 'type' of Future Astronaut," said Johnson. "The current Future Astronauts that signed up come from around 60 different countries. They are from all walks of life, but with one shared passion: Space."
While many people may be interested in going to space, there are a couple of factors that would bar prospective astronauts from taking the great leap, and the first that may come to mind is the price. At $250,000, booking a rocket to the stars might be too rich a proposition for most people.
One of the other factors that people consider is safety. Luckily, Virgin Galactic has a dedicated Astronaut Office for their Future Astronauts. If anyone has concerns, they are dealt with directly.
When Virgin Galactic finally embarks on their proposed space excursions, Johnson hopes to be front-and-center to take part.
"I sure hope so. It's definitely a dream of mine," said Johnson. "When I first started with the program, I told myself that if I sold 10 trips to space, I would buy a ticket for myself. I sold nine, so I got pretty close. Once we can start making new reservations, and I hit my goal, more than likely I will book a reservation for myself. I mean, who doesn't [want to go into space?]"
What does it all mean for travel?
When looking toward the future, how will this innovative and highly exclusive service change the travel industry as a whole?
"That's a great question and one that I think about often. If, and this is a big if, they can ever figure out how to use space to travel from point A to point B, then it will revolutionize the way we all travel in the future," said Johnson.
"Can you imagine going from London to Sydney in 40 minutes? I have no idea if this is in Virgin Galactic's master plan, but if they can ever figure out the technology, then space will truly help bring us together and change how we travel."
With the anniversary of the famous Apollo mission just days away, we have the opportunity to look back at our history, as well as to look ahead at where we're going, and how we'll get there.
"I'm very excited for the future, and I'm confident that Virgin Galactic is going to revolutionize space travel for us all," said Johnson.