After Damage Done by Irma, US State Department Issues Cuba Travel Advisory
by Richard D'Ambrosio /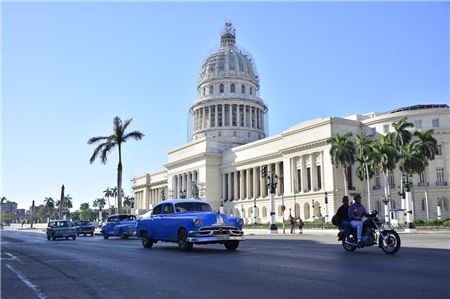 The U.S. State Department is warning Americans traveling to Cuba Monday to "carefully consider the risks of travel to Cuba while Hurricane Irma recovery efforts are underway."
A week after Cuba took a direct hit from Irma, "major roads are now open in Havana and power and water service has been restored in most of the city, but some parts of the country may be without power and running water," the State Department said in an advisory issued Monday.
"Travelers should apprise family and friends in the United States of their whereabouts, and keep in close contact with their travel agency, hotel staff, and local officials," the State Department said.
According to State Department officials, "North Central Cuba suffered severe damage and should be avoided until further notice." It also reminded travelers that they likely would have little government assistance on the ground in Cuba, as the Department "authorized the voluntary departure of U.S. government employees and their family members" prior to Hurricane Irma's arrival last week.
"At this time, U.S. citizens should not attempt to go to the U.S. Embassy in Havana as it suffered severe flood damage," the advisory cautioned.
The advisory recommended travelers enroll in the Smart Traveler Enrollment Program (STEP) to receive the latest security updates and "make it easier for the nearest U.S. Embassy to locate you in an emergency."
Travelers and travel agents also can follow the U.S. Embassy in Havana on Twitter and Facebook and the State Department's Bureau of Consular Affairs on Twitter and Facebook.