Avanti Introduces Bonus Commissions For Winter Packages And Early Bookings
by Jessica Montevago /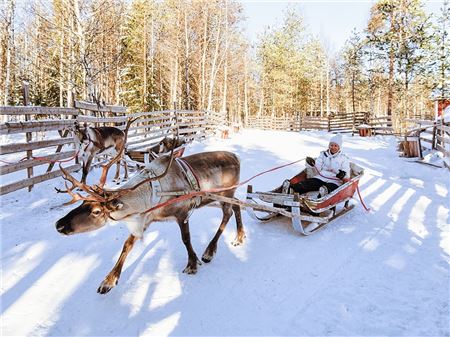 Avanti Destinations has launched "Go 365," a marketing and educational campaign that offers special prices on European winter itineraries and bonus commissions for off-seasons bookings to Europe, Asia, Central and South America.
The wholesale tour operator is offering travel advisors an early booking bonus commission of $100 for each booking of at least $2,500 made by Aug. 31, 2017, for travel between Oct. 1, 2017 and March 31, 2018.
For each booking of $1,500 or more made between Sept. 1, 2017, and Feb. 28, 2018, for travel between Oct. 1, 2017 and March 31, 2018, the Go 365 bonus commission is $50.
Additionally, an e-brochure will showcase 27 customizable city stays and vacation packages for travel from October to March.
Two new itineraries in the brochure include Thailand Escapes, a nine-day itinerary in Bangkok and in Phuket, including two private tours in Bangkok, Phi Phi Islands tour, Hong by Starlight tour, daily breakfast and accommodations at two five-star hotels. Also new is the eight-day Beauty of Bali, taking travelers to Ubud (inland) and Seminyak (beach). The tour includes private arrival and departure transfers in each city, two private sightseeing tours, private Indonesian cooking class, private Uluwatu traditional dance and dinner tour, and daily breakfast.
Beyond the bonus commission, though, Go 365 is an educational campaign designed to help agents understand the special activities and destinations available during the winter months. A webinar on the campaign is scheduled for Thursday, July 20, and Avanti will also provide advisors with e-newsletters and flyers with suggestions they can use to pass along to their clients.
"Agents and suppliers are so swamped from January through May with clients planning trips to Europe for the summer. We want to help them generate more business by giving them tips on all the benefits of traveling in the 'slow season' of winter," Avanti's president and founder Harry Dalgaard told TMR.