Carnival Cruise Line, Royal Caribbean Delay Miami Itineraries
by Daniel McCarthy /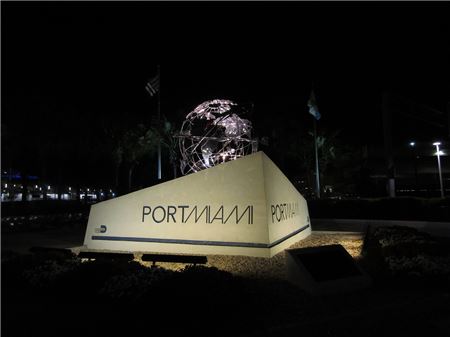 Carnival Cruise Line will begin sailing out of PortMiami on Wednesday, one day later than initially planned in the aftermath of Hurricane Irma.
In a statement, Carnival said that while all ships and guests are safe and "well taken care of," no one should head to PortMiami's cruise terminals until Carnival is able to confirm departures, which isn't expected to happen until Wednesday.
PortMiami is currently in the process of cleaning up after Irma, which now includes clearing two sailboats that sank in the port's channel during the storm.
The delay means that Carnival will now be forced to shorten itineraries on Vista, which will now leave Miami on Sept. 13 for a four-day cruise, and Glory, which will also depart on Sept. 13 for a 3 day cruise.
Victory's Sept. 11 sailing has also been cancelled.
Meanwhile, Royal Caribbean was supposed to resume sailings on Tuesday from Miami but has been forced to cancel the Sept. 11 Enchantment of the Seas sailing and the Sept. 15 Majesty of the Seas sailing.
Royal Caribbean is currently still mobilizing ships and supplies to help people in need, according to a statement on Facebook. Adventure of the Seas made a humanitarian stop in St. Maarten on Sunday and Majesty is scheduled to do the same in St. Thomas and St. Maarten.
Both Carnival and Royal are providing full refunds to guests on cancelled itineraries.