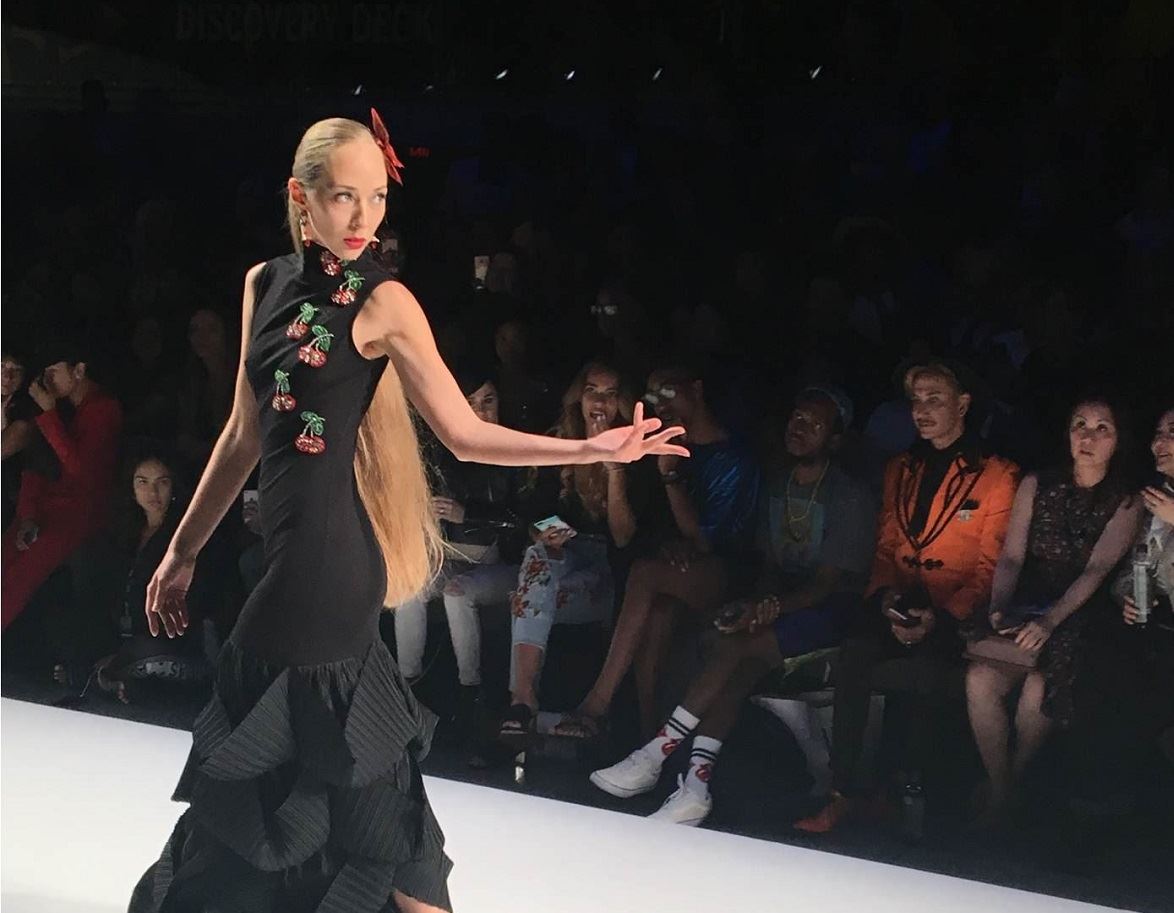 The fashion industry's followers are some of the most passionate consumers, and two new-to-travel agents are targeting that niche, debuting this year with curated tours to New York City.
City Chic Travel stepped out onto the travel industry catwalk in June, marketing its first eight-day tour, replete with four-diamond hotels, fashion show tickets, personal stylist consultations and a photo shoot with a professional fashion photographer.
The agency's Haute Couture itineraries also include guided shopping tours on Manhattan's legendary Fifth and Madison Avenues, and in Soho and the West Village, as well as fashion show "after party" access and rooftop cocktail receptions.
"We're looking for travelers who love fashion, and want to sense what it feels like to be in New York during an anchor event like Fashion Week," said Betsie Hidalgo, co-founder. "Fashion Week is an industry event, and it's not that accessible if you're not in the industry."
Hidalgo and co-founder Elizabeth Riedl met each other about five years ago, when both were working with luxury brands in the advertising and marketing world. Hidalgo has more than 10 years developing experiential marketing campaigns and events at integrated marketing agencies. Riedl, who minored in tourism in college, has had a similar career working in advertising and marketing.
"We both enjoyed traveling and had a sense of what insider experiences would look like, and how to avoid the tourist traps," Hidalgo said. The two enjoyed exploring New York City together, and over time began to develop contacts in a variety of hospitality and fashion venues.
"We finally reached a point where we realized what we both loved," Hidalgo said. About two years ago, they started putting together their business plan.
Part of their research was a survey "to identify what the demand would be for this very specific market," Riedl said. "We saw that about 25 percent of the consumers we surveyed, mostly female, were interested, and they gave us an idea of what our price points would be."
After working with their local contacts to develop a wide variety of fashion and luxury travel experiences, the two entrepreneurs launched their company website in June, and hosted their first tour coinciding with New York City's Spring Fashion Week, Sept. 8-15.
Company seeks travel agency partners
Most of City Chic's clients are found through a search engine optimization marketing plan, directing consumers to their website. However, City Chic also is looking to work with agents on commissionable bookings.
"We want to focus our energy on the tour aspects, our hotel relationships, fulfilling our clients' expectations, and leave airline reservations to our travel agent partners," Hidalgo said. The company is currently speaking with ProTravel International in New York City, but is open to working with multiple agency partners who connect both with their target audience and their marketing strategy.
City Chic clients enjoy the New York City night life.
Hidalgo and Riedl believe they need to have especially close relationships with their hotel general managers, restaurant owners and chefs, and other local partners who deliver the experience directly to their customers.
Insider track to the fashion scene
"We think that gives us the best chance for our clients to see New York, and the fashion scene here, through a local's eyes," Hidalgo said. "We want to give them access to places you couldn't experience without our connections."
In the future, this could mean shorter tours, including, perhaps, one-day experiences that could be added to a travel agent's customer's longer trip to New York City. "Maybe that means they join our group on day two or three, enjoy a shopping tour, some rooftop cocktails at a party, and then go about the rest of their vacation," Hidalgo said.
Mingshi Liu, senior account manager at Grand Destinations, a New York-based destination management company for inbound Chinese tourists, thinks City Chic is a great idea. Shopping and the fashion industry are two of the most popular activities for her clients, she said, and she is interested in adding City Chic's New York experiences for her customers.
"Chinese travelers are very interested in the global fashion industry, so this could be of great interest," she said.
Riedl and Hidalgo also foresee City Chic expanding to other cities with anchor fashion events and cultures, including Paris, Milan, London, Los Angeles and San Francisco.
"We also think City Chic will work for corporate meetings and incentive travel," Riedl said, especially for companies engaged in the fashion industry.