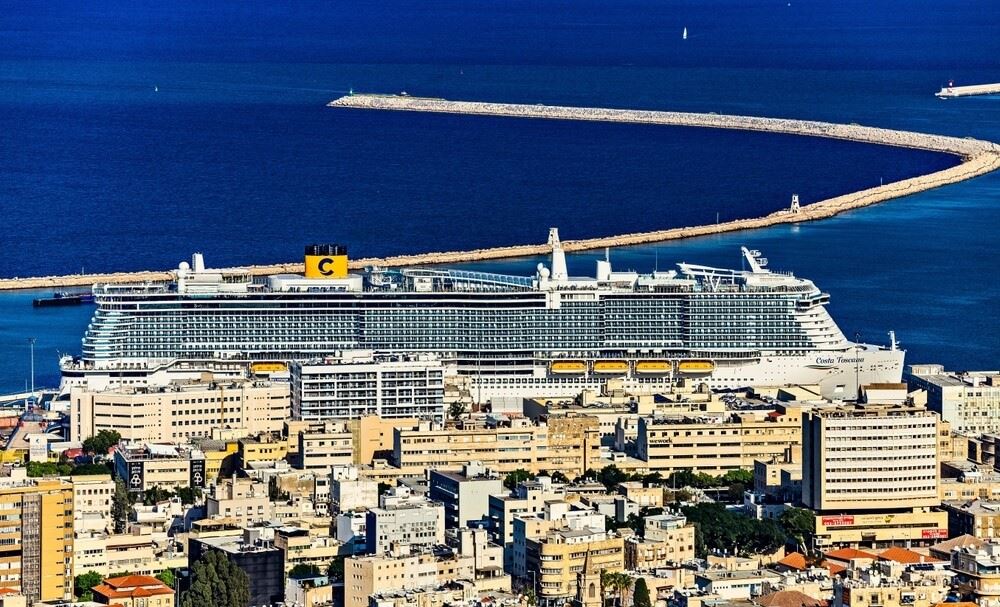 With the ongoing conflict between Israel and Hamas showing no signs of abating, cruise lines are rolling out further cancellations of Israel port visits, with most cancellations going into 2024. Two lines have even gone so far as to cancel all Israel and Egypt calls for all of 2024.
As a reminder, a handful of cruise lines had already cancelled Israel port visits through the end of November (Celestyal Cruises) or the end of the year (Norwegian Cruise Line, MSC Cruises).
Here's what's new:
MSC Cruises
MSC, which had canceled all Israel port visits through Jan. 6, has now canceled its entire Red Sea winter 2023/24 schedule for MSC Orchestra "due to the proximity of some ports of call to Israel…" The season was due to run through April 17, 2024. The line also cited "the number of restrictions in the bordering countries that would have adversely affected passengers' travel experiences."
The line is also making changes to some of its other itineraries "in light of the current geopolitical situation, travel restrictions issued by local authorities in certain destinations, and various governmental advisories against travel to certain areas." These changes include MSC Sinfonia's entire Nov. 12, 2023 to April 15, 2024 schedule, as well as minor changes to the Grand Voyage itineraries for MSC Virtuoso, MSC Opera, and MSC Splendida. Two 11-night sailings of MSC Armonia have also been tweaked.
Guests affected by the changes can move their cruise to an alternative ship and itinerary of a similar length, or request a full refund.
Oceania Cruises
Oceania has removed Israel port of calls from three sailings from now through the end of 2023. Additionally, the line is in the process of evaluating itinerary options as the line has decided to remove all ports of call in Israel, Egypt, and Jordan from all sailings in 2024. Updated itineraries are expected to be completed by Dec. 1, 2023.
Princess Cruises
"To ensure the safety" of its guests and crew, Princess has modified its Nov. 9 and Nov. 23 sailings of Island Princess, which were scheduled to call in Ashdod on Nov. 15 and Nov. 29, and Haifa on Nov. 16 and Nov. 30. The ship will visit Santorini and Crete instead. The line has also tweaked its March 11, 2024 22-day World Cruise segment, which sails from Dubai to Rome, taking out the originally scheduled Haifa port call.
Regent Seven Seas Cruises
Regent removed ports in Israel for the remainder of 2023. This only impacts one future 2023 sailing in November.
Royal Caribbean
Royal Caribbean has canceled the remainder of Rhapsody of the Seas' 2023 sailings from Haifa.
Silversea Cruises
Silversea has amended all remaining 2023 sailings that included a port visit to Israel, including a late October sailing of Silver Spirit and a December sailing of Silver Moon. For 2024, the line has ameneded all itineraries to remove Israeli and Egyptian ports of call.
Viking
Viking Ocean has modified all remaining 2023 voyages of its "Cities of Antiquities & Holy Land" itinerary to replace all calls to Israel.