Crystal Cruises Showcases Symphony And Serenity Renovations
by Daniel McCarthy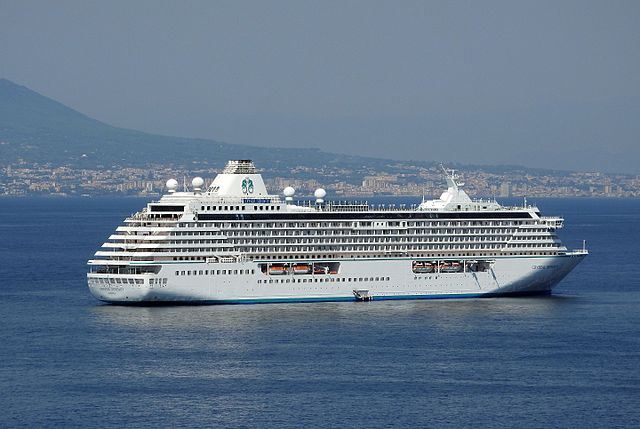 Crystal Cruises is set to update the "foundation" of its luxury empire with multi-million dollar renovations of its ocean vessels, Crystal Symphony and Crystal Serenity, over the next two years.
"We are committed to continuing their reign as the most luxurious ships at sea," president and CEO Edie Rodriguez told reporters in New York.
Both ships will have their main dining rooms transformed into Waterside, an eatery that will reflect the look and feel of the main dining room aboard Crystal River Cruises' Mozart. That restaurant will get open seating dining, meaning guests will able to choose when and with whom they dine with between 6 and 9:30 p.m. each night.
The Lido Café on each vessel will be changed into an open-kitchen concept with dual personalities—Marketplace during the day and Churrascaria at night. Marketplace will serve buffet style breakfast. When 6:00 p.m. hits, it will become Churrascaria, a Brazilian-inspired eatery serving inspired tapas, ceviche, salads and grilled seafood and meats on sword-like skewers.
A new addition on each ship will be Silk, a contemporary Chinese eatery with family-style plating. It will serve food throughout the day in open-seating, though will offer dinner reservations.
Finally, both ships will have Silk Road and The Sushi Bar rebranded as Nobu Matsuhisa's Umi Uma. They will be the only two Nobu restaurants at sea, serving Japanese food to Crystal's guests. Reservations for dinner service will require a reservation for a modest charge (reservations will be complimentary for penthouse guests).
On the accommodations side, both ships will reenter service with more butler-served penthouses and penthouse suites.
Symphony will get 12 new Seabreeze penthouse suites with verandahs and 28 new Seabreeze penthouses with verandah on its ninth deck. Serenity will get 36 additional penthouses and 2 additional penthouse suites on its tenth deck.
Crystal hopes to also upgrade its guest experience by providing complimentary WiFi throughout the ship during the entirety of every voyage.
"I don't care if you're eight or 80, in this day and age you need technology," Rodriguez said.
It has also launched a new app, Crystal Connect, which will let guests see daily menus each night, cruise schedules, shore excursions and port maps.
Rodriguez was joined by vice president of entertainment Keith Cox to reveal that Crystal is looking to add more variety to its entertainment offerings, including a new partnership with award-winning Broadway producer, Kevin McCollum.
McCollum, who has produced Broadway's "Something Rotten!" and "Avenue Q," will head the new "Crystal on Broadway" initiative. The goal, McCollum said, is to create an environment where "entertainment and conservation [is] constantly shifting."
Besides new productions onboard, the program will also allow cast members to socialize with guests. McCollum hopes that it doesn't stop there – future plans could include writers-in-residence or early play rehearsals on Crystal ships.