Disney World's Star Wars Hotel to Begin Taking Reservations Later This Year
by Jessica Montevago /

Reservations for Star Wars: Galactic Starcruiser, the new themed hotel "set in a galaxy far, far away," will open later this year.
Complementing Galaxy's Edge, the immersive two-day and two-night experience will open in 2021 at Disney's Hollywood Studios in Walt Disney World Resort.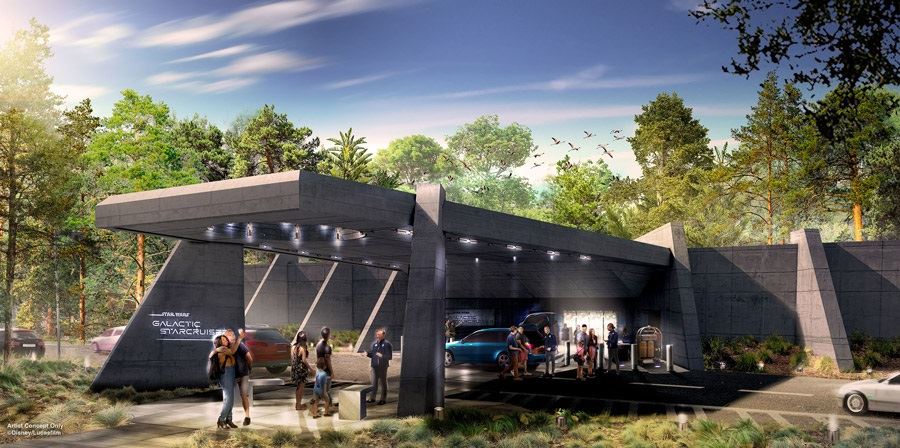 The Galactic Starcruiser Terminal will feel similar to the boarding of a cruise.
Similar to a cruise, guests will arrive and depart together at the Galactic Starcruiser Terminal for a two-night journey that will put them in the center of an interactive adventure that they control. Families enter small "launch pods," which show a video of them blasting off into space to meet the Halcyon, the fictional ship where they'll be staying.

One activity will have guests wield a lightsaber while facing off against a training remote.
Once onboard the spaceship, guests will stay in cabins, which sleep up to five, with window views of the galaxy that change as the ship moves from place to place. Activities range from wielding a lightsaber and facing off against the enemy remotely; visiting the Starcruiser's bridge to learn about ship systems and how to operate them; and operating the Starcruiser's navigation and defense systems.
Disney has not yet revealed nightly room rates or the exact date bookings will begin.