Do Travel Advisors Have Legal Recourse When a Supplier Goes Bust?
by Paul Ruden /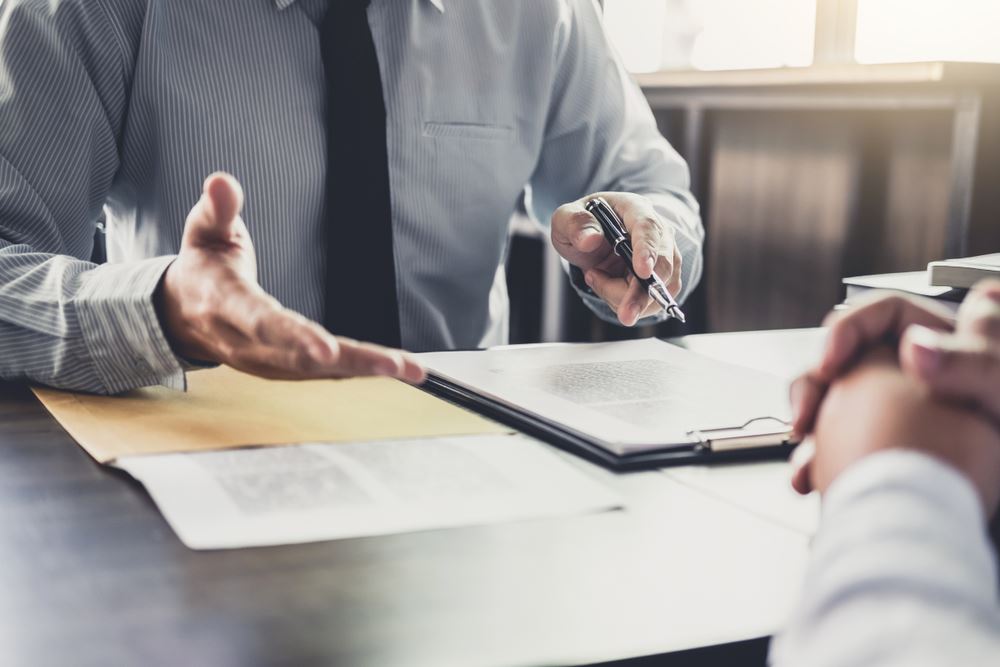 On Jan. 10, Travel Market Report published a chilling story by Jessica Montevago entitled "One Agent's 'Nightmare' with Excite Holidays as Wholesaler Suspends Operations." The gist of the tale was a knowledgeable advisor's personal loss when caught on the road by a failed supplier. The short-term result was a loss of time, loss of enjoyment and, of course, loss of a lot of money. Unfortunately, based on the history of tour operator failures, the prospects for recovery are slim. Here's why.
First, business failures, like Excite Holidays, typically occur without warning. Everyone is caught by surprise, especially when the failure involves a company with a long-standing business, good reputation and apparent financial health. Since these companies are almost always privately held, no one outside the inner financial circle ever really knows what the cash flow and other telltale signs are until it is too late.

Second, tour operators usually have few hard assets that can be converted to cash, even in the rare case when such assets can be sequestered for later liquidation. By the time the operator begins to dishonor payments to suppliers and other commitments, the cash supply has been exhausted. This happens even in the case of the most honest and committed managements. Unfortunately, in some cases managements that see the handwriting on the wall will exhaust the cash and any other liquid assets by paying themselves or otherwise disposing of the funds.

Third, and this is important to understand, when a company fails, the state and federal laws governing insolvency and bankruptcy come immediately into play. One very important effect of that is the "automatic stay." Even if an advisor in a contractual relationship with the failing tour operator has an apparently ironclad agreement with financial protections, all litigation against the failed business is normally suspended immediately upon any filing for protection in insolvency or bankruptcy. The reason for that rule is that the law provides for certain priorities of distribution of any remaining assets of a failed business to prevent favoritism on behalf of the management or on behalf of some creditors over others. The bankruptcy regime is very complex and is designed to assure that all creditors are treated fairly if there are distributable assets remaining after the cessation of business. However, as noted above, in the case of most tour operators, there are no meaningful assets remaining by the time the failure is discovered.

Steps travel advisors can take to reduce risks
Finally, then, the usual outcome is that there is no meaningful protection for either the travel advisor or her clients when a tour operator fails. There are some steps advisors can take that may reduce the risks, but they usually cannot be eliminated completely.

Foremost, it is important that the advisor make sound choices of tour operators to book. The selection of operator is one of the decisions on which travelers typically depend entirely on the advisor. They assume you know who is "sound" and who is not. Of course, there is no absolute way to protect against unknown problems, as noted earlier. But in general, the advisor must be alert to any signs of prior problems that might signal a future financial problem.

This is the principle of "negligent selection," which will surely be raised by disappointed clients who will turn to the advisor for recovery when they recognize the futility of pursuing the tour operator. This means that the advisor must be alert to any evidence of tour operator problems. If no such evidence is available for reasonable discovery, the advisor should be able to avoid liability on a claim of negligent selection. The problem, of course, is that sometimes rumors of problems turn out not to be true or have a good explanation other than imminent financial failure. There is no easy solution to that conundrum. You must do the best you can, keep good records, and be careful if any suspicious evidence that turns up regarding the financial stability of a supplier.

Another potentially useful step is to develop a monitoring system for all steps involved in a booking. If, for example, you are making a large deposit with the operator to hold accommodations, you can inquire when the operator will make the payments to the ultimate supplier and then confirm directly with the supplier that it has been paid the required deposits. This is a lot of work, but if you discovered that an operator was not making timely payments of deposits, you would have immediate reason to demand an explanation. There might be a reasonable justification, but this is an area where a high degree of skepticism can be valuable.

Ask a lot of questions. If the answers don't make sense, you may want to cancel or require some other form of protection. You could also check with other advisors to see if similar issues have arisen for them. An ounce of prevention can be worth a lot in such situations. Just be sure you don't become the source of a false alarm. You don't want to be responsible for producing a "run" on the operator that could bring down even a healthy business.

If you are producing a large amount of business with one or a few operators, it may be reasonable to discuss escrowing deposits so that they are held in trust by a third party (usually a bank or trust company) until performance of the services. This can be difficult since the ultimate suppliers may demand to be paid in full before any service is provided. But at the least the client's funds could be protected until the deadlines for payment arrive. Cash flow mismanagement is one of the major reasons for business failures, even by honest and dedicated providers.

Ideally, payment to the supplier would come directly from the escrow holder so that the funds do not become available to cover other expenses of the tour operator. I am not suggesting that the escrow approach will work easily, or in many cases, but in appropriate situations when there are large amounts involved, this is a technique that can be crafted to maximize the client's (and your) financial protection. You will have to consult your own counsel about how to do this properly.

It is also a good idea in every case to urge clients to buy travel insurance that offers supplier failure coverage if it is available. As always, keep precise records of the offer to connect the traveler with the insurer and of the client's rejection of the offer. Payments should be made by credit card whenever possible. The less cash moving from the client to the supplier, the better. And, of course, you should not front the client's deposits with your own funds or your own credit cards.

Finally, I must remind everyone that the United States Tour Operators Association requires its Active Members to participate in a consumer protection program that it describes this way:
"Each USTOA Active Member is required to participate in the USTOA $1 Million Travelers Assistance Program by posting $1 million security in the form of a bond or letter of credit or U.S. treasury bill. The security, to be held by the United States Tour Operators Association Inc. Tour Depositors Trust, is solely for use in reimbursing consumers for tour payments or deposits lost in the event of:
A USTOA Active Member bankruptcy
A USTOA Active Member insolvency
A USTOA Active Member cessation of business
Failure of a USTOA Active Member to refund consumer deposits or payments within 120 days following its cancellation of a tour(s) or vacation packages(s) or its material failure to complete performance of a tours(s) or vacation packages(s)."
More details may be found on the USTOA website. Note that there are 152 brands in the USTOA Active category and some of them share the security coverage. Also, payouts from the USTOA security are subordinated to other protections that may exist, such as credit card and third-party travel insurance.