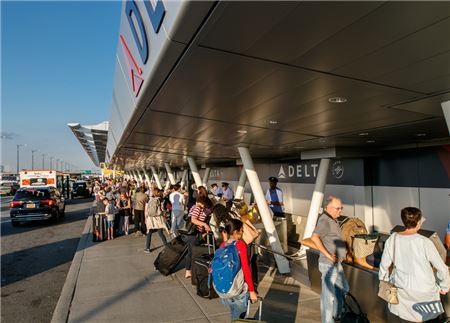 The Commerce Department reported that the U.S. economy grew 3.1 percent in the third quarter of this year, the second consecutive strong quarter, leading many to believe that the current strength in travel bookings will continue.
Consumer spending on travel-related products — such as transportation services, recreation, food services and accommodations — increased at an annual rate of 2.9 percent in the third quarter, compared to a 0.2 percent increase in Q2 of 2017, and the increase was greater than overall consumer spending. Travel-related consumer spending has outpaced overall consumer spending three out of the past five quarters.
While estimates are frequently revised by the Commerce Department as new data comes in, this is the first time in exactly three years that the U.S. economy has achieved two consecutive quarters of three percent growth or greater.
The United States Travel Association, in its assessment, said "given the travel industry's critical role in job creation and export growth, this advance report of overall accelerated travel activity in the U.S. should be welcome news for all those concerned with the health of our country's economy."
The data aligns with comments coming out of the travel industry. Consortia and host agencies recently have been reporting strong growth this year, both in members and sales, as more consumers return to using travel agents to book their travel.