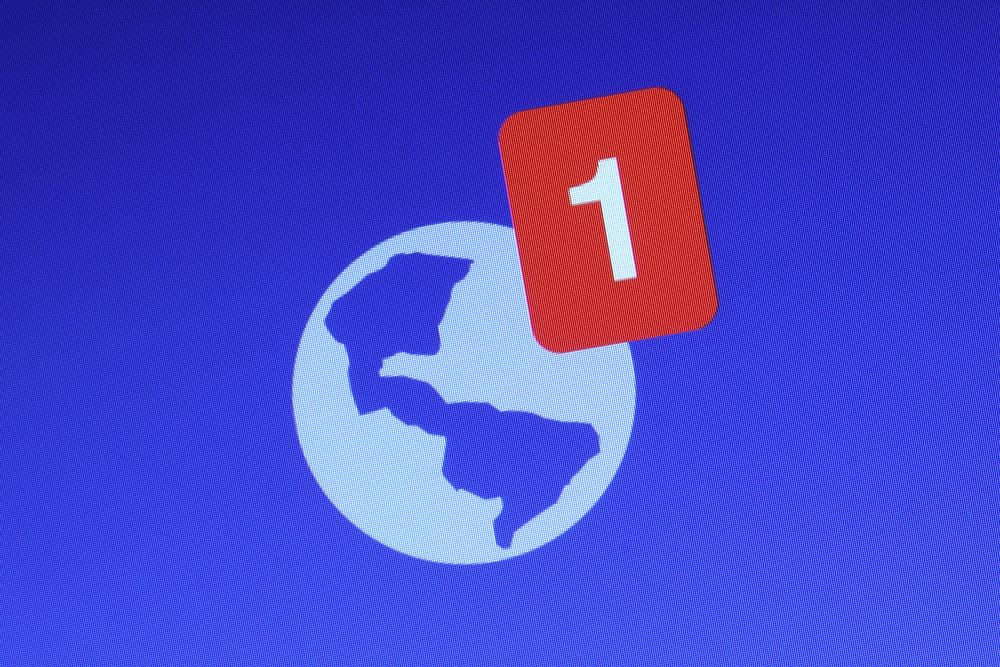 Travel agents rely heavily on unpaid social media content to market to their existing clients and potential customers. However, digital platforms are continuously working against them by revising their sophisticated algorithms to shrink the number of followers and others who see their posts.
In fact, Facebook recently quietly changed its algorithms to penalize content creators who blatantly ask their followers to like, comment on or share a post.
Building a social media presence that resonates with clients and leads them to purchase from you is a long-term game that requires patience and a strategy that starts from truly owning your brand.
Travel Market Report asked two industry experts to weigh in with their ideas, and offer solid tips on how travel agents can increase their social media engagement in 2018, and drive travel sales.
1. Know and be yourself
All entrepreneur marketing starts with knowing and owning your specific "story," said social media consultant Nick Borelli, president of Borelli Strategies, Cleveland, Ohio.
"You need to know why you do what you do, and what your values are. And don't water it down to corporate speak. Your largest asset is your passion. It gives you the ability to go head-to-head with larger organizations that have a lot more assets than you do," Borelli said.
"You have to engage your audience emotionally, and your principal tool is how much you love what you are doing," agreed Marilyn Macallair, vice president of business development at Passport Online, a Portland, Oregon, company that helps suppliers and travel agents leverage digital content across various platforms.
This isn't necessarily easy to uncover, said Macallair, because travel agents are frequently thinking about what they are selling and who they are selling to.
If that's the case, Borelli recommends possibly polling existing clientele. "Ask them, 'Why do you like doing business with me? Why do you trust me with your vacations?' You might be surprised what you hear. I've heard people say it's because they like the same movies and television shows.
"Who you do business with is often a subconscious choice. Understanding those subconscious choices might help you create and double down on the content that resonates most deeply with customers."
2. Know your customers and potential clients as people first
Once you know yourself, get to know your clients at a deeper level, too. Consumers follow digital content that creates meaningful dialogue, Borelli said.
"The deeper conversations that take place online come from truly understanding who you are speaking to. It's so much more economical and efficient to create content, whether it's paid or unpaid, if you know who you are speaking to," Borelli said.
While most agents know the demographics of their clientele, not many invest in understanding the psychographics that speak to their customers' beliefs, interests, and what motivates them to purchase travel, he said.
Take the time to review your most popular posts and see what kind of conversations this content created, and what your clients said if they commented. Facebook's Insights tool can help you quickly find which posts were the most popular in terms of shares, likes and comments. You may also want to post occasional polls that help unearth your clients' other interests outside travel, Macallair and Borelli said.
3. Start a conversation, not a sales pitch
Digital content with an implied sales message "doesn't work unless you're already speaking to an existing customer," said Macallair. And even then, she said, the customer has to be already strongly inclined towards the offer or promotion and be in the mindset of purchasing soon.
Borelli likens the best digital marketing to building an online campfire. "Campfires draw people to them, because people feel comfortable sitting together and talking about something you share an interest in," he said. "You want your content to have that warm and inviting feeling."
This means you need to respond to comments and engagement from your followers, which can take more effort than some agents may be ready for, Borelli said. "But the more you engage with someone, the more likely you can book memory markers with them that matter when they are ready to purchase travel," he said.
Remember also that part of every conversation is what the other person has to say, so give your followers a chance to speak on their own, Borelli said. He noted how it is critical to integrate user generated content into your social media. "Leverage the voices of your happy clients. Promote their posts on your Facebook page, or use their words in a post you write."
4. Make every post of value to your audience
Consistency and focus are paramount, Borelli said, but "a daily struggle to accomplish. I see too many agents who will tweet a picture of a beautiful hotel they are staying at and comment, 'My view for the week.' Okay. You went there. A lot of agents did. And every hotel is posting gorgeous photos from every angle. If you're my trusted travel advisor, what's the value for me?
"That is the line in the sand I would ask every single travel agent to consider when they create content. What is the value you bring back from that trip? How is your passion refueled by that destination, by that resort? Before you post, you need to ask yourself, "How does this fit in with trying to make my followers look forward to hearing about where I've been and what I have to say next?'"
As you develop your core conversation threads that support your brand, it might help you to find out what your clients are talking about away from your social media platforms.
One way to do this is to source trending conversations by tracking the most popular hashtags. See where you add value to that conversation, Borelli said, and "become a part of that community, join the conversation, but don't sell at them," he said.
Macallair's research shows that travel advice receives the highest engagement on Tuesdays. "So that might be the day you will make recommendations about hot topics or destinations that are core to your brand and of interest to your customers," she said. But stick to what you know and be consistent, Macallair said.
She also cautions agents that it may seem efficient to repost a supplier's content, but that can detract from your building a deeper conversation and relationship with your followers.
"It's so easy to fall into the habit of reposting supplier content without customizing it to resonate with your voice. And that's why it doesn't work," said Macallair. "If a tour operator has a beautiful picture of Thailand you can use, you need to edit their post with your personal touch, your experience, to remind your audience who you are and the value you uniquely create."
5. Make an investment in video in 2018
Photographs and status updates can begin a conversation, but nothing makes humans connect better than seeing that the person you are doing business with is a real human. That's where video comes in.
"Video content allows you to show off what makes you unique and presents your passion better than any other digital form," Borelli said. "I will see it in your face, the way your eyes widen. I will feel it from your body language. If your passion is high, that is very attractive and I am more likely to engage in your conversation and ultimately do business with you."
It's especially helpful in competing with brands that don't reflect passion and unique value, Borelli said. "Corporations don't typically reflect passion. People who have been at this longer don't either. So if you are coming to travel recently, talking about the things you love and why can set you apart."
Additionally, most social media platforms score video content higher and that could improve your overall impressions and reach.