Even Frydenberg will be president/CEO of Scandic (Frank Fiskers opts out of ops)
KSL Resorts founding CEO Scott Dalecio adds responsibility for Outrigger (David Carey III transitions to development)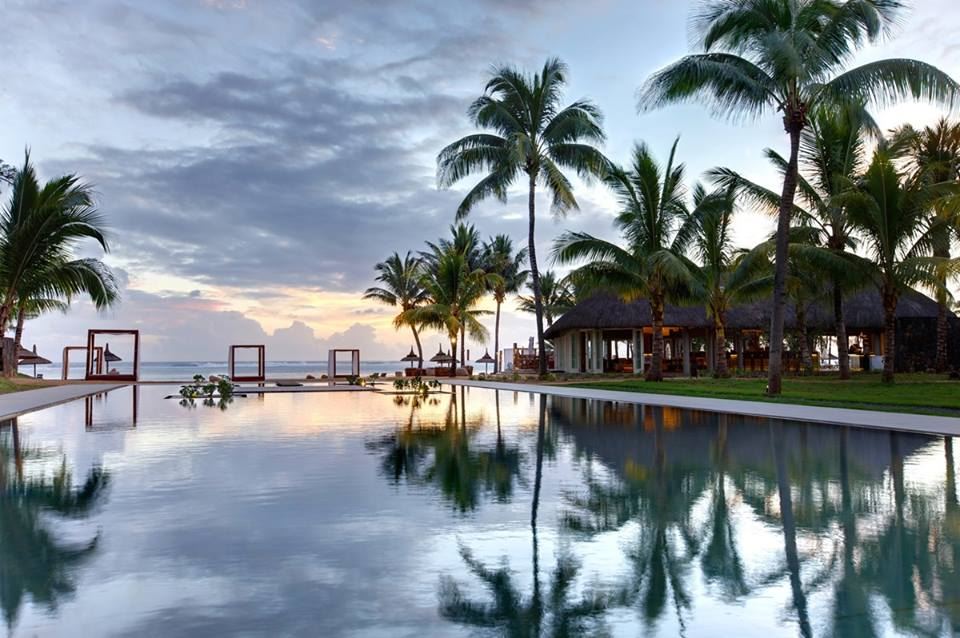 Outrigger Mauritius Beach Resort. Photo: Outrigger Hotels
John Alexander, chairman Crown Resorts, adds CEO
Steve Goldman is CEO FelCor (continuing are chairman Tom Corcoran, and president/coo Troy Pentecost)
Federico González Tejera, ex-Proctor & Gamble and Disney before his previous role as CEO NH, is CEO Carlson (David Berg left 1 February) - Ramón Aragonés Marin is now CEO NH
Edward Tracy is CEO Japan, Hard Rock
Cetin Sekercioglu returns to Shangri-La as evp Malaysia, Myanmar, Singapore, Thailand (Ms Hui-kwong Kuok, 38, is now chairman)
Nicolas Sarkozy joins Accor's board
Alejandro Helbling heads group services, Jumeirah
Amanda Scott Hyndman leaves Bangkok Mandarin Oriental, for Scotland
Hong Kong Disneyland's Peter Lowe retires, leaving Mickey behind
Carson Glover leaves Tiffany to head Peninsula communications
Thomas Willms leaves Starwood, initially for a three-month world tour
Eric Viale is gm Portugal, IHG.
Robert Herr oversees the opening/re-opening of Katara's massive 60ha, $496m Lake Lucerne Bürgenstock, which includes four hotels (383 keys)
Max Pleyer opens Interstate-managed, 220-room Shanghai J Hotel Shanghai Tower, in China's tallest building (121 floors)
Ashley Gochnauer opens Kimpton's 216-room Los Angeles Everly
Sandra Estornell opens Grupo Questro's 124-room San Jose del Cabo Ritz-Carlton Reserve
Nick Ellis opens Mantra's 126-room Perth Tribe
Nick Rimedio opens Kimpton's 105-room La Peer

Kimpton La Peer in West Hollywood. Photo: Kimpton Hotels & Resorts
Carlos Tarrero opens YTL's 190-room Samui Ritz-Carlton
Guido Dignani opens Belizean media star Stewart Krohn's 35-room Placencia Peninsula Naïa
Daniel Entenberg opens Starck-designed 190-room New York SLS Park Avenue
Matt Balcik opens Michel Wanders-designed 265-room Doha Mondrian
Marios Daktylides opens his 81-room Mykonos Myconian Kyma (a Design hotel), designer is his brother Vangelis Daktylides

Myconian Kyma in Mykonos, Greece. Photo: Design Hotels
Gigi Vega opens 143-room London Nobu Shoreditch, Arad design
Gary Tyson opens Adrian Zecha's 53-room Luang Prabang Azerai
Gary Thomas opens Lightstone's 300-room New York Moxy
Mike Burton opens Wishermann Partners' 205-room Jackson MS Westin
Ghazzali Mohideen opens Dilmah Teas' Yala National Park Wild Coast Lodge, with 28, 550 sq. ft. cocoon tents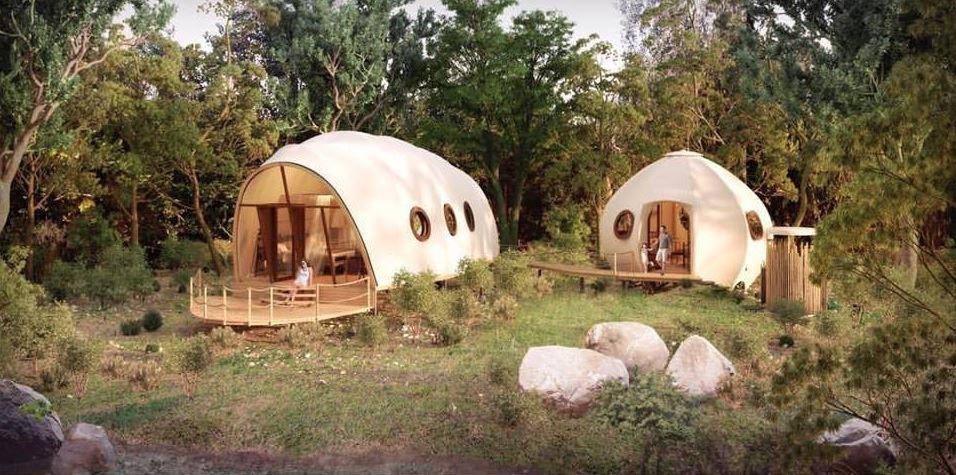 Cocoon tents offer the comfort of a luxury hotel at Wild Coast Lodge. Photo: Resplendent Ceylon
Adrian Messerli, gm Seychelles Four Seasons, also opens 47-room Seychelles Four Seasons Desroches Island, a conversion of Desroches Island Resort (both Ali Albwardy-owned)
Jimmy Mouawad re-opens Think Hospitality's 110-room Miami Beach Plymouth, used as army barracks during the Cuban missile crisis
Xavi Vega transforms Thailand's Hua Kee-owned 236-room Paris Terminus Nord into Dreimeta-designed 25hours.
Other md/gms: Tony McHale Rosewood's New York Carlyle • Edward Costa Napa CA Carneros Resort• Hans-Georg Roehrbein Aruba Hilton • Constantin von Deines Wiesbaden Nassauer Hof • Sven Wiedenhaupt Dubai Jumeirah Beach • Mahmoud Sakr Dubai Jumeirah Emirates Towers • Jan Büttgen Beijing Grand Millennium • Ian Ciappara Bahia Beach St Regis • Ian Rydin Nairobi Radisson Blu Upper Hill • Jens Brandin Stavanger Radisson Blu Royal • Reginald Archambault St Michaels MD Belmond Inn at Perry Cabin • Sami Aawar Doha Mövenpick • Sunil Narang Shenzhen Four Seasons • Richard Raab Bahrain Four Seasons • Astrid Killian Siem Reap Amansara • Jean-Paul Dantil Bahrain Ritz-Carlton • Christian Zandonella Vienna Ritz-Carlton • Chris Bailey Phuket Royal Phuket Marina • Chris Paulk Albuquerque NM Andaluz • Lior Bebera Bucharest InterCon • Maurizio Redaelli London's Franklin, Gore and Pelham, now all Italian-owned • Michael Delargy Kuala Lumpur Le Méridien • Paul Cardona Chicago Le Méridien Oakbrook Center • Scott Lundahl Casablanca Mazagan • Corinna Luebbe San Francisco Taj Campton Place • Ashrafi Matcheswalla Mumbai Taj President • Xavier Moulin Playa Grande Amanera • Patrick Moukarzel Maldives Soneva Jani (Olivia Richli takes a break).
Matthias Al-Amiry Berlin Adlon Kempinski • Konstantin Zeuke St Moritz Kempinski • Ramon Reys Atlanta GA Omni at The Battery • Richard Byrd Daytona Beach FL The Shores Resort • Francois Panchaud Seminyak Legian • Neil McInnes Tokyo Conrad • Leo Glazer New York Pod 39 • Christian Zunk Bangkok Akyra Thonglor • Roland Svensson Nha Trang Amiana on the Bay • Bill Hendrix Hershey PA Hershey • Bill Petrella San Antonio TX Emma • Daniel Amadeus Phuket Aleenta • James Little Bonnyrigg Dalhousie Castle • Craig Smith Honolulu Ala Moana • Craig Bruce Abu Dhabi Yas Island Rotana/Centro • Martin Kendall Doha City Centre Rotana • Marc De Beer Abu Dhabi Saadiyat Rotana • Joseph Coubat Beirut Gefinor Rotana (and area vp Democratic Republic of Cong, Kuwait, Lebanon, Qatar, Syria) • Peter Davidson Tsogo Sun cluster gm, Johannesburg Sandton • Yossi Navi Tel Aviv Carlton.
Mary Gostelow is the owner-publisher of the monthly global-luxury Gostelow Report.