JetBlue Tests Carry-on Baggage Fee at Orlando International Airport
by Daine Taylor /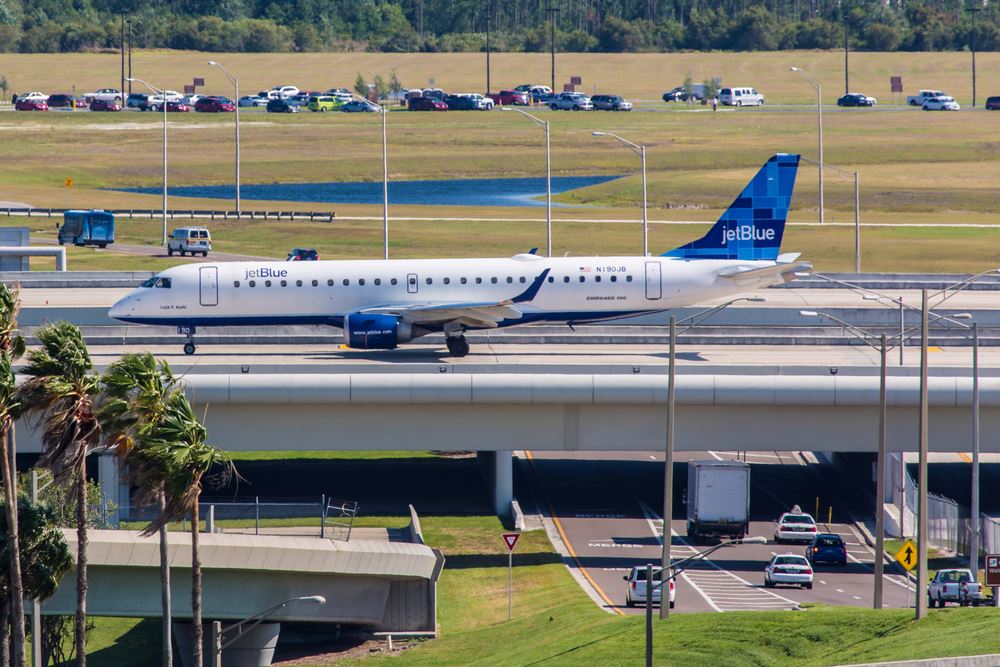 Anyone who has flown recently is probably all too familiar with the slow boarding process, and the lack of space in the overhead luggage compartments. These issues have plagued airline passengers for years, but one airline is looking for ways to help combat these inconveniences.
JetBlue is testing a new option for passengers, by allowing carry-on sized bags (22 x 14 x 9 inches, and weighing a maximum of 25 pounds) at the check-in counter as checked luggage for only $5.

The fee is meant to expedite the passenger boarding process and leave more room in the overhead compartments, while also reducing the workload for the ground crew. Currently, the airline is holding a trial for the new baggage fee, which is only taking place at JetBlue's hub in Orlando, Florida.

"In an effort to streamline the travel experience, we hope customers will enjoy carrying fewer bags through security and a quicker boarding process at the gate," said Philip Steward, a JetBlue spokesperson. "We look forward to gathering feedback on this trial from our customers and crew members."

Based on the results of the trial, JetBlue may expand the carry-on fee to other airports. Currently, JetBlue charges $30 for a passenger's first checked bag, $40 for the second, and $150 for each additional bag, with a carry-on and a personal item allowed for free.