Legislators to Renew Airline Passenger Rights Discussion this Year
by Richard D'Ambrosio /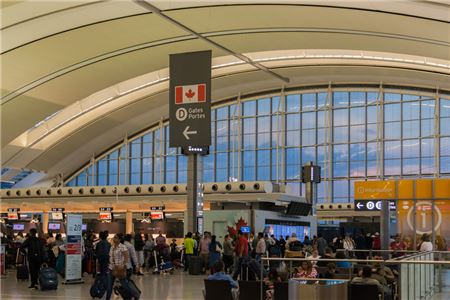 Efforts by the Canadian Parliament to develop an airline passenger bill of rights, including compensation in the event of an incident like denied boarding, stalled at the end of 2017, but will be picked up again this year.
As part of a package of amendments planned for the Canada Transportation Act, new rules would include protecting passengers from being removed from a flight against their will; minimum levels of compensation for voluntary bumped passengers and lost or damaged baggage; and compensation in the event that a flight is delayed due to an airline's operations that they control.
Bill C-49 also seeks to prevent airlines from charging parents to sit next to their children if those children are under the age of 14. The initial text did not provide specifics, including compensation dollar amounts. Those kinds of details will be determined by the Canadian Transportation Agency (CTA) after the legislation is passed.
At a press conference last spring, Transport Minister Marc Garneau expressed hope that the new legislation would be in place sometime in 2018.
Canada is one of the few major, modern countries that does not have national rules governing how passengers should be treated in the event of an incident, like denied boarding due to overbooking, flight delays or cancellations, or lost or damaged baggage. According to one consumer poll, nearly 90 percent of Canadians favor airline passenger protections.
Currently, Canadian airlines are beholden only to their own policies. Some consumer advocates claim these policies are hard to find and understand. If an airline does not satisfy a consumer's claim, passengers can appeal to the CTA, but some critics say the agency favors the airlines, and cannot be trusted to come up with final rules and compensation levels.