Can a company ever offer too many brands?
Seems like the answer is no, according to Marriott's Brian King, Carnival's Arnold Donald, Apple Leisure Group's (ALG) Alejandro Zozaya and Travel Leaders Group's (TLG) Ninan Chacko on the keynote panel at the New York Times Travel Show in Manhattan last week.
In a world of choices, having many brands makes things more understandable for travelers—and for the travel agents who sell to them, the panelists seemed to agree.
"Branding helps the trade and the customer make order out of things in a cluttered marketplace," said Brian King, Marriott International's global officer for digital, distribution, revenue management and global sales. And he should know. Since Marriott's recent merger with Starwood, the combined company now offers a whopping 30 different brands. "Customers have very different needs, and each brand serves a different purpose."
"Each of our brands caters to a different demographic," said Carnival Corporation president and CEO Arnold Donald. "Our challenge is to educate our travel agent partners about each brand so they get the right experience."
In comparison, Apple Vacations' AMResorts has just six brands—but Apple Leisure Group CEO Zozaya acknowledged, "we need more. Brands help us to have more hotels in the same place, and to customize the message to a specific consumer who comes back not just to the company, but to the specific brand and the specific property. And the umbrella over all the brands offers an institutional endorsement that means you are a serious player and will pay the commission you promise to the travel agent."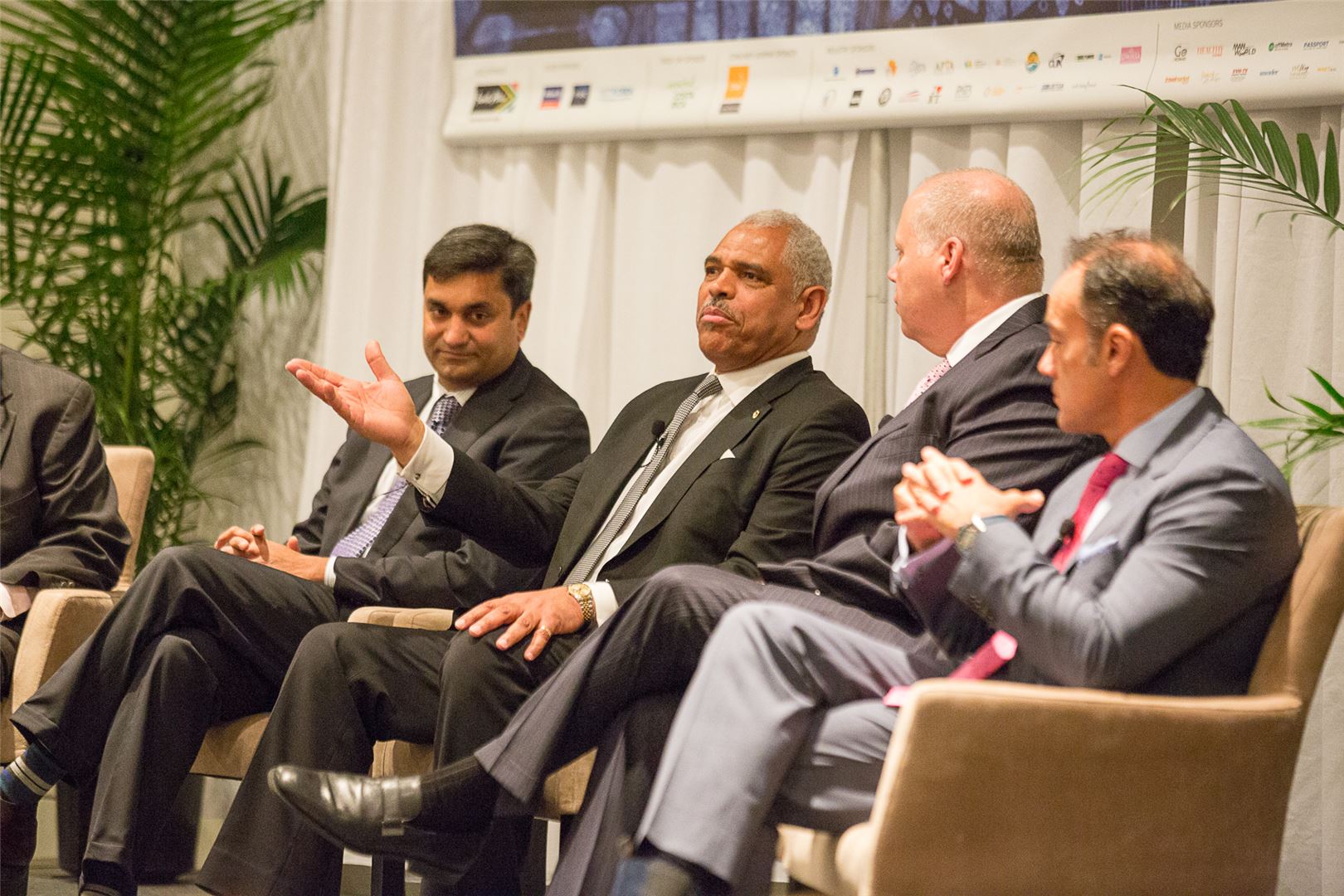 Marriott Looks For Digital Upgrades
Marriott is "getting close to announcing" a technology product along the lines of Carnival's new Ocean Medallion, King said, though he declined to offer up a single detail. Where the hospitality industry used to think that "digital was just not hospitable," that is no longer the case, he said. "Digital is hospitable—and there are so many new avenues and frontiers to explore to enable the guest experience."
Arnold said the Ocean Medallion is designed to free customers from the need for a phone or a tablet, or even a key. "The idea is to give you the experience you want. It takes accessibility and turns it into personalized experience. If you are eating your breakfast and have signed up for a spinning class, someone will come up and ask if you still want to go or if you'd rather cancel. If you order a drink at the bar and then step outside to watch the sunset, the waiter will find you and bring the drink to you."
TLG's Chacko, meanwhile, noted that for all the technology, "our breakneck pace has made us forget that part of what's pleasurable is interacting with other human beings, and as we think about experiences, that human being is the real source of Customer Relationship Management. Travel is a growth industry—and our real challenge is to get more people into the industry."
Zozaya agreed that "technology is great but we have to be sure we give travel agents the tools they need to add value." He noted that 10 years ago 18% of U.S. citizens had passports, and now it's 40%; 75 million new passports were issued last year. "They are going to travel outside the country, and that's a tremendous opportunity for travel agents," he said.
--Cheryl Rosen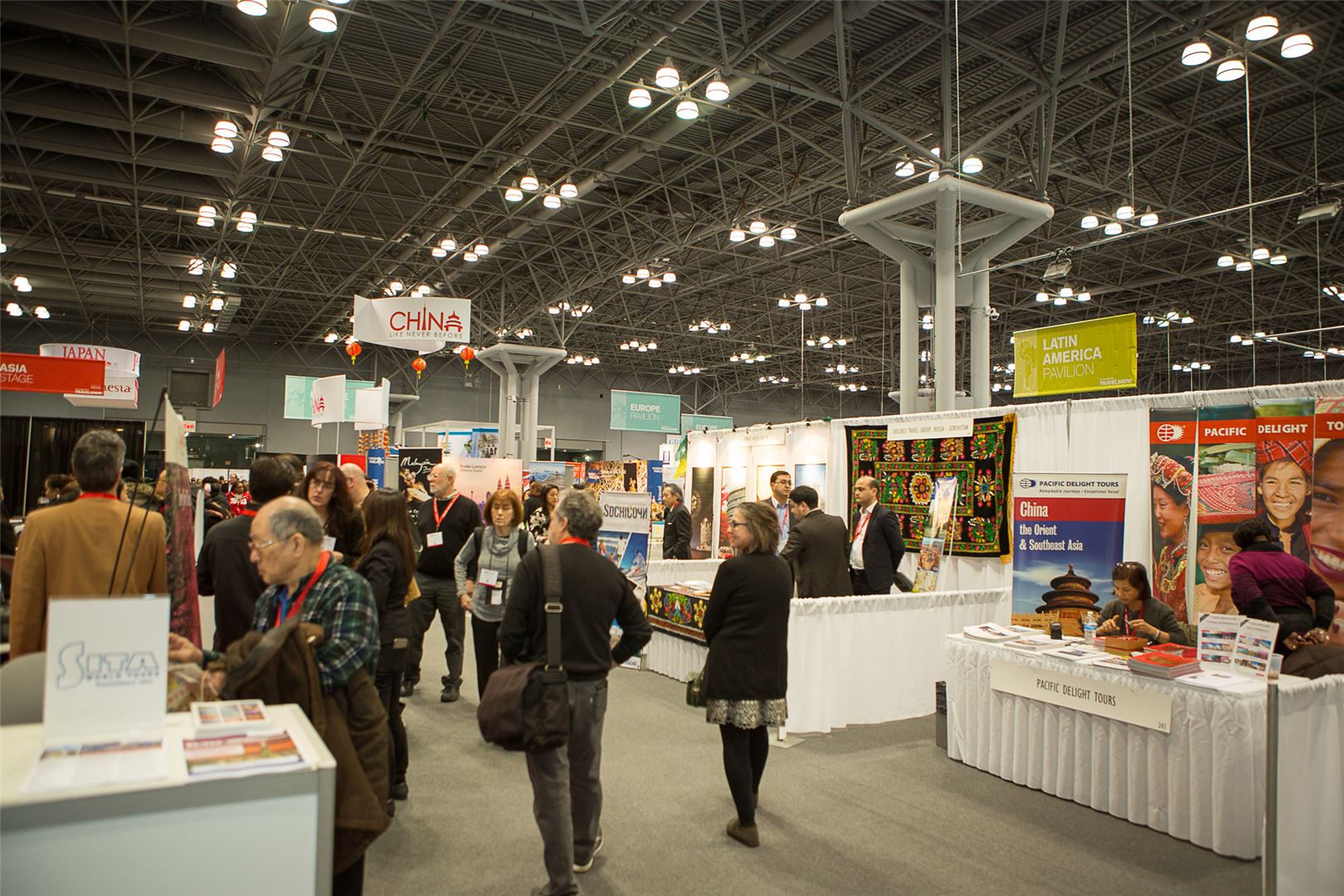 Travel Impressions Stresses Agent Education
Travel Impressions president Scott Wiseman recommends that travel agents take online courses to be able to better distinguish which brand is best for their clients. "For us, it's all about education. We put a lot of energy toward training for the travel agents," Wiseman said. The proliferation of brands has led to their positioning themselves in niche markets, such as wellness, adults-only and romance.
All-inclusives have been upscaling to keep up. As the standard of living improves, so do the expectations for vacation, said AIC Hotel Group VP of marketing Frank Maduro. "People want to go on a vacation that's better than what they have at home," he said. Resorts are now bringing in celebrity chefs, upgrading dining options and offering butler service.
--Jessica Montevago
USTOA Expects Big Year For Agents
The United States Tour Operators of America's 2017 forecast predicts a boom year for travel agents.
Travel professionals can guide clients during uncertain times, whether it's a natural disaster, pandemic or act of terrorism, said USTOA president Terry Dale. In a recent USTOA study, 59% of consumers polled named travel agents as their most trusted source. In addition, 11% of respondents were deemed "receptive travelers," hesitant travelers who might be swayed by news events, but who can be given the confidence to continue to plan their trip with the help of a good travel agent.
--Jessica Montevago
AmaWaterways Kicks Off 2017 With Optimism
AmaWaterways co-founder Rudi Schreiner is optimistic about the river cruise line's prospects for 2017 after an uneven 2016. In the works for Schreiner and AmaWaterways are two new ships that will debut as firsts for the company—one earmarked to sail in Myanmar and another to sail the Ganges in India. Because of the nature of the Ganges, the ship has to be designed to sail with a draft of less than one meter. AmaWaterways is also ramping up its sailings in partnership with Adventures by Disney; it will sail 16 of those itineraries in 2017, more than double from the 7 on which they partnered last year.
-- Daniel McCarthy

AmaWaterways' AmaCello.
Tauck Looks Back Toward Istanbul
Tauck World Discovery was one of a number of cruise lines to skip calls in Istanbul last year due to concerns over passenger safety, but it is hoping to go back next year. "We would like to return, and right now the plan is to return in 2018," spokesperson Tom Armstrong told TMR. While most Tauck itineraries sell out well in advance, the company isn't at capacity for 2017 and there is still space available on some itineraries.
--Daniel McCarthy
More News In The Works From Margaritaville
After announcing that the Westin Resort and Marina in Key West will be rebranded as Margaritaville Key West Resort and Marina last month, Margaritaville soon will announce even more additions to its growing hotel portfolio. The company, which has nine properties in operation and three more in the works at the moment, has "lots more in the pipeline," chief marketing officer Tamara Baldanza-Dekker told TMR, and agents should expect in announcement within the next month.
--Daniel McCarthy