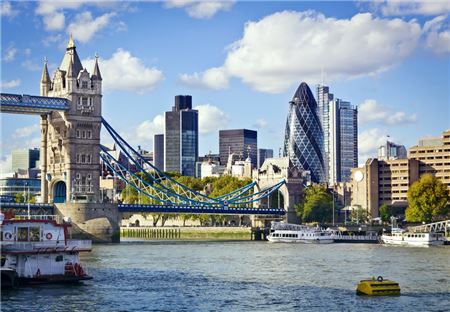 Despite several terrorism events early in the year, the official London tourism agency recorded record numbers this spring, in part driven by American and Canadian leisure travelers.
London & Partners, the Mayor's official promotional agency, said London welcomed a total of 5.5 million international visitors from April to June, an increase of 10 percent versus the same period in 2016 and a record for the period. Visitors to London from North America rose by 30 percent to 976,000 and the amount of money they spent rose by 23 percent to £764 million.
Last month London published a new Tourism Vision for the city which projects that by 2025 more than 3.3 million U.S. visitors a year could travel to London (up from 2.32 million in 2016).
London's tourism industry makes up 11.6 percent of the capital's GDP and 9 percent across the UK as a whole. The sector employs 700,000 people in London - equivalent to 1 in 7 jobs.