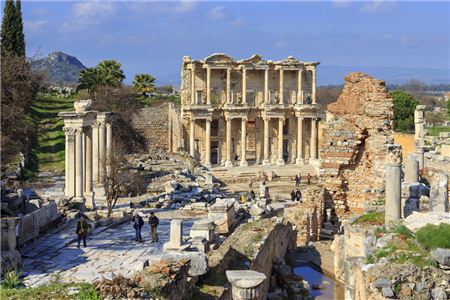 Royal Caribbean International will not include any Turkish ports on itineraries next year "due to the current unpredictability of Turkey, and taking our guests' and crew members' safety and wellbeing into account."
This is the second year in a row that Royal has cancelled Turkish ports of call because of conditions in the country.
As a result, all of Royal's calls in Ephesus, a city home to one of the largest Roman archaeological sites in Europe, have been replaced with either Rhodes or Mykonos, Greece.
Royal will refund all prepaid shore excursions in Ephesus.