Scenic Adds Two New Itineraries to Eclipse's Debut Season
by Daniel McCarthy /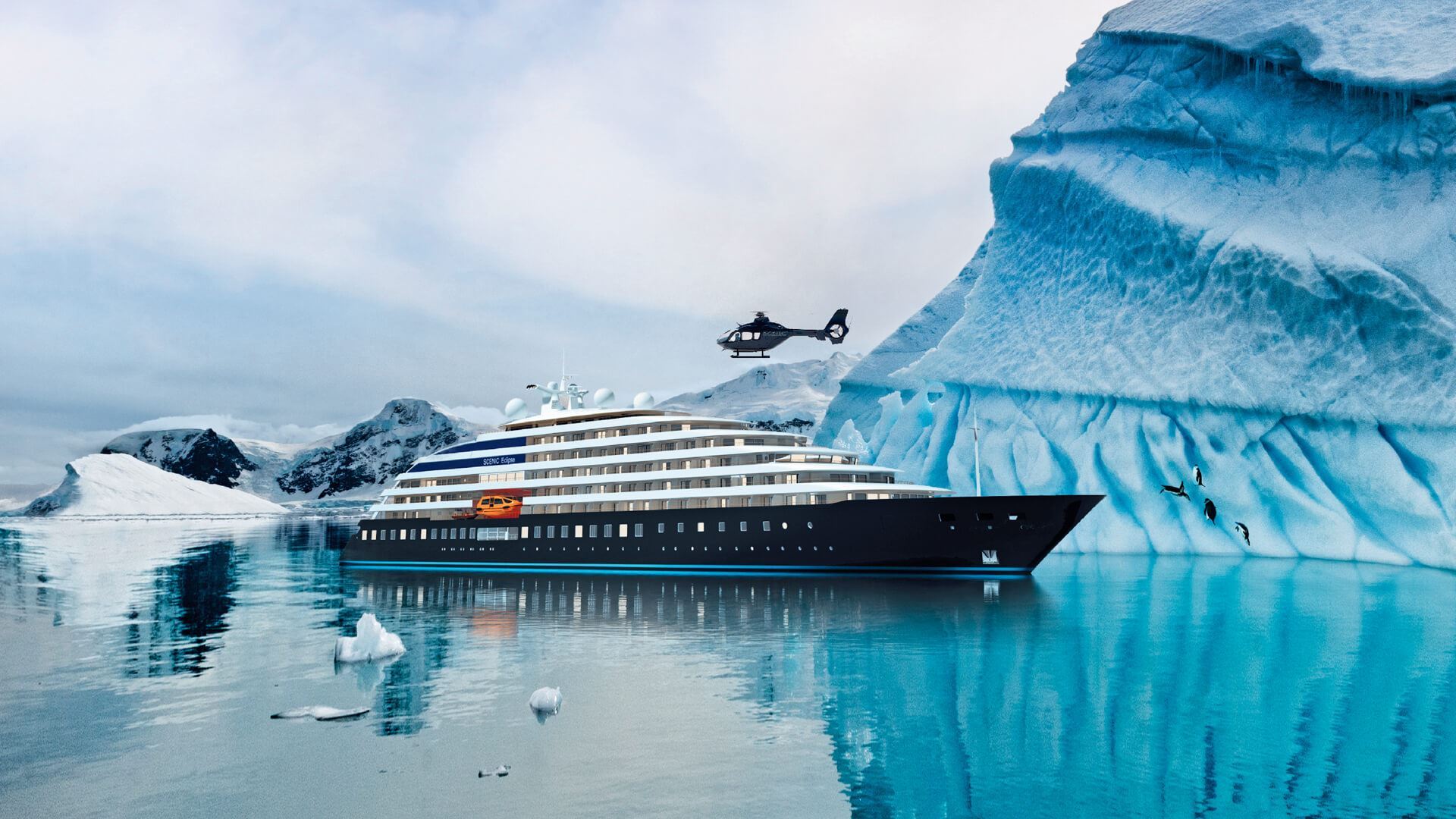 Scenic Eclipse, the highly anticipated, ultra-luxury mega yacht from Scenic Luxury Cruises & Tours, will offer two new itineraries during its inaugural fall season.
The two itineraries will come after Eclipse spends six weeks sailing the North American East Coast after it debuts.
Eclipse, which is currently on track for an August debut, is scheduled to start off in the Mediterranean and then work its way over the East Coast in late September and October before traveling to the Caribbean where it will sail a 13-day Caribbean itinerary called "Taste of the Caribbean" out of Nassau on Oct. 8 and an 11-day "Colombia & Panama" sailing out of Miami on Oct. 20.
"Taste of the Caribbean" will take guest from Nassau to Caribbean's Long Island, Great Inagua Island, Guanaja Island in Honduras, Half Moon Caye, before disembarking guests in Miami. Pricing will start at $7,995 per person.
"Colombia & Panama" will take guests from Miami and then to Key West, Belize City, Roatan Island, Isla de Providencia, Puerto Limón, San Blas Islands, before disembarking in Cartagena. Pricing starts at $8,095 per person.
When it debuts, Eclipse will sail with 228 guests in staterooms ranging from 350 to 2,500 square feet, with luxury accommodations and 10 different dining options; and one of the biggest discovery fleets at sea with Zodiacs, kayaks, e-bikes, two helicopters, and a submarine that can travel down to 1,000 feet below sea level.