Star Clippers Offers Travel Agents A Free Cruise Giveaway
by Daniel McCarthy /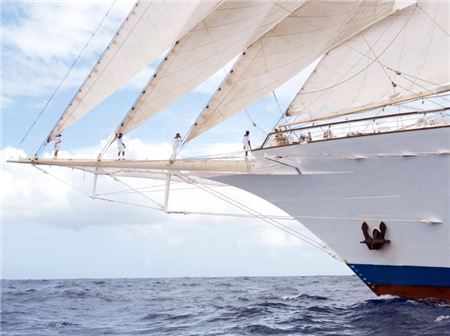 As part of its "Asia in August" promotion, Star Clippers is giving travel agents an opportunity to win a free sailing on one of its Asia itineraries during the month of August.
Every agent booking with Star Clippers in August will be entered to win one of two available sailings, with no limit to the number of entries.
"We are a small company and don't have huge consumer marketing dollars like big cruise lines, so we rely on our travel partners to offer our product to their clients," vice president of sales Terri Haas told TMR, and the promotion is Star Clippers' way of showing how valuable agents are to the cruise line.
Star Clippers sails a number of different itineraries in Asia, including Indonesia for the first time in the line's history.
In 2018 it will sail 14-night itineraries between Singapore and Bali, and shorter sailings that go round-trip from Bali and include visits to Komodo National Park in Indonesia and snorkeling at Gili Kondo, an uninhabited island about 200 kilometers east of Jakarta.
Prices for those itineraries start at $1,630 per person.
Two-thirds of Star Clippers guests come back to sail again within one year, making it smart business for agents to introduce the brand to their clients, Hass said.
"It is a common misconception that our product is only for a few select guests, but in fact we appeal to a very broad audience," including multi-generational families, singles in their 20s and those in their 70s.
Next fall, Star Clipper will introduce its newest vessel, Flying Clipper, which is currently being built in Croatia. It will feature 150 staterooms and suites.