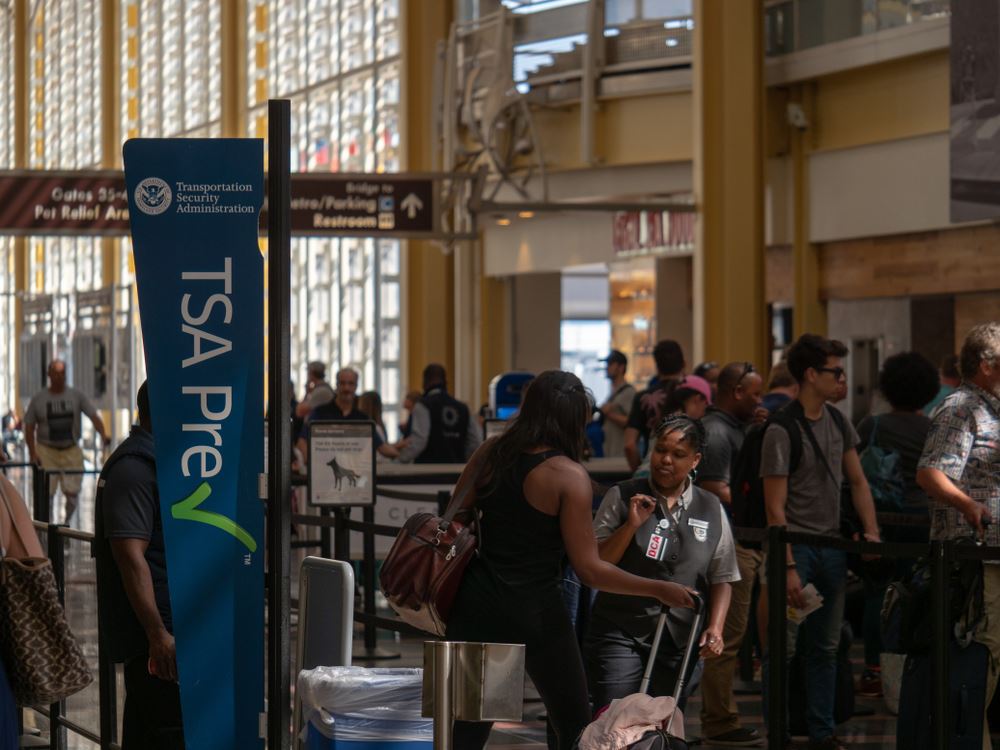 The Transportation Security Administration (TSA), on Monday, unveiled a multistep plan to expand the use of facial recognition and biometric technology to improve security efficiency and reduce wait times at airports caused by the ever-rising volume of air travelers.
The TSA's 23-page report outlines its efforts to automate the passenger identity verification process over the coming years. Facial recognition software and fingerprints would replace manual checks and reliance on physical travel documents and forms of identification, decreasing passenger wait times, the agency said.
In the first phase, the TSA will partner with U.S. Customs and Border Protection (CBP) to use the technology for international travelers entering and leaving the U.S. The CBP's technology matches facial images to photos in government databases, such as photos obtained from passports or visa applications, to verify identity and reduce reliance on physical documents.
The agency then plans to expand to domestic travelers enrolled in the TSA PreCheck program, followed by the general flying public.
Earlier this year, the TSA started testing facial recognition technology for international travelers at Los Angeles International Airport (LAX). The agency began collaborating with CBP in 2017 at John F. Kennedy International Airport and expanded testing to LAX in August.
Later this month, the TSA is partnering with Hartsfield-Jackson Atlanta International Airport, Delta Air Lines and CBP to launch the first biometric terminal that uses facial recognition to automate many processes in the travel experience, from a self-service bag drop to ID verification to boarding a flight.
The report also addressed privacy concerns, stating that protections will include "restrictions to prevent the use of biometrics for purposes other than transportation security, unless individuals have opted into other uses."