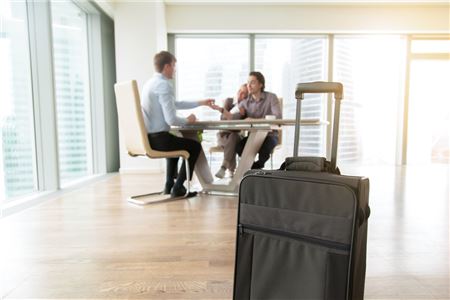 Trenia M. Logan, owner of Querencia Travel Consulting started charging fees out of the gate when she opened her business in 2017. "So far, my clients are all very willing to pay," she said. "Even though I'd love to have more clients right now, I'd rather spend my energy on clients who know the value of working with me, versus clients who are questioning my fees."
And indeed, that seems to be the feedback from most agents who started charging fees in 2017.
Like many, Belkys Lastra Pastor, owner of Distinct Vacations, found it to be a tough transition at first, "but it became easy after a while and has been a game-changer. No more wasting time designing itineraries for clients who weren't serious about planning their trips. Aside from the additional revenue, it also helps me narrow down working with my ideal clients, those that value my knowledge and my work."
When 30-year industry veteran Diane Bean, Luxury Travel Advisor at Off On Vacation, moved to "a mostly professional-fee-based travel business" in 2017, "it was a slow process that had me second-guess myself a few times along the way," she said. "I do know I have lost business and that it's not for everybody. However, I feel it's worked for me!"
When Heather Christopher Travel Consulting opened 18 months ago, Christopher brought a new and fresh mindset from the outset. "I'm all-fee," she said. "I look at it like I have to bring in 'x' dollars a month in fees to supplement and ensure a certain income annually."
Most agents begin the process by grandfathering in old clients and charging new ones. KIA Travel's Denise Farmer-Smith now lets new customers "give me their info knowing that they are shopping, and then I explain my fee: If they want just basic information and no detailed information, then no fee. But if they want details, a fee is applicable."
Start with your regulars
Some, though, suggested that the better plan is to start with existing customers first. "I have been charging fees since 2009; the loyal customers were the easiest ones to implement it with because they already knew how amazing I am," said Cruise Planners Franchise Owner Chuck Flagg.
At The Travel Butler, Susan Butler agreed. "I have had no pushback from former clients and even increased my fees," she said. "I don't touch a trip now without a signed client service agreement outlining the fee and what they will receive. I charge two different types of fees: an upfront nonrefundable planning fee for highly customized trips, and a plan-to-go fee that is only charged should the trip not come to fruition (i.e., they never book, they cancel, etc.)."
Still, some agents are hesitant to move to fees because of the competitive nature of their geographic location. "It's a real dilemma for me, since most agents in my area of the country do not charge fees for vacation packages, and for many of my clients, price is a big factor, particularly during the initial conversation," said Beverly Falley of Island Dreams Travel. "I completely agree that a service fee is justifiable, and I also like the idea of a deposit upfront that can be applied to the price of the trip cost. But, it is difficult to turn away business that may not be too time-consuming just because of the fee issue."
Indeed, agreed Julie Pflaumer of the JP Travel Agency, two other agents in her area advertise that they don't charge fees, "so from the consumer viewpoint, it makes me look like the bad choice."
But at On Your Way with Rene' Travel, Rene' Fifik is holding firm on charging fees, even though others in her area do not. "It's the best decision ever," she said. "I have lost repeat clients, but I have found I have a kinder, more respectful client base, and yield a higher average sale."
On the 2018 agenda
In the wings, meanwhile, a number of agents will be rolling out fees as the calendar turns to 2018. "I've lost a lot of hours and nothing to show for it. In 2018, I will charge fees for my time," vowed Woodrowfel Mason of Indolin Journeys Travel Services.
Lila Fox Ermel also will begin charging a nonrefundable planning fee to all new clients of Lila Fox Travel Co., but not existing ones, on Jan. 1. "I've been in business for five years, with nice growth each year, and I am only just starting to charge fees because I feel like my knowledge is now worth it. And I only have so many hours in a week, so my time needs to be highly concentrated on the right clients," she said.
At Largay Travel Inc., Betsy Bouche acknowledged she "tried twice in the last couple of weeks and actually couldn't get the word 'fee' out of my mouth." But she is determined to try again.
No problem, said Travel and Cruise Vacations Owner Laure Poffenberger, who admitted she was "a sweaty mess" the first time she tried to utter that three-letter "f" word. "It was the hardest thing for me to do."
Her advice? "I wrote my pitch down first and rehearsed it. Start with your worth, value and accolades. Then practice it with anyone who will listen to you for 10 minutes."