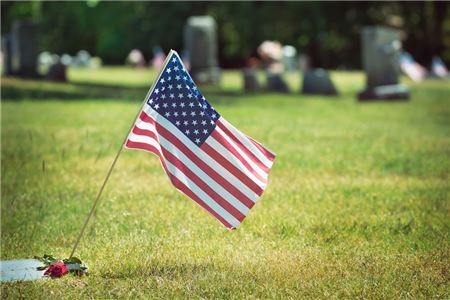 Travel suppliers are thanking the men and women who serve or have served in America's armed forces – whether travel professionals or their clients – with special discounts and free access.
National Park Service
On November 11, veterans will have free access to over 100 national parks that require entrance fees. Active duty members of the military and their dependents can get a free annual pass to all national parks. Disabled veterans can get a free lifetime pass.
Killington Resort
Active duty, retired and honorably discharged members of the military can ski for free on Nov. 11.
LEGOLAND Florida
Veterans get free admission Nov. 1-19, as well as 50 percent off tickets for up to six guests.
Westgate Resorts
For the seventh year, Westgate Resorts is continuing the company tradition of honoring U.S. military personnel and their families by giving away 1,500 free vacations. Starting Friday, Nov. 10, eligible military personnel can sign up for a stay during the weekend of May 3-6, 2018, at either Westgate Town Center Resort & Spa in the Orlando area, or Westgate Las Vegas Resort & Casino on December 8-10, 2017. The 1,500 free vacations are for current active duty military personnel who have served in combat and their families, as well as Gold Star families.
Pleasant Holidays
Pleasant Holidays has a year-round 10 percent Military Travel Discount. The program applies to all active U.S. military personnel and their immediate families, as well as military personnel who have been honorably discharged within 30 days of travel.
Carnival Cruise Line
A special booking promotion for active and retired military personnel running from Nov. 3-14, provides a $50 onboard credit per cabin plus a two-category upgrade and reduced deposits from $99 per person, which can be combined with Carnival's highly attractive Early Saver rates.
Additionally, beginning this month, Carnival's shipboard military appreciation events will feature a chance for military families to win a free three- to eight-day cruise from any U.S. homeport to the Bahamas, Caribbean or Mexico. One drawing per month will be held from all entries received fleetwide, with the monthly winners to be announced on Facebook.
MSC Cruises
For active and retired military personnel, MSC offers 10 percent off balcony, suite, and MSC Yacht Club (deluxe suites) staterooms, as well as a 5 percent discount on interior and ocean view staterooms.
In addition, last year at CruiseWorld, MSC awarded more than 30 travel agents who are military veterans spots on a preview cruise for the new MSC Seaside.
Princess Cruises
Princess Cruises gives veterans, as well as active, retired or disabled military personnel, a $250 onboard credit, valid on any cruise.
Insight Vacations
Veterans or current military personnel, and a companion sharing the same room, can each receive $100 off all Insight Vacations Escorted Journeys.
Clarion Hotels
The Clarion hotel brand awarded army veteran Brent Wilson from Chippewa Falls, Wisc., and his former platoon members a group getaway to Nashville, Tenn., to attend the Country Music Association Awards. Wilson and five friends also received a three-night stay and invitation to a VIP event at the Clarion Hotel in downtown Nashville, round-trip airfare, and a private tour of the Jack Daniels Distillery.
Dream Vacations
Dream Vacations awarded five military veterans with free travel franchises as part of its annual contest "Operation Vetrepreneur: Become Your Own General." The contest was open to former members of any of the five branches of the U.S. military who are retired, off active duty and/or honorably discharged prior to the contest start date this past May. Candidates participated in a three-part application process which included creating a business plan, video essay and phone interviews. This year's winners were: Navy veteran Nicholas Johnson-Moyneur of St. Charles, Mo.; Air Force veteran Michelle McGinnis of Oklahoma City, Okla.; Air Force veteran Cynthia Seymour of Syracuse, N.Y.; Fredrick Wilkins of Ridgeway, S.C.; and Navy veteran Brian Williams of Austin, Texas.