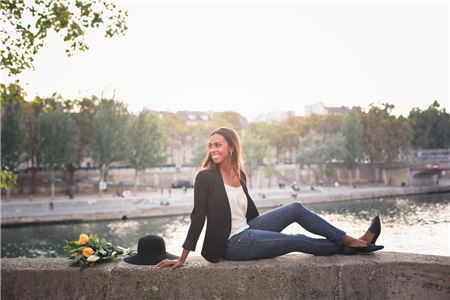 The positive evolution of travel agents from order takers to consultants was promoted in a recent USA Today article that also highlighted how agents add value to consumers throughout their travel experience.
In a June 11, 2017 article, the newspaper quotes a recent survey conducted by the National Association of Career Travel Agents (NACTA), suggesting that the title "travel agent" is favored by only 13% of members. USA Today called the title "close to obsolete" based on everything good agents do today.
Roughly half of the respondents to the NACTA survey said they want to be called "travel consultant," while about a quarter like "travel professional." USA Today quotes Brianna Glenn, owner of Milk + Honey Travel in Los Angeles, as saying she prefers "personal luxury travel consultant."
"It's far more than just booking travel components. It's about listening to someone and understanding what they are after and helping them create that," Glenn told writer Christopher Elliott, a consumer advocate and editor at large for National Geographic Traveler.
He wrote: "The best travel agents do more than book airline tickets or rental cars. They find lost IDs for their clients, ensure your favorite chair is in your hotel room, and even lobby for laws that benefit you. When was the last time your travel site did that for you?"
Featured in the article are Kerry Mooneyham, a travel agent with Midwest Travel Solutions in Parkville, MO, who talked about how she met a client at the airport in New Orleans after he left his ID in a taxi on the way to a cruise vacation. She helped arrange for a courier to deliver the documents to the port.
Also highlighted is Melissa Gutting, a travel professional with Travel Leaders in River Falls, WI, who arranged to have a special reclining chair available for a multi-generational vacation at a Mexico resort.
Elliott also wrote about how agents advocate for consumers on issues like taxes. Jay Ellenby, chairman of the American Society of Travel Agents and owner of Bel Air, MD-based Safe Harbors Travel, recounted his work at the state and federal level trying to combat a variety of laws and rulings that could work against consumers.
At the end of the article, Elliott offers tips to consumers, including asking for references and contacting them. "The best agents and advocates will gladly offer a list of references and invite you to contact them," he wrote.
He also promoted ASTA's Travelsense.org consumer website, to search for an agent by specialty.