Walt Disney World's Newest Ride, TRON Lightcycle Run, Will Open in April
by Daniel McCarthy /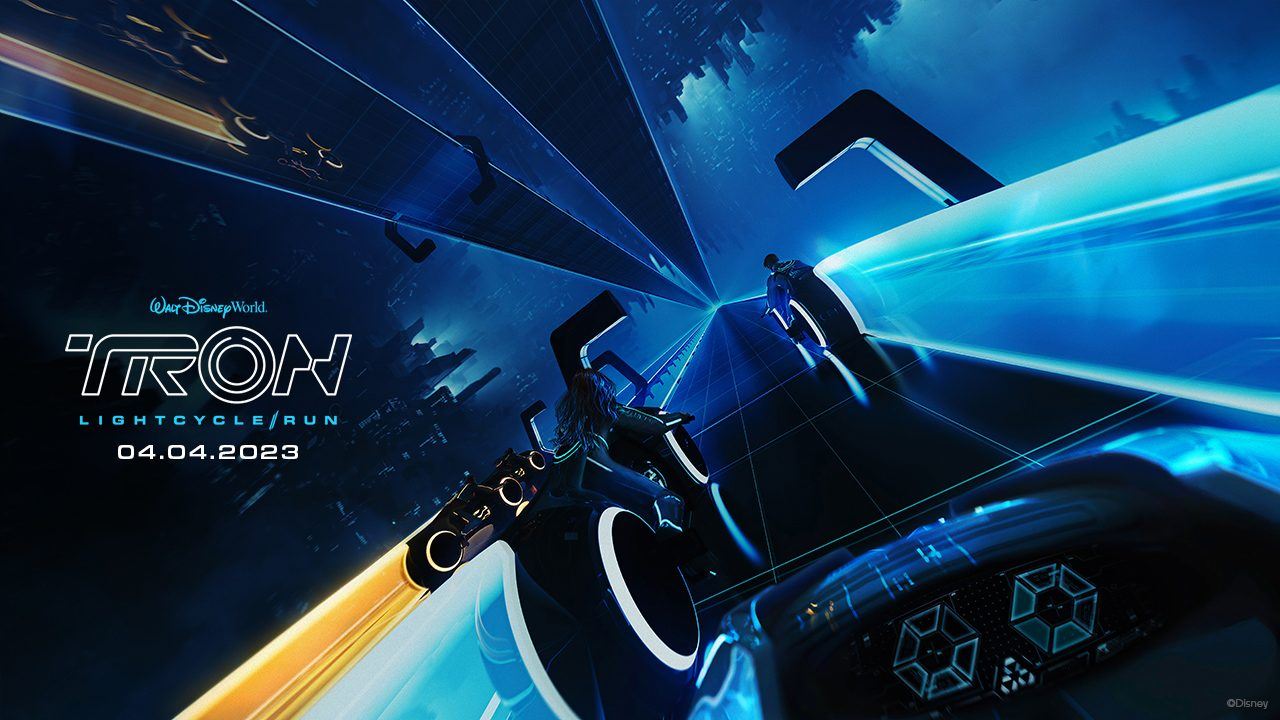 The TRON Lightcycle, the newest attraction at Florida's Walt Disney World Resort, will open at the Magic Kingdom Park on April 4.
The ride has been under construction for a while now. It was first expected to open for the resort's 50th anniversary but was delayed due to the COVID-19 pandemic. Disney has had one version of the ride open at its Shanghai Disneyland park and the new one, located next to Space Mountain at the Orlando theme park, will be the next.
Disney says the attraction will follow a storyline after "TRON: Legacy," where Sam Flynn opens a second gateway into a digital realm called the Grid (the first one is found at that Shanghai Disneyland location). Guests will ride their own Lightcycle, leaning forward and gripping the vehicle's handlebars before racing through eight Energy Gates to secure victory.
Disney promises the attraction will be one of the fastest coasters at any Disney theme park worldwide.
At the same time, Disney announced that the "Happily Ever After" fireworks show will return to the Magic Kingdom on April 3, replacing "Disney Enchantment" that will wrap up its run on April 2. "EPCOT Forever" will also return as an interim show to that theme park starting on April 3, with "Harmonious" wrapping up on April 2.