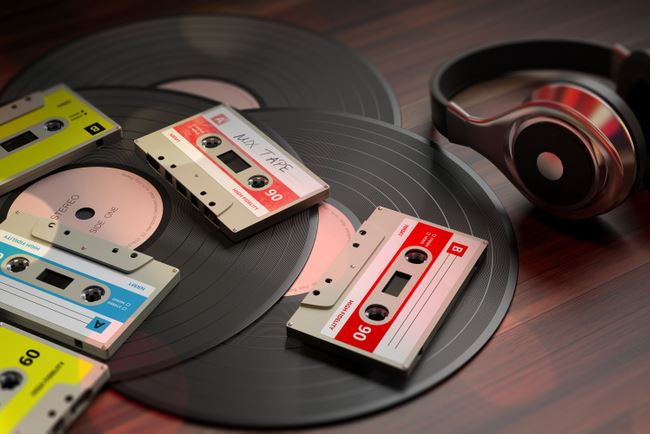 For many travel advisors, 2020 has been the most challenging year in their careers.
And, with an absence of travel still permeating, it's easy for some to forget why they entered the travel industry in the first place. But, remembering exactly why you love travel can help.
To remind them of that, TMR asked 15 travel advisors about a piece of music that holds a special place in their hearts, songs that remind them of the places they've gone or of memories they have, songs that bring them back to a special place or a moment in time that allow them to reconnect to memories.
Here's what they said:
Arrivederci Roma by Dean Martin
"On my first escorted tour of Europe in 1983 with Globus Gateway (now just Globus) as our bus left Rome, our Tour Guide played Arrivederci Roma over the sound system. Music has a way of bringing back those fond memories."
- Eddie Woodham, Travel Advisor
Africa by Toto
"I've been to both South and East Africa and they were my trips of a lifetime. That song always takes me to my happy place, especially these days."
-Roxanne Boryczki, AZ Trails Travel
Soak Up the Sun by Sheryl Crow
"It's upbeat and fun and it gets me psyched to head to the Caribbean."
-Rachelle Settle, Wanderlove Travel
Post Malone by Sam Feldt (feat. RAIN)
"This song became somewhat of an anthem for this year. No matter what others have said about how COVID would affect travel, I refuse to let anyone kill my vibe. I kept my head up and went full speed ahead; no one was going to get me out of my zone. Because like the song says, 'We're still going strong."
-Amy Leon, Adventures by Amy
Somewhere Over the Rainbow by Israel Kamakawiwo'ole
"For me, it's my love of Hawaii."
- Suzanne Allen Harbison, Nexion Travel Group
Conquest of Paradise by Vanglis
"When sailing on Windstar they play 1492 Conquest of Paradise when they leave port. When I hear that music it takes me back to sailing on the Windsurf. Great memory!"
- Denise Balconis Rogers, Denise Rogers LLC
Good Vibrations by The Beach Boys
"Many Beach Boys songs get you in the mood for the beach—Kokomo, Surfin' USA, Good Vibrations, California Girls."
- Barbara Khan, Journeys by the Book – Vista Travel, Inc.
Dessert Rose by Sting
"It always reminds me of all the exotic places I visited through my seven continent journey."
- Sofia Markovich, Sofia's Travel, LLC
These Islands by Danny Couch
"1985 was my first visit to Maui and I was hooked at a young age. We also recently lived in O'ahu for 5 years and return annually. It's heaven on earth."
- Neal Miller, Neal Miller Travel
On the Road Again by Willie Nelson
"It's a very Austin, Texas answer. It's what I think of when I head for an airport!"
-Sally Watkins, Century Travel Austin
Con te Partirò (Time to Say Goodbye) by Andrea Boccelli
"When I hear Andrea Boccelli singing Time to Say Goodbye, I am back in Florence."
- Jim Marino, Oyster Bay Travel
On The Road To Morocco By Bing Crosby
"I took a group of women to Morocco 4-years ago and we would all sing the song while driving between destinations. A great time was had by all!"
-Toni Lanotte-Day, Toni Tours, Inc.
Beautiful Burnout by Underworld
"I have one very strong and great memory of travel and a specific song. It was during 2009 and our long family exploration of SE Asia. We all fell in love with Laos, which remains our favorite destination to this day. I put my headphones on for just 15 minutes as we drifted down the Mekong River on the longboat and Beautiful Burnout by Underworld came on and for the 8 minutes this track lasts I was in heaven just watching the scenery go by."
-John Reese, J5Travel
The Flags of Dublin by The Fourwinds
"Ireland brings a smile immediately to my face, and love to my heart, see you in September 2021 with another group "
- Donna Flanigan, Travel by TPI
Send Me On My Way by Rusted Root
"This song has a special meaning as I first heard it during a trip to Lisbon, Portugal. It was played on the hotel room radio station that was playing American music, which was a welcome and surprise delight. I was in early pregnancy with my first child and I recall standing by the Cristo Rei Christ Statue singing the song title because it had been so catchy...Every time I hear it, I am always right back in Lisbon and reflecting on that day."
- Denise Wiggins, Denise Wiggins Travel Services