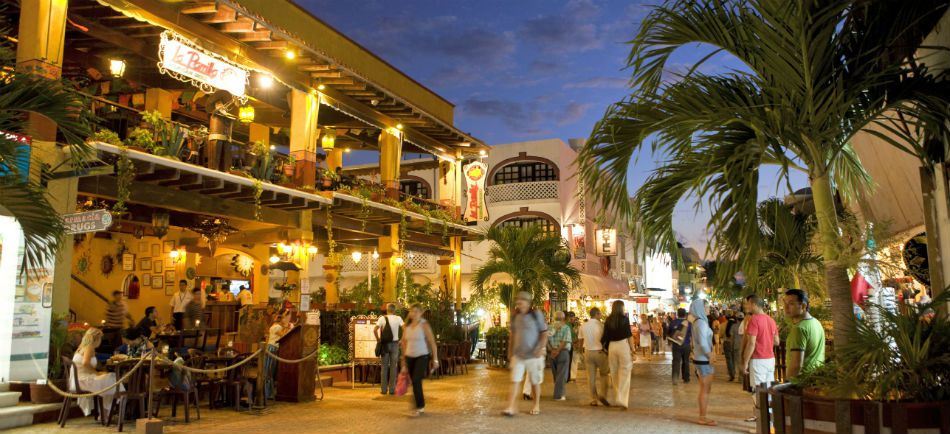 The U.S. State Department is offering more specific guidance regarding an "ongoing security threat" in and around Playa del Carmen, after issuing a blanket advisory on Mar. 7 that caused travel agents and North Americans in the travel industry living in and around the region to contest the government's claims.

Currently, the State Department has a Level 2 advisory in place for the state of Quintana Roo, advising Americans to "exercise increased caution.

On Friday, the State Department said that "U.S. government personnel are prohibited from travel to the Centro, Calica, Gonzalo Guerrero, Quintas del Carmen, and Villas del Carmen neighborhoods of Playa del Carmen. These neighborhoods are bordered by Avenida Benito Juarez, 50 Avenida Sur (Highway 307), and Calle 34 Norte."

In addition, the State Department said "U.S. citizens should avoid those neighborhoods until further notice."

It also stated that "there are no restrictions on U.S. government employees for travel to other parts of the Quintana Roo state, including tourist areas such as Cancun, Cozumel, Tulum, and the Riviera Maya."

After closing last week following the initial advisory being issued, the U.S. Consular Agency in Playa del Carmen will reopen for normal operations today, Mar. 12, the State Department said.
Related Articles:
Why the advisory was issued
The State Department also began offering more guidance about why it issued the advisory. Over the last few weeks, speculation has been that the U.S. government was concerned about the source of a February explosion on a
ferry from Playa del Carmen to Cozumel
that injured more than two dozen people, including several Americans.
In the latest update, the State Department said "the circumstances surrounding the security threat affecting the above neighborhoods is separate from the threat against ferries operating between Playa del Carmen and Cozumel.'" However, U.S. government personnel are still prohibited from using ferry services between Playa del Carmen and Cozumel until further notice. The agency advised U.S. citizens not to use ferry services operating between Playa del Carmen and Cozumel, as well.
The State Department further advised Americans to "be aware of your surroundings and exercise increased caution," and purchase insurance that specifically covers travel to Mexico and includes medical evacuation insurance.

After the first travel alert Wednesday, Mexican officials came out to defend public safety in Playa del Carmen, apparently concerned about a possible hit to tourism in one of the country's most traveled regions.

"All tourism and economic activity in Playa del Carmen continues in a normal manner," the state government said in a statement issued last week before the second U.S. travel advisory. "We do not know why the U.S. government decided to emit this alert," the government said in its public statement.

Travel industry responds
Meanwhile, travel agents and other industry officials began offering their personal assessments of the situation.

Preston McKinney, co-owner of Odyssey Travel, in San Antonio, Texas, told Travel Market Report that he was in Playa del Carmen the day of the ferry explosion, while participating on a travel agent fam trip. His group had taken the Ultramar Ferry over to Cozumel and was returning to Playa del Carmen when they were told that there was an incident at the pier, "and we would return to another pier which was about a 20-minute walk back to Playacar Palace."

"Like most government warnings, it is typical to overreact to any incident that happens in tourist areas. I live in San Antonio and if you turn on the nightly news, there is always some type of shooting or other gang activities, yet you do not see government advisories telling people to stay away from San Antonio."

Similar sentiments were being expressed on Facebook accounts from people like Lori Gold, a Canadian and travel designer at TWIL Travel, who lives in Playa del Carmen. "Do not just read headlines and assume the worst, do not give in to the media sensationalism, do not panic," she wrote in a Mar. 8 post trying to state the facts for Canadians and others, and clarify the situation for her Facebook followers.

More than 140 people commented on Gold's post, and more than 650 shared it. Gold started an "I Love Playa" campaign amongst her Facebook followers.

The Canadian government alerted citizens to the U.S. State Department warning, adding that Canadians should "exercise a high degree of caution in Playa del Carmen" and advised them to "avoid tourist ferries travelling in the region until further notice, be vigilant and monitor local media (including social media)."
Over the weekend, Mexico's National Security Commission said it had assigned 60 federal police officers and four sniffer dogs trained to detect weapons, explosives and narcotics at the ferry terminals in Playa del Carmen and Cozumel. Tourists traveling via those ferries will see the police and dogs guarding cargo zones, waiting areas and docks.