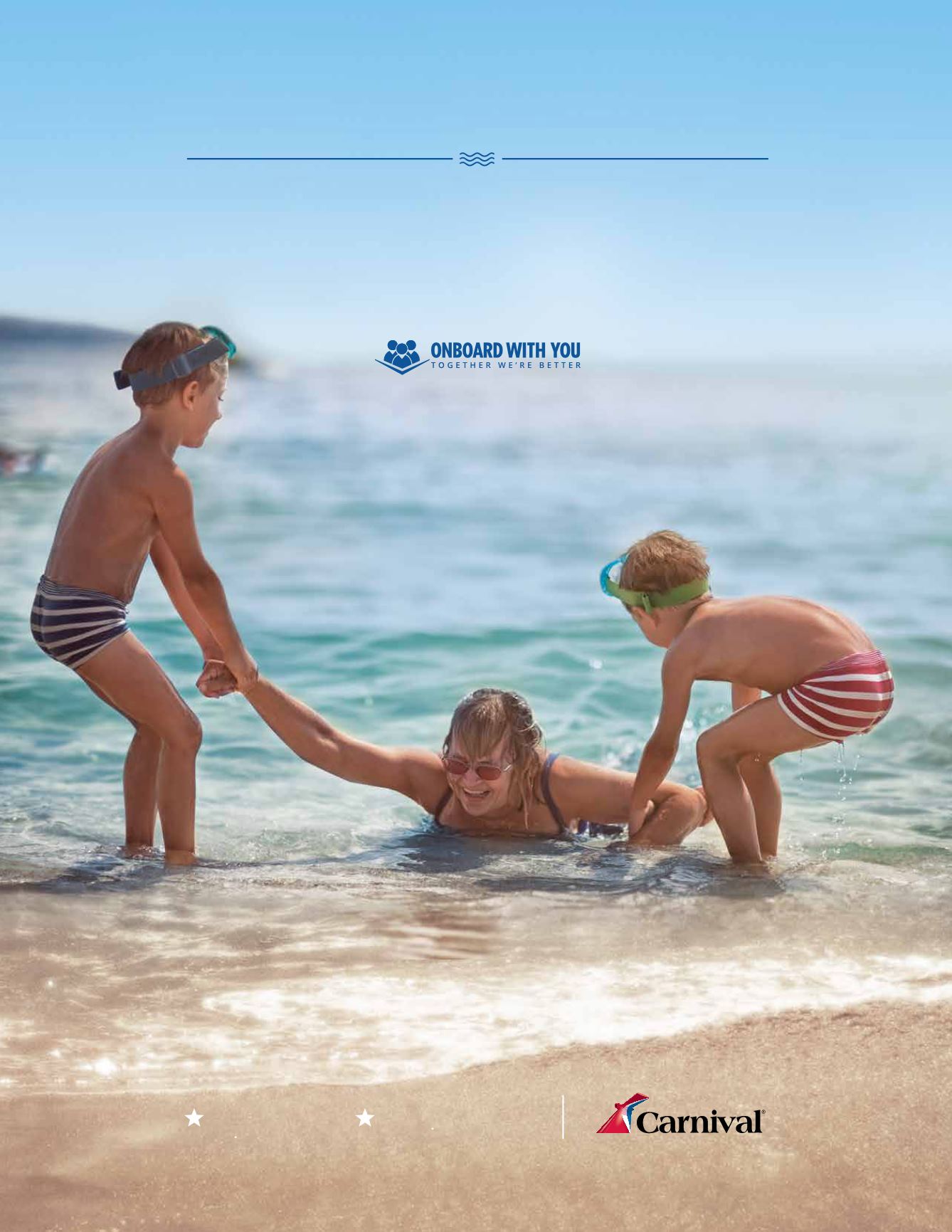 AMERICA'S MOST
TRUSTED CRUISE LINE
READER'S CHOICE
BEST OCEAN CRUISE LINE
READER'S DIGEST MAGAZINE
2015 2016
2015
USA TODAY
GoCCL.com
@2016 Carnival Corporation. Carnival and the Carnival logos are trademarks of Carnival Corporation. All rights reserved. Ships' Registry: The Bahamas, Panama and Malta
YOU WANT A PARTNER WHO LISTENS. CARNIVAL MAKES SURE YOU'RE HEARD.
From in-person chats with our sales team through the Carnival Conversations program to
the open dialogue on Adolfo Perez's Facebook page, OnboardWith You is Carnival's
commitment to understanding your needs. Because just like Grandma loves spending
vacation time (and a few bucks) on the twins, Carnival loves spending time building
relationships with you. Together, we're better.
WE'LL MAKE THE TWINS EARN
THAT $5 CHECK FROM GRANDMA.