Holland America Launches Global Fresh Fish Program
by Dori Saltzman /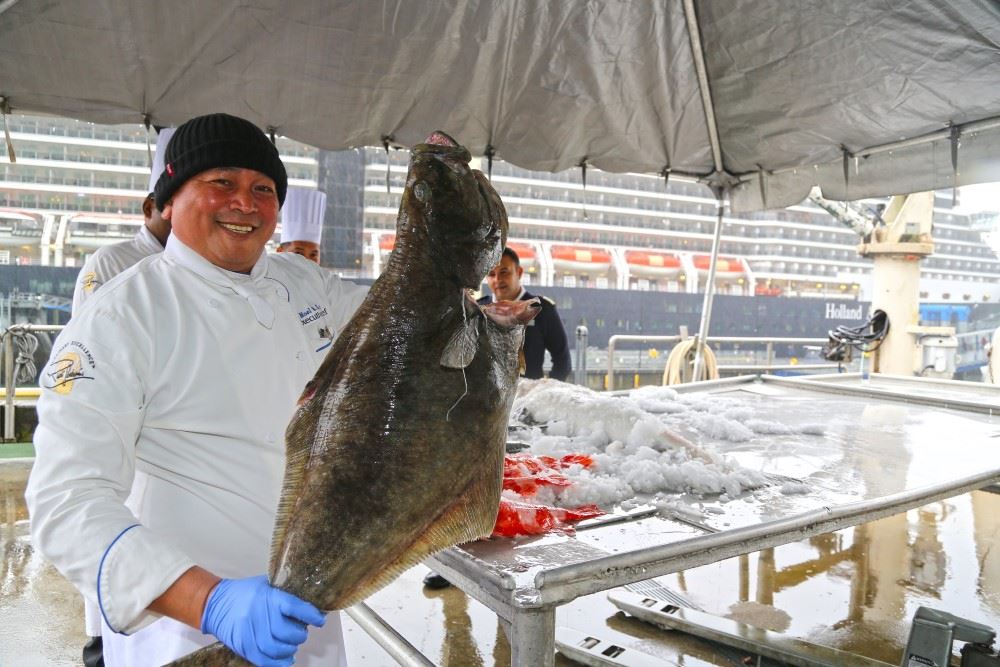 No more freeze-dried fish when cruising with Holland America Line. With the launch of a new global initiative, the line can now have 80 types of fresh fish delivered at 60 ports, going from port to plate in less than 48 hours.
Under the new program, the cruise line will be able to offer guests fresh choices native to various regions, yielding destination-inspired menus and local specialties that tell the story of each itinerary. The program also includes the planned expansion of the line's "Savor My Catch" excursion offerings where guests can catch fish that is then prepared and served by chefs onboard.
"We know fresh fish is part of our guests' daily lifestyle, and when they come onboard, we are excited to expand their options beyond what they have access to at home," said Gus Antorcha, president of Holland America Line. "From yellowtail snapper in the Caribbean to barramundi in Australia, the variety of fresh fish we offer is unrivaled in the cruise industry."
Iron Chef Masaharu Morimoto
Concurrent to the rollout of the fresh fish initiative, Holland America is welcoming Iron Chef Masaharu Morimoto, who will bring his signature style to curated extra-fee dishes in the main dining rooms, as well as a new pop-up restaurant available fleetwide by early 2024.
"Embarking on this type of culinary journey at sea is a first for me," said Chef Morimoto. "I am excited to bring my passion for fresh fish and fresh ingredients onto Holland America Line's fleet.
Chef Morimoto's creations are being crafted for the line's main dining room menus and will be available for a supplemental charge fleetwide by early October.
Beginning in November, Holland America guests can indulge in a full Chef Morimoto experience with an exclusive pop-up restaurant "Morimoto by Sea." The restaurant will take over either Tamarind or Pinnacle Grill, depending on the ship, at least once per cruise. The cover charge will be $55 and include a multi-course menu, along with vegetarian and vegan selections.