Travel Degrees: When Is the Right Time to Enroll & How to Get the Most of Your Investment
by Dori Saltzman /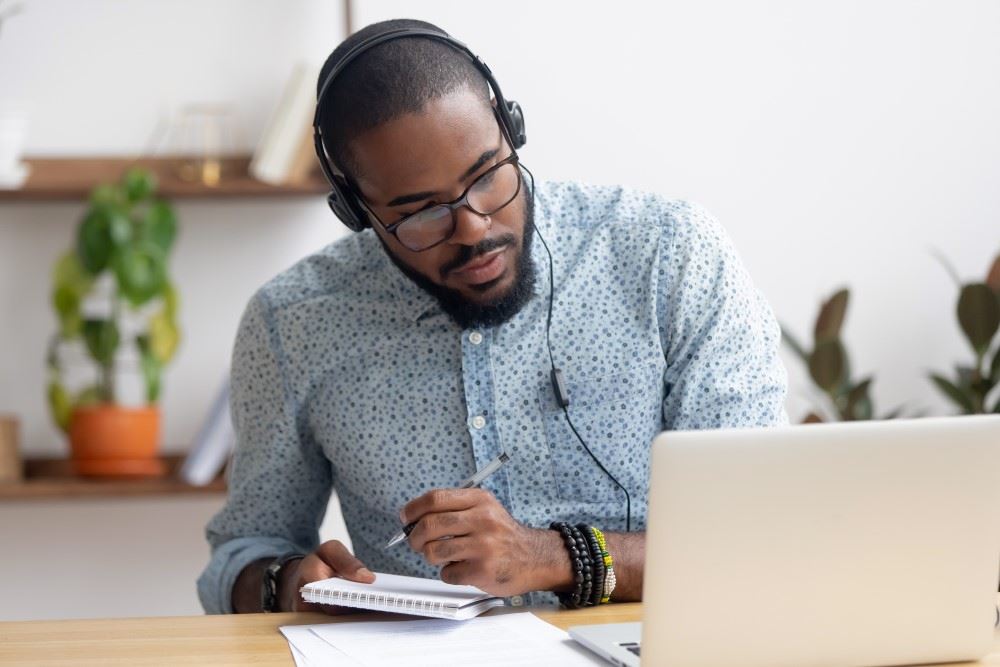 Last week Travel Market Report broke down the tangible ROI of travel degree programs. This week, we discuss when the "right" time to invest in a travel degree is, how to make the most of your investment, and why your investment is also good for the entire industry.
No One Size Fits All
Generally speaking, the earlier in your career you can start a degree program the better off you'll be. But not everyone is ready for the intensive study required by these programs in the early stages of their career. Others find they've picked up enough knowledge from supplier and destination specialist courses to move their business forward at a pace they're comfortable with.
With that said, TMR spoke to several advisors who said after having completed their program of choice, they'd wish they'd done it sooner.
"There are lots of things I learned throughout the program that I was like 'Oh, I didn't know that,'" said Dusty Davidson, CTA, owner of a Dallas-based Dream Vacations franchise, who started working part-time as an advisor in 2016. "I really wish I would have [taken the program earlier] because there were some things, particularly with itinerary building that were really helpful that I wish I had gone through that process earlier."
"I'm hearing that from people a lot," Guida Botelho, CTIE, director of education at The Travel Institute told TMR. "Somebody [with 10, 15, 20 years], the feedback we get is, 'I wish I had done this earlier' and 'It's amazing how much information I needed to refresh.' This is coming from our more seasoned professionals. "
Charlotte Pointer, MCC, owner of Luv2Cruise Travel, a NEST member agency said she didn't wait when she first started. She got her ACC from CLIA at the start of her career and slowly progressed to MCC. She told TMR she recommends a degree program to all of the new advisors she works with, but added that when she brings it up she frequently hears interest from her longer-term advisors too.
Another reason more experienced advisors might want to consider going for a degree? Things change. Sales and marketing strategies change. Technology changes. And the curriculum in these programs usually get updated to keep up with the times.
For advisors who are worried about repeating too much information, there might be a way to skip over a beginning level. At The Travel Institute, experienced advisors can take the CTA test without going through the full program if they want to try to pre-qualify for the CTC program.
Six Months In for New Advisors
The Travel Institute's Botelho told TMR six months after starting is a good point for advisors to start considering a degree program.
"The reason is, before six months you don't even know what a PNR stands for. At six months, you should at least have an idea," she said, adding that it's usually around the six months mark that newer advisors start thinking about think like qualifying their clients, overcoming objections, positioning themselves as experts – exactly the type of material typically covered by these degree programs.
Choosing When & Between Programs
With a no "one size fits all" selection of degree programs, who does an advisor decide when the right time to start a program is or which program is the right one?
"The most important thing when you're considering 'should I do one of these programs,' is, first of all, to be clear about what it is you need to get out of it," said Sandy Saburn, CTIE, chief membership officer for the Gifted Travel Network.
For instance, if you focus on cruises, getting a degree from CLIA might make more sense than going through ASTA's VTA program. Alternatively, if you've been selling cruises for the past five year and you're interested in learning how to expand your business, a degree program from The Travel Institute might be the right choice.
"Think about is this the highest, best use of your time, right now in your stage of your business or your career depending on your role," Saburn added. "If you're just getting started and you desperately need clients, is this going to help you get your name out there or is this going to give you knowledge for when you have clients later on?"
The answer will vary for each advisor.
Joy Teet, MCC, CTA, VTA, co-owner of a Florida-based Dream Vacations franchise, told TMR she started with CLIA certification pretty quickly after getting her franchise.
"There are good basic courses and criteria that I found interesting and informative for someone new to the cruise industry," she said.
"At about the five year mark, I took the CTA course, which was more advanced and later took the ASTA course when I joined them."
Part of the reason she took the ASTA course, she added, was that your agency will come up higher in consumer searches for a travel advisor.
Florence Brethome, CTIE, general manager, leisure talent development for the Travelstore, a Signature member agency, told TMR, she never felt a need for a degree program until she started shifting into a management position.
"Then the CTIE is what really made sense for me," she said. "I did it 20 years after I started my career."
But don't assume that just because you've been in business for a long time that an advisor-focused program can't help you, Diane Petras, CTIE, president of The Travel Institute emphasized.
"One in particular that I remember, it was during COVID. She took the CTA and she's a successful agent. She has a niche. She's a Virtuoso agent, but she doubled her business after taking the CTA."
Saburn told TMR it's also important to research each option to ensure it offers the content you're looking for.
"Actually look at the content and make sure that what you're going to get is what you need right now. Sometimes people get into these programs and they have an expectation that is based purely on an assumption."
This is particularly important if your host agency or the consortium that your agency belongs to requires its own in-depth training. Check to see if there's overlap. If there is, is there an advanced degree that could be more helpful?
How to Make the Most of Your Degree
Going through a degree program, regardless of which one, is an investment of both time and money. Advisors who have earned an educational designation should be using those designations in their marketing and as part of their value proposition in order to get the most out of their investment.
They're a "visual reminder of your professional training," said Annette Stelhorn, owner and founder of Accent on Travel, a Signature member agency.
"I'm sure that there are a lot of people who have done various programs who don't even use the initials after their name," Saburn added. "If you have the letters, use them."
"If an advisor says to me, 'My clients don't care about my credentials,' to me that means you're not marketing them," Petras told TMR. "You're not making them aware of what it took to get that, what does it mean and how does it benefit them."
Nolan Burris, travel development consultant at Signature, agreed, telling TMR advisors who aren't communicating their educational designations to clients are missing an opportunity.
"You worked hard to get whatever those are whether it's a CTC from The Travel Institute or a destination specialty… You need to be posting about it. Not trying to tell people what CTC means – they don't care – but what would help is to post something like this on social media: You wouldn't use a surgeon that isn't board certified. Why would you trust your vacation to a travel advisor that isn't certified?"
"Besides social media, make it integral to the consultation, where it makes sense in context," he added.
For instance, say someone is asking about cruising and you have an MCC from CLIA. "You should say something like, 'You are in luck because I happen to be a certified specialist in fill in the blank. And you know what? Not all travel advisors are. I'll tell you why that matters.'"
Telling them why it matters is particularly important. People want to know how your certification will benefit them, so tell them.
"Especially in your one-on-one consultations," he added. "That's where the ROI starts to grow exponentially."
Why Degree Programs Are Important to the Industry
Aside from marketing an advisor's professional quality and level of training, degree programs and the educational designations that come with them advertise to the general public that being a travel advisor is a profession.
"The more visibility they have in the industry, the better off it is," Saburn said.
And Dream Vacations owner Davidson added, "These courses are important for the industry in general, that we have a full representation that we are professional. Any sort of certification you can get is beneficial not only to the advisor, but also to the clients they serve and to the industry because it makes us look better prepared and more educated to deal with our clients and be able to give them the best advice."