Kempinski Redefines Cancun Luxury as New Owners of Former Ritz-Carlton Hotel
by Briana Bonfiglio /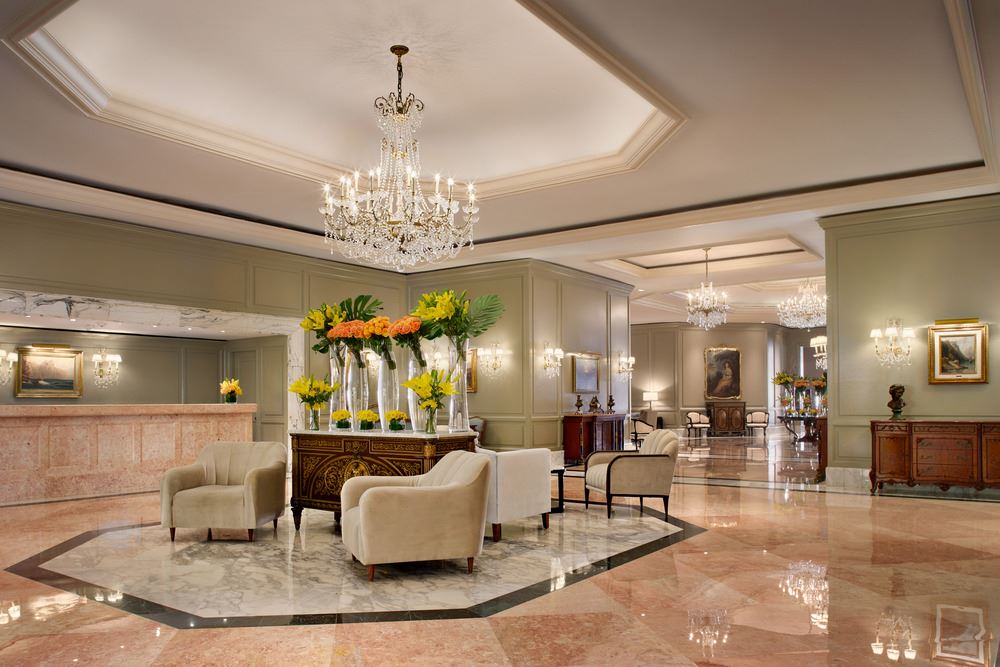 The Cancun coast is a sea of hotels, but only a handful are luxury properties. At the end of 2022, Kempinski Hotels took ownership of the longest-running luxury hotel on the strip, formerly a Ritz-Carlton, marking a new era for affluent vacationing in Cancun.
Ritz-Carlton became the Cancun Hotel Zone's first high-end luxury hotel when it opened there 30 years ago in April 1993. Also known as Grand Hotel Cancun, the elegance and size of the property was perfect for the distinguished European hotel brand Kempinski's debut in North America, aside from its hotels in Cuba, says Kempinski Hotel Cancun's marketing manager, Rodrigo Arellano.
"This property has a lot of history," he said. "Almost half of our [staff] have been working here for more than 20 years, and mostly all of our colleagues already know how a luxury brand works."
Kempinski Hotel Cancun has a total of 363 rooms – 315 guest rooms and 48 suites – and all of them are oceanfront. The classically elegant architecture sets it apart from other 5-star hotels on the strip.
"We call ourselves a refined, classical luxury experience," Arellano said. "This is why we have big chandeliers and furniture that resembles the 1920s-theme. There's no other property [in Cancun] with this kind of ambiance and feeling like us."
The transition from Ritz-Carlton to Kempinski ownership began in September 2022 and was finalized in December 2022. Now, the luxurious hoteliers are focused on getting the word out that the hotel remains open and largely the same – but now with a lavish European flare. Kempinski is a hotel brand that's more than 125 years old (it's been around since 1897) and has gained trust among affluent European travelers for its commitment to a true luxurious experience.
Kempinski Hotel Cancun is not an all-inclusive resort; food and beverage are charged separately to ensure the highest quality. This includes its two fine dining restaurants, Fantino and The Club Grill, the only real fine dining options in Cancun, Arellano says.
The hotel staff are trained to offer an elevated standard of service to guests. "One of the messages that got into my head really well was, 'When the guests start thinking, it's no longer luxury,'" Arellano says. "So we anticipate all our guests' needs. That is what makes Kempinski such a high-end brand."
Kempinski's signature Lady in Red takes the place of a traditional concierge desk. This group of hospitality staff can help with any requests guests have throughout their stay, from shopping and dining recommendations in the area to helping to plan a surprise for a loved one at the hotel.
"They are dressed in red so it's easier for all our guests to know where they are and how to find them whenever they want or need something special," Arellano said.
Kempinski's Cancun location has one of the global brand's only two Gentleman in Red. The employee has worked at the hotel for more than 25 years, since its beginnings as a Ritz-Carlton, and has earned the trust of many repeat visitors.
"He's well connected, and everyone knows him," Arellano said. "Everyone approaches him once they see him upon their arrival."