New Wellness Travel Specialist Course Aims to Help Agents Serve Growing Market
by Jessica Montevago /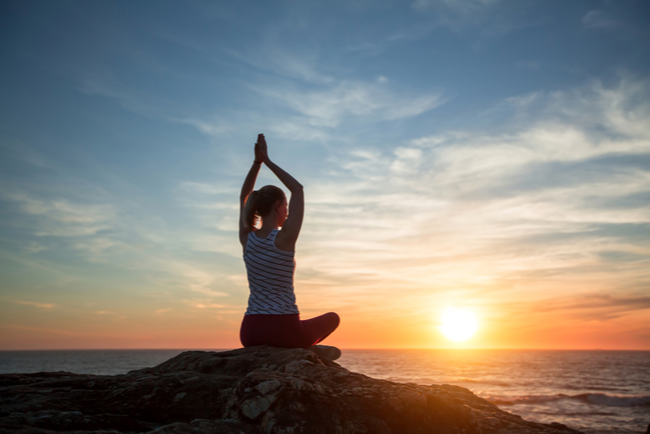 A newly created Wellness Travel Specialist course from The Travel Institute and Wellness Tourism Association aims to help advisors meet the demands for one of the fastest-growing niches in the travel industry.
The course provides both practical information on wellness travel terminology, trends, buyer profiles and a wide range of wellness products, as well as actionable advice from industry insiders on making wellness travel a successful business segment for agents.
"This course is truly an A-Z, start-to-finish resource for agents," said Guida Botelho, CTIE, director of training for The Travel Institute. "The real differentiator for this course is the specific, how-to, implementable business planning steps around sales, marketing, branding, and more. This course actually guides agents in applying their new knowledge to achieve traveler bookings and that will be a game changer for many who want to tap into this market."
Combining subject matter expertise and education know-how, the course also incorporates tips from senior wellness travel advisors, insight from industry suppliers, and best-practice training content and tools from The Travel Institute, delivered utilizing its interactive e-learning platform.
Students who successfully complete the Wellness Travel Specialist course, pass their online exam and submit the experiential checklist will earn standing as a Certified Wellness Travel Specialist and, as applicable, continuing education units, or CEUs, toward maintaining certification from The Travel Institute. Both designations are used by agents to further market experience and expertise as a travel professional.
Travel agents who complete the course are also eligible for a discount on WTA membership.
Wellness tourism grew twice as fast as tourism overall in recent years and, in 2018, was forecast to grow to a $919B USD market by 2022, according to a Global Wellness Institute study.
Travel Market Report's Wellness Travel Outlook, which was released last year and was sponsored by Cunard, found that over 70% of advisors believe their annual sales for wellness travel is likely to increase in 2021, whether it be spa vacations solely focused on wellness or adventure travel with some wellness component included.
"For a great and growing number of consumers, achieving and maintaining good health while at home or traveling is now a top priority. Some want to incorporate already established wellness practices into a travel itinerary while others want to plan a trip where the focus is on learning how to completely reset or improving healthy habits," explained Anne Dimon, president and chief executive officer of the Wellness Tourism Association.
Dimon, who co-authored the new course, highlighted the scope of wellness travel has evolved with wide appeal across all traveler price points and preferences today.