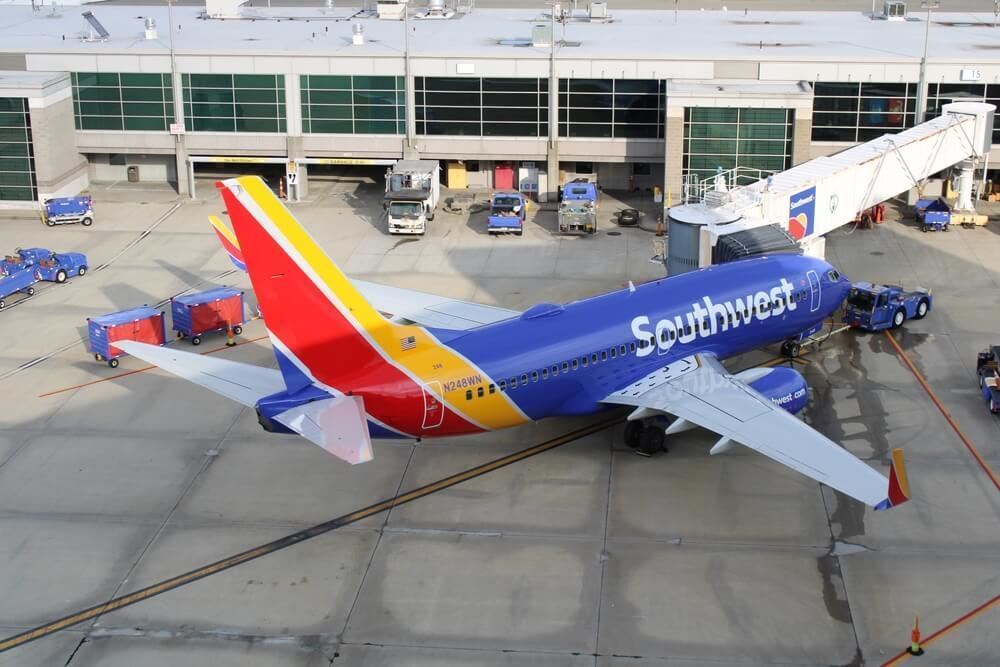 Pilots working for Southwest Airlines could go on strike soon, meaning potential delays and cancelations for Southwest customers at the airport.
The Southwest Airline Pilots Association (SWAPA) announced on its website that its members "voted overwhelmingly to authorize a strike." The union is citing technological and operational management failures as their main complaints. It's still unclear when the strike might start, but the union said it could be late summer or early fall "depending on how the negotiation progresses in front of federal mediators."
"Our end goal is a new contract that will help our mutual interests as stakeholders in Southwest Airlines," SWAPA said in a statement. "Pilots and our passengers will benefit from scheduling processes that help rather than hinder the operation, and a contract that attracts and retains the most experienced, qualified, and safest pilot candidates."
Reporting by the business news outlet The Street confirmed that 99% of Southwest pilots voted in favor of authorizing a strike. SWAPA has been in negotiations for a new contract for about three-and-a-half years. Meanwhile, other major airlines, including Delta, United, and American, all came to labor agreements with their unions recently. In those cases, unions were primarily fighting for wage increases and improved benefits packages. But for Southwest, employees care more about addressing scheduling and productivity problems, according to The Street.
In December 2022, Southwest's disorganization was revealed when the airline's outdated crew scheduling software caused major delays and cancelations during the holiday season.