U.S. FAA Issues Ground Stop for LaGuardia Airport Due to Smoke from Canadian Wildfires
by Daniel McCarthy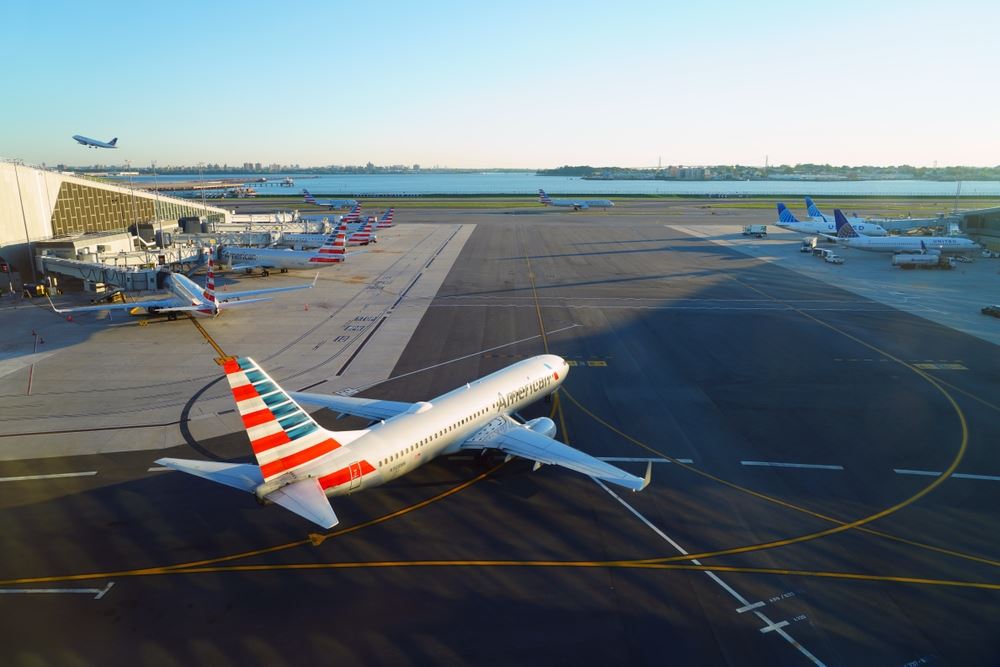 Update:
As of 2 p.m. EST, the FAA has lifted the ground stop for LaGuardia, however, flights are still heavily delayed. According to the latest from the FAA, the average delay from LaGuardia is 30 minutes (and increasing). There is still no advisory or update for JFK International from the FAA.
Original, 1 p.m. EST:
The U.S. Federal Aviation Authority has issued a ground stop at New York's LaGuardia Airport due to a lack of visibility due to smoke in the New York area from wildfires in Canada.
According to the FAA, the ground stop will last until at least 2 p.m., though it could be extended further than that. As of 1:15 p.m., flights from LaGuardia were delayed, on average, 15 minutes, according to the FAA, but travelers flying through LaGuardia should expect delays through Wednesday.
"The FAA has slowed traffic to and from New York City area airports due to reduced visibility from wildfire smoke. The agency will continue to adjust the volume of traffic to account for the rapidly changing conditions," the FAA said in a statement.
Lower Manhattan via @EarthCam as we approach 2:00pm. Speechless. pic.twitter.com/EyoRBfHcsZ

— New York Metro Weather (@nymetrowx) June 7, 2023
The FAA has also issued an advisory for Newark's Liberty International Airport—flights from that hub are delayed, on average, 82 minutes each, even though the FAA has yet to issue a ground stop for the airport.
As of 1:45 p.m. on Wednesday, the FAA has yet to issue either an advisory or a ground stop for the other large New York Metro airport, John F. Kennedy International.
According to the National Weather Service (NWS), smoke from the Canadian wildfires, which started to impact some areas on Tuesday, could drift as far as South Carolina, though thick smoke was most likely to be concentrated in parts of the Upper Great Lakes to the Northeast including in cities such as New York and Philadelphia.
The conditions are expected to last several days and health officials are alerting those in the area to be aware that conditions could make eyes water and produce some negative health effects.