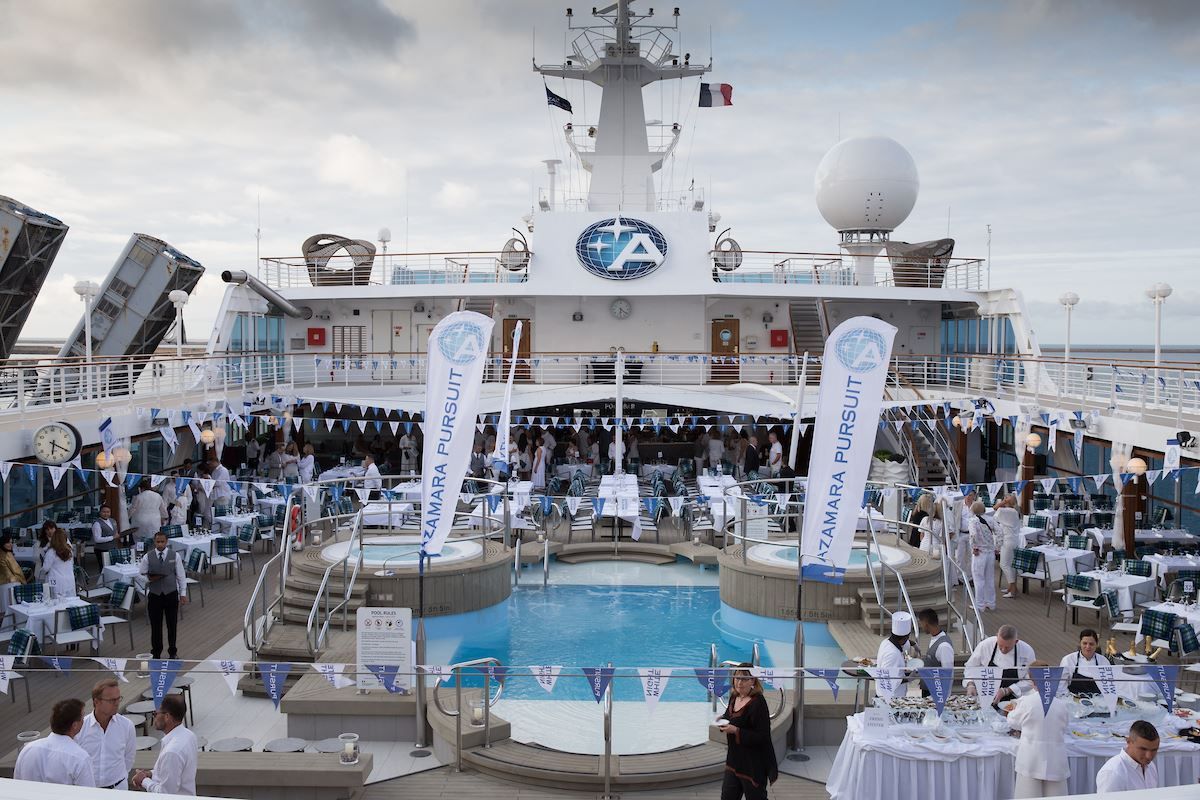 During a ceremony this week in Southampton, England, Azamara Club Cruises welcomed its latest build, Azamara Pursuit, into its fleet.
The ship, which was first announced in September 2017, was christened by two Godmothers: Ellen Asmodeo-Giglio, the executive vice president of Afar Media; and Lucy Huxley, editor-in-chief of Travel Weekly U.K.
"Since the announcement of Azamara Pursuit in September 2017, we have eagerly awaited this special moment to celebrate the ship's debut," said Larry Pimentel, president and CEO of Azamara Club Cruises. "Azamara Pursuit's two godmothers both have a fearless dedication to adventure, and we could not be more pleased for them to lead us in this ceremony."
The ship has a storied history. It was originally built in 2001 for Renaissance Cruises, before being seized by creditors after the cruise line went bankrupt. It came back into operation two years later as Minerva II for Swan Hellenic.
It then became Royal Princess, making its debut for Princess Cruises in April 2007. While it was sailing a Holy Land cruise in 2009, a fire broke out and disabled the ship.
It then became Adonia, sailing for P&O. It made its last P&O sailing in September 2017 before being adopted by Azamara this year. It joins the Azamara fleet as a sister ship to both Azamara Journey and Azamara Quest and will debut with seven restaurants, cafes, and lounges, along with an onboard spa.
Azamara Pursuit now sets sail from Southampton to Barcelona on a 13-night "Wine and Romance" itinerary.