COVID-19 is Forcing Travel Advisors to Become Health and Safety Experts
by Richard D'Ambrosio /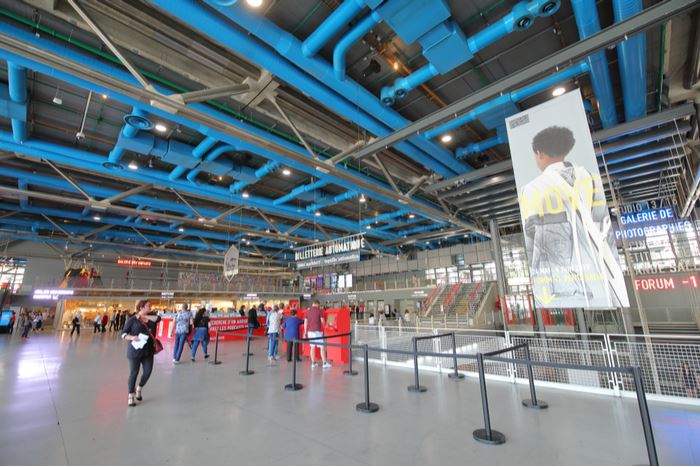 The COVID-19 pandemic has brought a whole new level of complexity to the travel advisor's role, forcing agents to adapt to complex, inconsistent and often rapidly changing supplier health and safety policies as well as destination travel restrictions.
"If someone who lives in Virginia comes to me wanting to go to a dude ranch in Wyoming, I need to know what is the situation in their community? Can they travel? What about the community they are going to? What is being asked of them there?" said travel advisor Kathleen Sullivan, founder at Anthology Travel in Washington, D.C.
"The client may want to know what airports they will transit and what they will face there. What's the situation with ground transportation at the destination, and the property they are staying at? If my client is flying half way across the United States, I want to ensure I guide them with the right way to accomplish the goal of their vacation wishes," Sullivan said.
"The traveler is looking to the agent to know every nuance," said Wanda Anderson Thomas, owner-operator at 2BusyNot2Travel, "from when will a destination open, to is there a quarantine rule, and if so for how long? Where do I get quarantined? At my resort or a government facility?"
The problem has gotten so bad for San Diego-based Balboa Travel, that the company has staffed a COVID information desk to both aggregate information, and provide that expertise out to clients and other advisors at the company.
"We're trying to understand the restrictions. We're having to become the experts," said Denise Jackson, Balboa president & CEO, during a recent webinar hosted by the American Society of Travel Advisors (ASTA).
For international travel, Sullivan said another piece of information that has become more important is the quality and COVID-preparedness of the healthcare system locally.
"I'm getting questions like, 'What exactly is the resort doing to keep us safe?" said Toni Day, Adventures with Toni Tours, "and when you start to explain it to them, they go deeper, wondering about things like UV streaming light. If you want to boost their confidence, you have to understand what all of this means."
Most domestic U.S. destinations, like Palm Springs, California, have been promoting local standards in their hotels, restaurants and other tourism venues. They are committing to these standards in order to protect tourists and boost travel confidence.
"Consumers are all over the board in terms of what they want to know. Some are dying to travel and just want to know you are committed. Others want to know more of the details," said Colleen Pace, Chief Marketing Officer at the Greater Palm Springs Convention and Visitors Bureau. Greater Palm Springs has promoted its standards under its "Safer Together, Greater Together Pledge."
According to a recent consumer survey published at the beginning of June by the consulting firm BVA BDRC, leisure travelers are most confident when they learn about hotels having sanitizing hand gel or wipes throughout the hotel (56%); enhanced cleaning regimes (50%); and hotel brand cleanliness standards (49%).
Rounding out the top five things travelers are looking for are policies that require staff to wear face masks (40%) and daily staff health checks (37%).
"Consumers, especially Millennials And GenXers, want to travel," said Matthew Petrie, President, BVA BDRC US. "But there is still some embedded anxiety. Being upfront, and saying 'We're doing these things,' helps reduce the anxiety."
The complex nature of reopening travel has become such a problem for the industry, ASTA President & CEO Zane Kerby wrote a June 9 letter to CDC director Robert Redfield, urging the Federal government to take a stronger leadership role in issuing national guidelines for states and for travel industry suppliers.
"To date, the CDC's communications with regard to travel has been uneven at best," Kerby wrote. "In the absence of clear communication, the entire population remains essentially in the dark, left to rely on a patchwork of regional, state and local pronouncements to inform their decision making with respect to travel.
The Venetian Resort, the largest in Las Vegas, opened both the Venetian and Palazzo towers on June 4. The resort says it is following health and safety guidance from no less than six entities including the Southern Nevada Health District (SNHD), the Centers for Disease Control and Prevention (CDC) the World Health Organization (WHO), the Nevada Gaming Control Board (GCB), Bureau Veritas (a private company specializing in testing, inspection, and certification), and The Cleveland Clinic, which serves as the resort's "Medical Advisor."
Dr. William Schaffner, a Vanderbilt University Professor of Preventive Medicine Health Policy, and Infectious Diseases, told Travel Market Report he would give the U.S. "a generous C" grade, providing standard communications about COVID-19 prevention strategies and travel protocols.
"At the national level, it has been disjointed, inconsistent, often contradictory, has not been sustained and has not been communicated in a helpful, coherent fashion," said Dr. Schaffner, the son of a former travel agency owner.
"It's very frustrating," said Sullivan. "I am having a real difficult time coming up with any framework to guide clients to a rational basis of making decisions. We need guidance from the federal government on the different [travel supplier] categories in the industry on what is safe, and what is not safe."
Policies are inconsistent and often changing
"Booking travel has become exponentially more complex," said Dave Hershberger, owner of Prestige Travel in Cincinnati, Ohio, and current ASTA chair of the board of directors. "Even a simple business corporate airline reservation is no longer simple. And the rules and situations are changing all of the time."
Take Puerto Rico, for example, which will be reopening travel on July 15. The Discover Puerto Rico website currently has a COVID information PDF that states: "Arriving passengers may be asked to self-quarantine for 14 days no matter the symptoms."
Brad Dean, Discover Puerto Rico CEO, acknowledged during an interview with TMR that the broad and seemingly undefined criteria behind the island's self-quarantine policy could inhibit some travelers' interest in vacationing there. His organization is trying to clarify the policy with Puerto Rico's governor before a new executive order is issued for inbound travel July 1.
Puerto Rico has a Travel Declaration and Contact Tracing Form for visitors who will be staying at conventional hotels and shared accommodations lodging like Airbnb and VRBO. The form asks travelers a host of questions, including whether they have had any COVID-like symptoms recently, whether they have been in touch with someone who has been confirmed COVID positive or "suspected" to have had COVID in the last 14 days.
Petrie at BVA BDRC noted how during a recent domestic U.S. trip, the Doubletree hotel he was staying at had no sanitizing gel anywhere. "I asked about the Lysol/Hilton protocols Hilton had been publicizing," Petrie said. "They said, 'oh that's optional. That's up to the property owner.'"
Petrie is concerned that any inconsistency unearthed by early travelers could result in dampened travel demand in the future. "The PR push is the easy part," he said. "However, hotels and destinations have to follow up on it. I was just in Newark Airport, and it was clear there was a lot of cleaning going on. You can see it. The more you see it, the more confident you become."
While Newark's check-in and TSA station standards were consistent, Petrie said, it wasn't the case at his boarding gate. "The airline I flew just started calling rows. It was chaos. A few people walked past each other in the queue because they were worried about the overhead luggage bins."
Complexity grows exponentially for travelers heading abroad
Now that more international destinations have begun promoting that they are "reopening," with some resorts like those in Mexico even publishing videos of first guest arrivals, advisors are finding themselves having to dig deeper to determine exactly what is required for Americans to travel abroad again. Clients don't want to find themselves in a situation where they cannot get home if local pandemic situations change while they are on vacation.
The Bahamas, which reopened June 15 to international boaters, yachters and private aviation, is requiring a COVID-19 RT-PCR Negative (Swab) Test whose results are no more than 10 days old before the day of arrival. All travelers are also required to complete an Electronic Health Declaration Form at the travel.gov.bs website prior to departure and for any inter-island travel within the Bahamas, for contact tracing purposes. Failure to comply with the test requirements and heath form submission will result in denied entry.
Bermuda will re-open to travelers arriving by air starting July 1, 2020. Pre-departure, travelers need to obtain a certified negative PCR COVID-19 test within 72 hours of departure. They also need to ensure they have appropriate health insurance, and complete a traveler screening form and arrival card.
They also will undergo COVID-19 testing at their airport or accommodation. (Bermuda says test results will be returned to the traveler between eight and 24 hours, during which the traveler needs to remain quarantined at their location.)
Like many destinations, Bermuda is still finalizing detailed plans for anyone who tests positive during their visit.