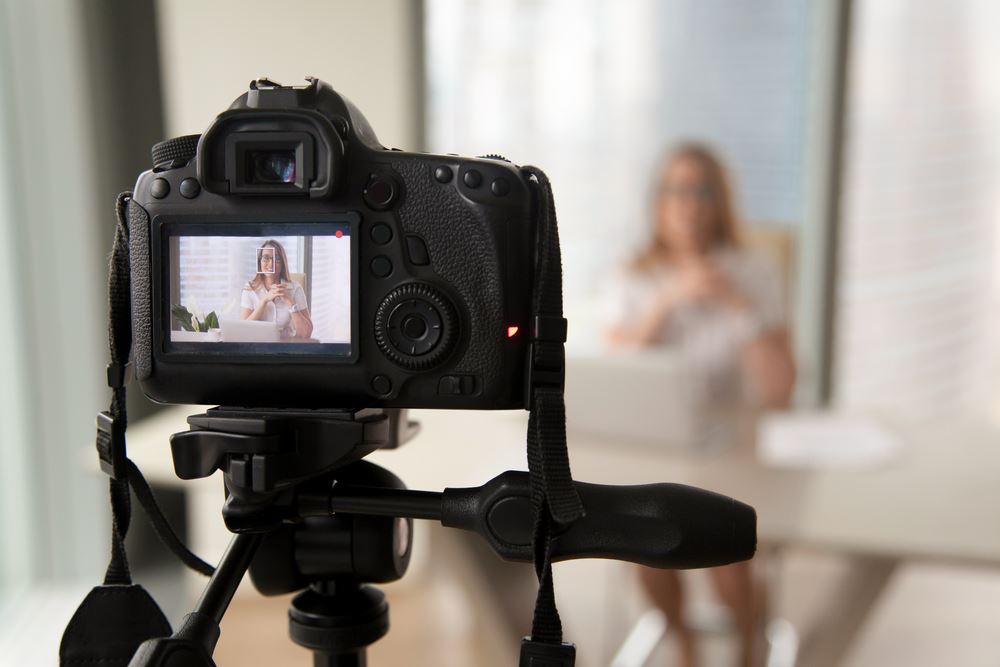 Research shows that video is increasingly becoming the best tool to generate client leads and close sales for businesses today. According to Hubspot, 90 percent of consumers say product videos are helpful in the decision process, while Social Media Today says video posts on Facebook have a 135 percent greater organic reach than photo posts.
While more than two thirds of agencies say they use video in their social media, according to a recent study by Travel Market Report, only about one out of five publish videos on YouTube each month.
This means travel advisors could be underperforming in generating sales leads and revenue, because the Travel Market Report study found that nearly 80 percent of those respondents who said they had sold at least $25,000 via social media in the past year said they use video.
One travel agency is generating sales leads daily from its video marketing plan. Philip and Catherine Banks, co-owners at Legacy Travel, in Plano, Texas, have invested in the equipment and time to make it a key part of their marketing.
"Our strategy was conceived by my husband, while I do the filming, editing and optimization," said Cathi Banks, who also carries the title of vice president at Legacy Travel and has a degree in information technology. "We track referral sources very specifically when someone calls into the office, so we can trace back to conversions."
The company started leveraging video in 2014, when it launched its Travel Top Five channel, with longform video interviews of Philip Banks and some of the company's 12 travel advisors sitting at a conference table, offering travel advice. The videos are also hosted on a special section of the agency's website.
For example, Philip Banks and one or two advisors, like Hannah Cote and Terrah Van Meter, might discuss the top five attractions in Paris, or the top travel tips for Cancun/Riviera Maya, with a green screen backdrop that can be adjusted to fit the topic subject matter.
"Almost immediately, people started getting emails directly asking for Hannah or Terrah," Cathi Banks said.
Legacy's "Top Five Adults Only All-Inclusives in Cancun and the Riviera Maya" video has more than 134,500 views on YouTube since it was first published. Some of the company's videos have grown so popular, total strangers recognize the Banks and their staff while on vacation as YouTube travel celebrities.
"We were sitting there at lunch once, on a family vacation at the El Dorado Royale, Riviera Maya, when a woman walks up to my husband and asks if he was the man in the videos with our agents," Cathi Banks recalled. She wanted to take a picture with him, and told the Banks, "It's because of your videos we're at this resort."
Banks had a similar experience at a Globus consumer event, where customers she had never met came up and introduced themselves to her.
Philip and Cathi Banks advise fellow agents to not underestimate the value of video marketing, to raise your overall awareness to prospective clients who may not purchase from you immediately, but will as they grow to know, like and trust you through your videos.
Legacy Travel also uses its YouTube channel to repost other media, like radio interviews Cathi Banks conducts.
Going Live on Facebook
Because the Travel Top Five videos are typically about 30 minutes long, and require pulling one or more advisors off the phones and away from their desks, they are filmed less frequently; and it's why, in March 2009, Cathi Banks started filming shorter videos in a variety of formats for the company's Facebook page.
These videos range in length, from 30-40 second Facebook Live videos with quick tips and thoughts, to a 54-minute destination wedding webinar. Banks also likes to bring the staff's personality to life by asking them questions, like "What's your strangest habit?" or "What do you want for Christmas?"
"You can't out-Expedia, Expedia," Cathi Banks said, so it's best that small agencies try to bring their personality to life. "Nothing bonds a customer to you like video will. That is where your personality comes out."
Banks is the primary subject of Legacy Travel's YouTube and Facebook videos, walking around the office conducting interviews, filming employee rewards trips, or appearing in-flight delivering a wordless tutorial on the benefits of flying first class.
Video strategies can take up a lot of time, and money, Cathi Banks acknowledged. "I spend a lot of time learning about SEO and video to stay on top of trends and tactics. And it takes time to think up subject matter. We take good advantage of the holidays throughout the year, but you also have to be creative."
And then, there is the cost of equipment. Banks shoots with her iPhone and a professional digital SLR camera that cost several thousand dollars, and uses iMovie on her Apple computer to edit and publish her videos. There's also that green screen, a boom mike and "shotgun" microphones that Legacy Travel has purchased over the years.
For agents new to video, or without a lot of upfront production capital, she said: "You don't have to make it complicated. People really like authentic, off-the-cuff videos that can be shot on your phone and uploaded straight to Facebook."
But perhaps her biggest issue is the reticence of staff to participate. "People feel intimidated being on camera," she said.
Video tips to get you started
Cathi Banks offers the following tips for agents who are reluctant to film and publish videos for their businesses.
1. Just dive in. "Don't be intimidated. Even if you are just filming from your phone, capture your thoughts about a travel topic and offer your expertise to the world."
2. Get personal. "Stick yourself out there. Be you. To me, making videos feels like playing, because I am just being me."
3. Be patient. "Don't expect results over night. People have to become aware of you. The people who like you have to grow used to expecting video from you. Whittle away at it every week, every day, to build your following."